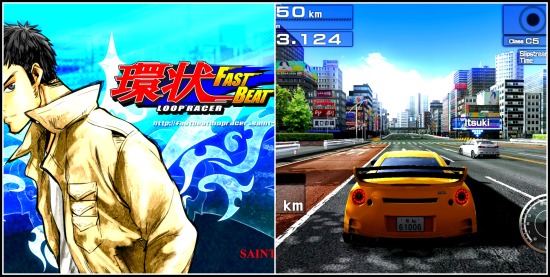 Real, legit arcade racing action on Steam? You betcha! And it's out in a couple of weeks? SOLD! I saw news of FAST BEAT LOOP RACER GT pop up on a Discord server a few days ago, and I just had to share it with you lot!
But before we get to that, just a quick PSA – I've updated the ACKoG Jukebox! Pure Video Game Music goodness. From Classical to 90s Techno, J-Rock to 80s Slow Jams – I've got you covered!
Here's the full track list with the Track Name // Artist/Composer // Video Game:
(1) No Death In Love (Pt 1) // Tina Grace, Nitin Sawhney // ENSLAVED
(2) Redemption (Pt 2) // Nitin Sawhney // ENSLAVED
(3) Pyramid (Pt 3) // Nitin Sawhney // ENSLAVED
(4) The Cave // Konami Kukeiha Club // DRACULA NEW CLASSIC
(5) Theme of Grandia // Noriyuki Iwadare // GRANDIA
(6) Freeway // Richard Jacques // METROPOLIS STREET RACER
(7) Deflektor // Reyn Ouwehand // RETRO GAMER MAGAZINE 4 C64 MUSIC DISK
(8) The Emerald Electric // Douglas Holmquist // PINOUT
(9) In Search of Life // Andreas Waldetoft // STELLARIS
(10) Olympos // Olaf Gustafsson // MOTORHEAD
(11) Final Fever ReDux // Tomoko Sasaki, Naofumi Hataya, Fumie Kumatani // CHRISTMAS NIGHTS INTO DREAMS
(12) Barrel-O-Mermaids // Jake 'Virt' Kaufman // SHANTAE: HALF-GENIE HERO
(13) Cupido's Theme // TAMSOFT, T's Music // BATTLE ARENA TOSHINDEN REMIX
(14) Stardust Speedway Zone Act 1 // Tee Lopes, Naofumi Hataya // SONIC MANIA
(15) Holland // Martin Simpson, Jon Stuart, J. Philips // FORMULA KARTS: SPECIAL EDITION
(16) Heavenly Star // Genki Rockets // LUMINES 2
(17) Maximum Acceleration // Yuzo Koshiro // WANGAN MIDNIGHT MAXIMUM TUNE 2
(18) Black Burn – Electpital Dance – // Inti Creates // MEGA MAN ZX TUNES
(19) City Streets 2 (Mango Tango – Neon Jungle) // Jake 'Virt' Kaufman // DOUBLE DRAGON NEON
(20) More Than A Weapon OC ReMix // SuperGreenX, MC // PANZER DRAGOON ORTA
A killer list of tracks, I'm sure you'll agree. Throw it on in the background and feel free to go through all of my blog posts while you're at it ?
You can find The Jukebox when viewing the website from a Desktop in the sidebar on the right on any page. The Jukebox is not available in native Tablet and Mobile form at the moment (set page mode to Desktop View on your device for a quick workaround), but I've linked each song above so you can listen to them individually from those devices here!
If you want to see anything appear in the Jukebox, drop me a line and I'll see if I've got it in my vast collection of game music!
---
FAST BEAT LOOP RACER GT | 環狀賽車GT – PC/STEAM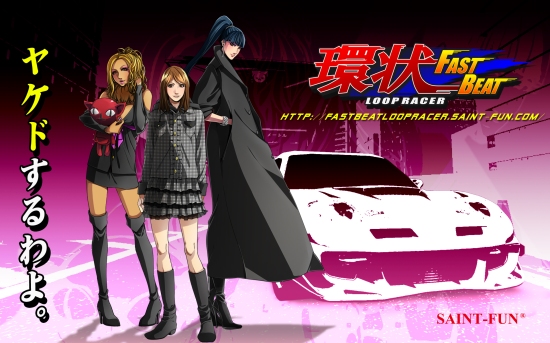 FIND AND WISHLIST FAST BEAT LOOP RACER GT ON STEAM HERE!
Available on the 20th April 2018!
FAST BEAT LOOP RACER GT | 環狀賽車GT is a port of a Chinese Arcade Racer called FAST BEAT LOOP RACER that was released in 2011.
I've never heard of the series before, but now? Utterly intrigued.
The good folks over at the Rolling Start Arcade Racing Forums informed me of the game's lineage – it's a Wangan Midnight Maximum Tune-a-like, and a Highway Racer at that. A HIGHWAY RACER! ON STEAM!
You can't go far wrong with a good Highway Racer!
Here's the trailer:
So far, so good! The last time Steam (and the PC in general) received an arcade port like this was, as far as I can recall, OutRun 2006: Coast 2 Coast. Even then, it was a port of the PS2 version, missing graphical effects and features from the Arcade/Xbox versions. FAST BEAT LOOP RACER is the first of its kind on the platform for a long, long time.
Here's what's on FAST BEAT LOOP RACER GT's Store Page:
---
FAST BEAT LOOP RACER GT | 環狀賽車GT

Straight from coin-op to your PC comes the fuel soaked, turbo fired, 1 to 4 player arcade action of FAST BEAT LOOP RACER GT. Race your friends around the world as you compete on 48 tracks set against the cityscapes of Tokyo, Osaka, Shanghai and Beijing. The fast beat never stops with a rich and detailed story, classic Time Attack, Mileage Mode, or online multiplayer racing.

Key Features

Slipstream (Drafting)

Get bumper to bumper friendly and let the slip stream slingshot you past your rivals. By using the reduced air resistance, rookie drivers can apply this technique to become an outstanding racer. Experienced pros can enjoy this new way to pass other cars.

The Best Street Racing on the Planet!

Revel in open-traffic street racing and explore the splendor and excitement of Osaka, Tokyo, Shanghai and Beijing, all with dozens of different tracks and options.

Customizable Cars

You can choose from 10 blazingly fast street racers and use racing experience to pimp your ride with a variety of power and performance upgrades.

Story Mode

Let the addictive character based story of FAST BEAT LOOP RACER GT lead through the game. When players upgrade to another level, they can tune their rides according to different courses, and customize their ideal Racing Car.

Mileage Mode

Fast Beat across Asia, challenging story mode drivers in grueling tests of endurance.

Time Attack Mode

Players will be challenged to race against themselves and beat their best all time scores.

Online-Multiplayer Mode

2-to-4 Player racing against up to 3 other online players. You can invite friends and play in a private group.

Star Wager Mode

Better than racing for pink slips, beating other racers in Multiplayer Mode gives players Battle Stars to activate Star Wager Mode – not for the faint of heart!
---
I don't know about you, but I'm super, super pumped for this. So much so, that I've lined up a very special review of the game. It's an experiment that I'm really excited to get started on, and hopefully it'll work and become a regular thing! The arcade racing community is glorious, and bringing it together in the way we hope to should be a lot of fun!
Did I say 'we'?
I've said too much already.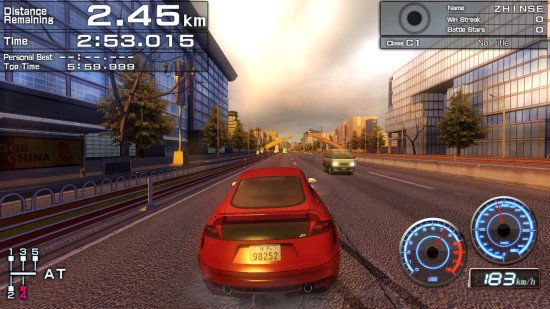 Ports like FAST BEAT LOOP RACER GT rarely – if ever – come along like this. Especially for the PC.
It's Arcade-y.
It's Wangan-ish.
And with lots of highways and controls that (at first glance) look to play just as an arcade racer should, this should be a safe bet for arcade racing fans like us!
FAST BEAT LOOP RACER GT finds release on Steam on the 20th of April, and those bringing it over are the fine folks over at SAINT-FUN INTERNATIONAL and UFO Interactive Games. Only a few weeks to go now, but in the meantime, here's a few screenshots that make the wait more bearable!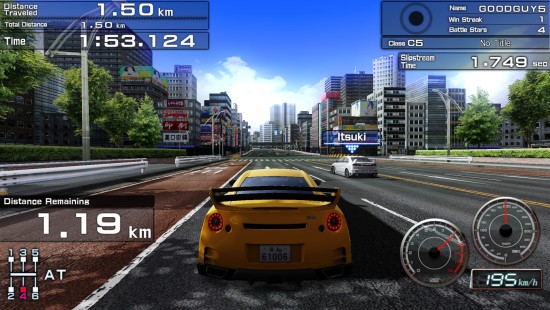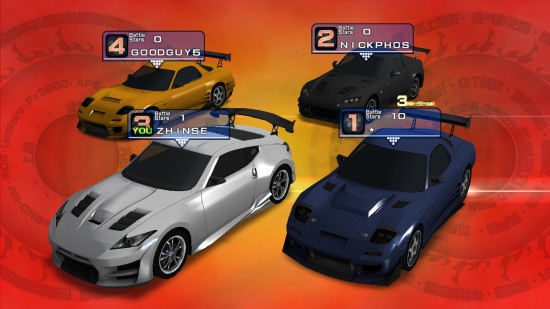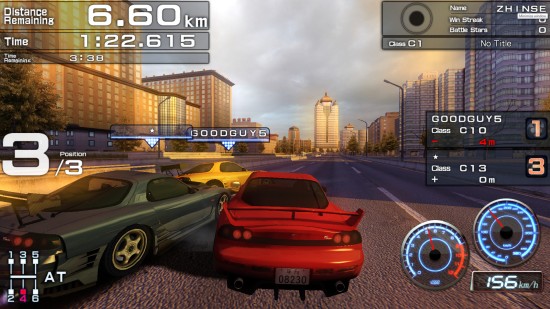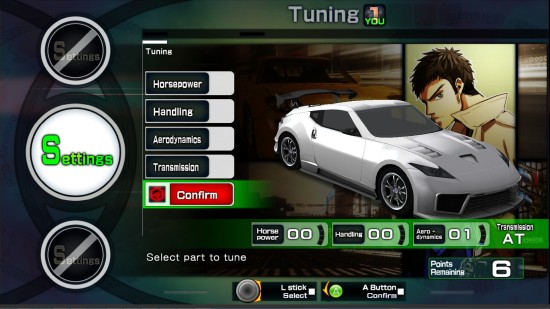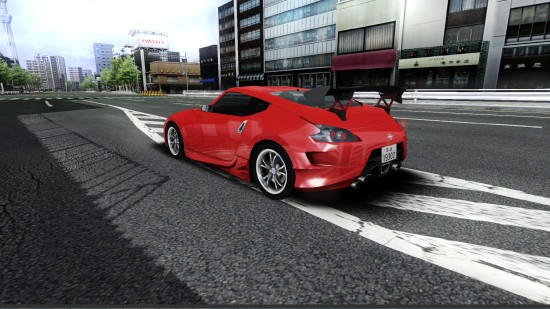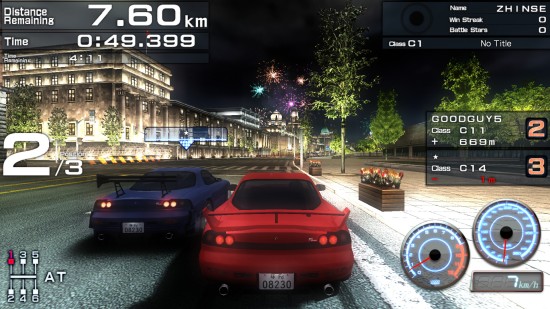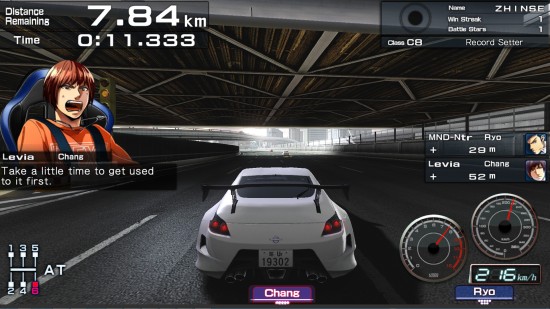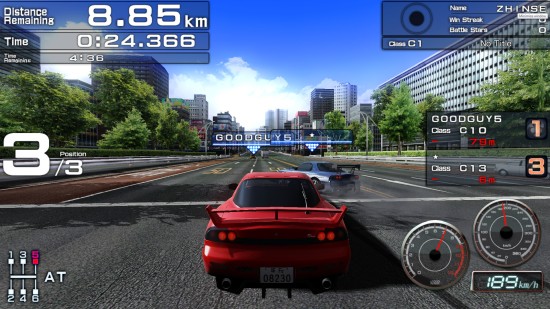 ---
As pumped for FAST BEAT LOOP RACING GT as I am? Let me hear it in the comments below! Really dig your VGM? You can sound-off too! Let me know what VGM really gets you.
Until the next post, dudes and dudettes!
Posted In:
3D Racing
,
Arcade Ports
,
Arcade Racing
,
Coin-Op Conversions
,
Hidden Gems
,
Highway Racers
,
NEWS
,
Obscure Games
,
PC Gaming
,
Site Stuff
,
Steam
,
The Jukebox
,
Video Game Music
Tags:
Andreas Waldetoft
,
arcade
,
arcade port
,
Barrel-O-Mermaids
,
BATTLE ARENA TOSHINDEN REMIX
,
Black Burn - Electpital Dance -
,
Blog
,
cars
,
CHRISTMAS NIGHTS INTO DREAMS
,
City Streets 2 (Mango Tango - Neon Jungle)
,
coin-op
,
coin-op port
,
Cupido's Theme
,
Deflektor
,
DOUBLE DRAGON NEON
,
Douglas Holmquist
,
DRACULA NEW CLASSIC
,
driving
,
Enslaved
,
FAST BEAT LOOP RACER GT
,
Final Fever ReDux
,
FORMULA KARTS: SPECIAL EDITION
,
Freeway
,
Fumie Kumatani
,
Games
,
Genki Rockets
,
GRANDIA
,
Heavenly Star
,
Highway Racing
,
Holland
,
In Search of Life
,
Inti Creates
,
J. Philips
,
Jake 'Virt' Kaufman
,
Jon Stuart
,
jukebox
,
Konami Kukeiha Club
,
LUMINES 2
,
Martin Simpson
,
Maximum Acceleration
,
Maximum Tune
,
MC
,
MEGA MAN ZX TUNES
,
METROPOLIS STREET RACER
,
More Than A Weapon OC ReMix
,
MOTORHEAD
,
Naofumi Hataya
,
Nitin Sawhney
,
No Death In Love
,
Noriyuki Iwadare
,
OC ReMix
,
ocremix
,
Olaf Gustafsson
,
Olympos
,
Opinion
,
OverClocked ReMix
,
PANZER DRAGOON ORTA
,
PINOUT
,
Pyramid
,
racing port
,
Redemption
,
RETRO GAMER MAGAZINE 4 C64 MUSIC DISK
,
Reyn Ouwehand
,
Richard Jacques
,
SAINT-FUN INTERNATIONAL
,
saturn
,
SHANTAE: HALF-GENIE HERO
,
Sonic Mania
,
Stardust Speedway Zone Act 1
,
Steam
,
SteamPowered
,
STELLARIS
,
SuperGreenX
,
T's Music
,
Tamsoft
,
Tee Lopes
,
The Cave
,
The Emerald Electric
,
Theme of Grandia
,
Tina Grace
,
Tomoko Sasaki
,
UFO Interactive Games
,
vgm
,
Video Game Music
,
Wangan Midnight
,
WANGAN MIDNIGHT MAXIMUM TUNE 2
,
Yuzo Koshiro
,
環狀賽車GT