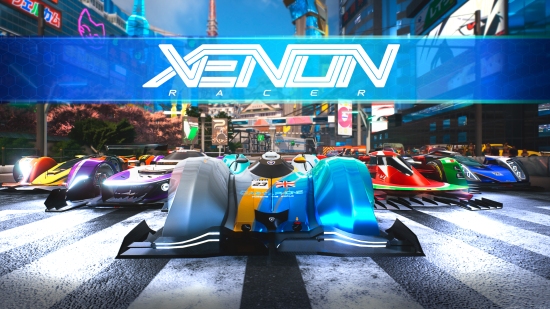 It's around 10 pm. I'm trawling the YouTubes. All of a sudden, I come across this:
I don't even know what to say, really.
You know those games that just come along, out of the blue, and just seem tailor-made for you? Xenon Racer is one of those games.
So who, what, how, when, where?
First up, here's the pitch, taken straight from the press-kit and Steam Store Page:
---

Xenon Drives The Future

It's the year 2030. In an era of flying vehicles, a one-off championship for traditional wheel based vehicles has been organised, with cutting edge electric cars boosted by Xenon gas. Drift through cities like Tokyo and Dubai at breakneck speeds and claim your eternal victory!

---
Xenon Racer is being published by SOEDESCO, but I looked into the developer of Xenon Racer, and it's none other than 3DClouds.it, the makers of All-Star Fruit Racing. Now that game was one I really admired on a personal level, because it was clearly developed by a team with actual talent, and it showed itself to be a labour of love. But as much as I felt the team knew what it was doing, I just couldn't latch onto the game. The mechanics were cool, if a little shallow, but I'd have been willing to let it slide if the overall theme and character design weren't so off-putting for me. I love a cutesy racer as much as the next guy, but All Star Fruit Racing was a bridge to far. Still, the bones of something truly great was there, and the promising team showed it was one to watch out for.
But this.
I wasn't expecting this.
What a difference a change of focus and scenery can do, eh?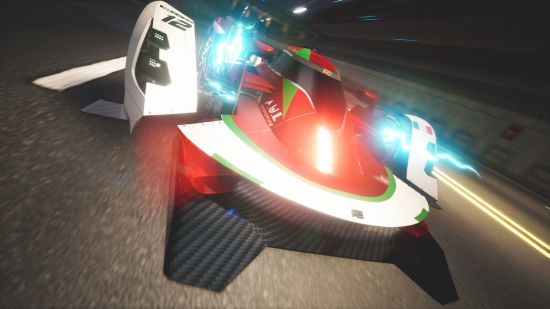 So, what can we parse from this trailer?
3DClouds.it seems to have the same reverence for the arcade racers that you and I hold near and dear. In this trailer, you'll see a bit of Daytona USA. A bit more of Ridge Racer. There's even some Super GT 24hr, Out Run 2 and Split/Second in there.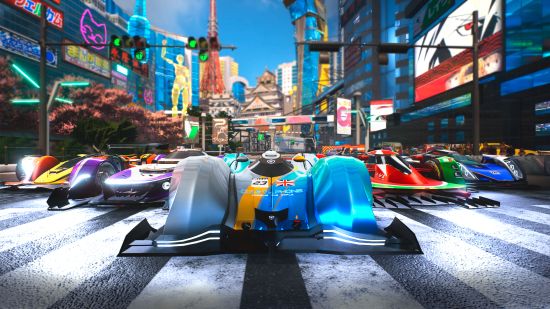 It's gorgeous. I applaud the developers for not following the out-dated – and extremely grating – trend of 'colour is bad, make everything BROWN'. Bright colours abound, and neon is everywhere. I love it. It'll be nice to not have to create a ReShade profile for a new racing game for once.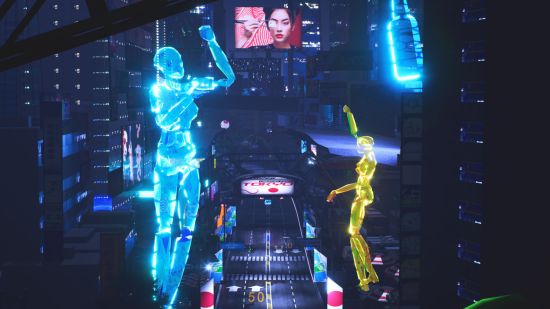 Not only is it pretty, but the actual visual make-up of the cars and tracks looks 100% legit. The vehicles look stunning, and the futuristic angle 3DClouds.it are taking allows for some crazy OTT design that I find absolutely intriguing.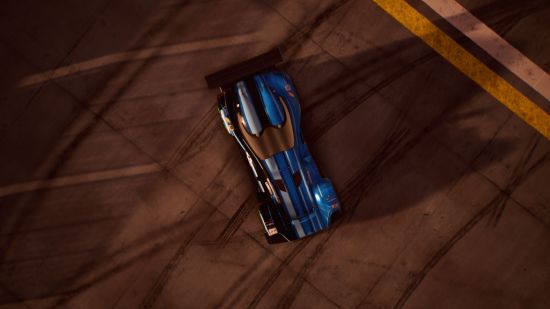 This is looking like pure, arcade racing. It doesn't just pay lip-service to arcade racers, and it's not a (groan) sim-cade hybrid dealio. There's crazy speed here, power-slides out the wazoo and watching the reveal trailer over a few times, I noticed some glowing exhaust, and taking a peek at the HUD reveals a very Ridge Racer-esque boost mechanic. I'm only making assumptions here, but in all fairness, going on that trailer, what other conclusions could one possibly arrive at?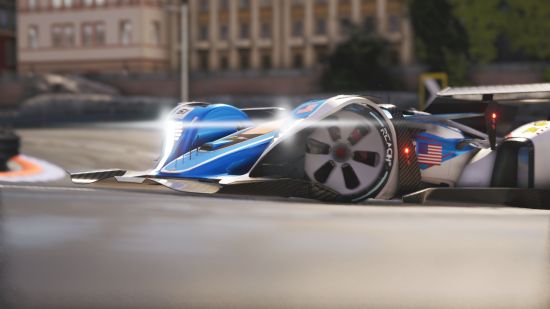 Performance looks top-notch. Buttery smooth. I know there's some in-engine cut-scenes going on in the trailer here, but the parts of it that are straight-up racing look to be comprised entirely of in-game footage. It looks fantastic.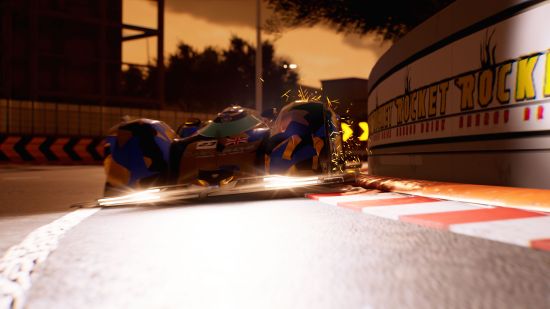 Xenon Racer will be available on PC first, with Xbox One, Playstation 4 and Switch versions to follow. No release date as of yet, but hopefully we'll hear some news in regards to that relatively soon.
I don't know about you, but this has shot straight to the top of my 'most wanted' list.
I need to know more. You can be damned sure that I'll be hitting up 3DClouds.it for some insight into this extremely promising racer.
Watch this space.
But until then… (IMAGE DUMP WARNING):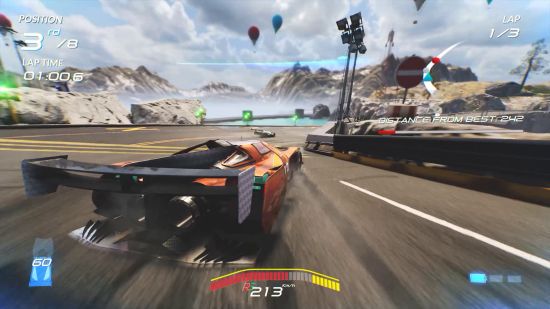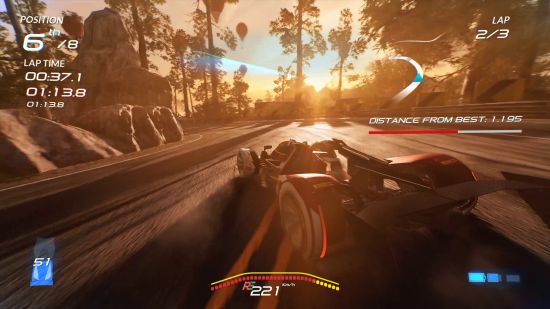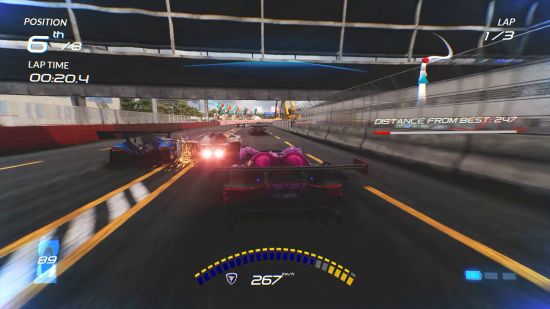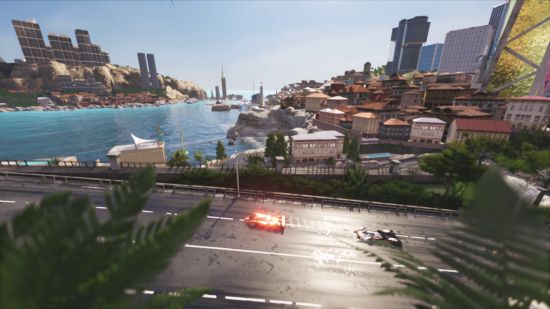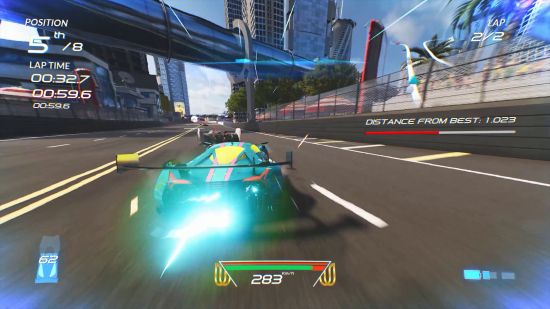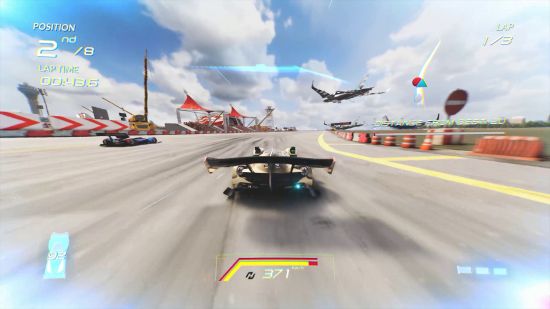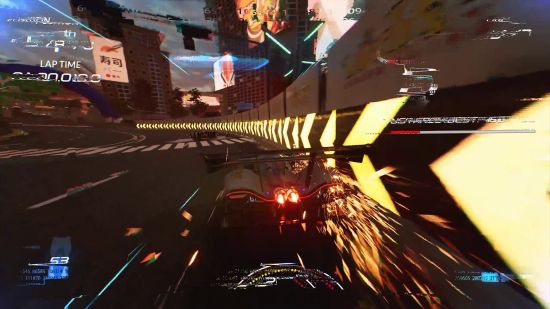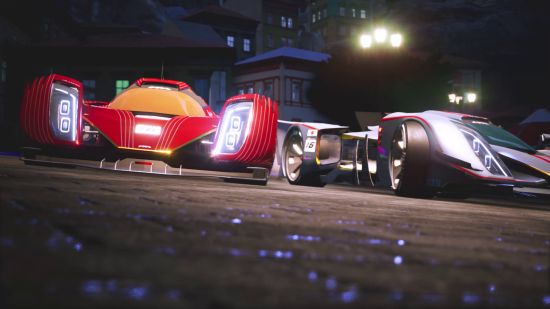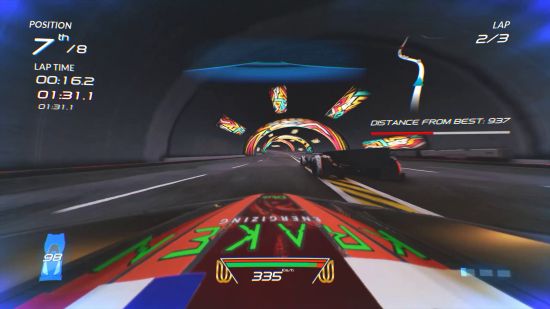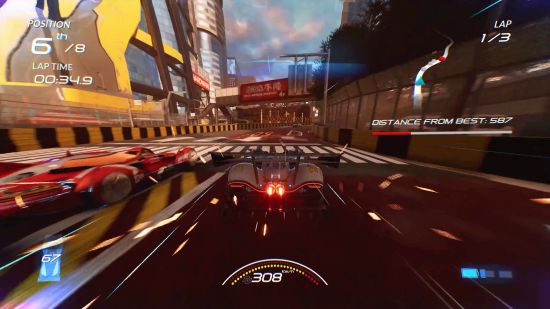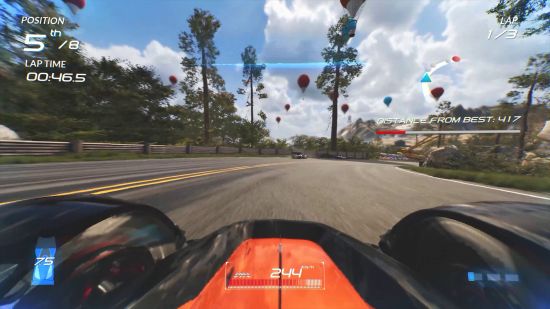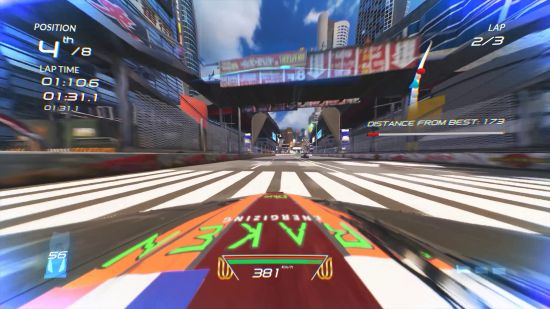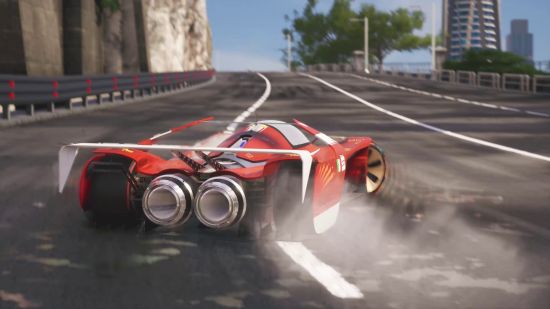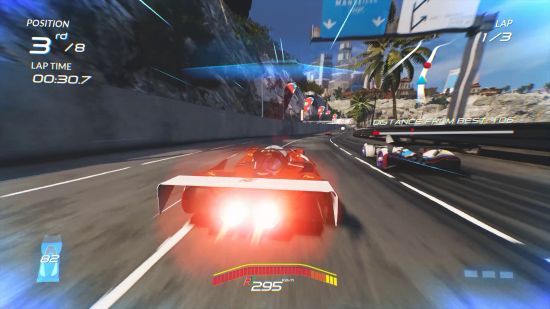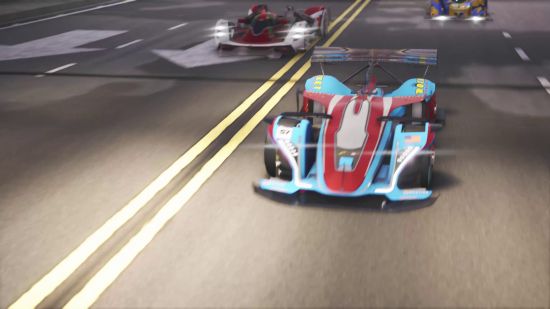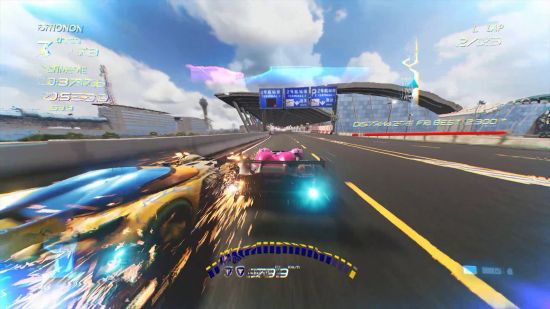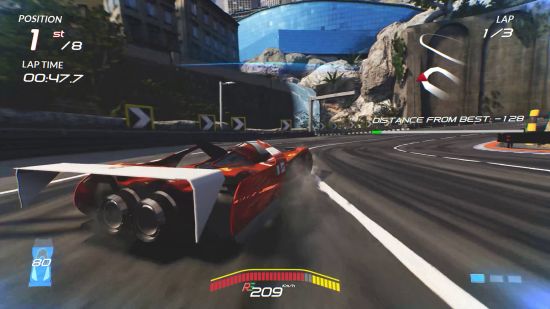 I'm trying so hard not to… but HYPE!
Alternate Game: Aviator Games
Posted In:
3D Racing
,
Arcade Racing
,
Futuristic Racers
,
Nindies
,
Nintendo Switch
,
PC Gaming
,
sci-fi
,
sega blue skies
,
Sony
,
Sony Playstation
,
Street Racing
,
Unreal Engine
,
Xbox One
Tags:
2018 games
,
3D Racing
,
3DClouds.it
,
60fps
,
All-Star Fruit Racing
,
Arcade Racing
,
Arcade Racing Games 2018
,
cars
,
dorifto
,
drifting
,
driving
,
driving games
,
Games
,
Microsoft
,
New Driving Games 2018
,
Nintendo Switch
,
PC
,
Playstation 4
,
Powerslides
,
PS4
,
racing games
,
Racing Games 2018
,
Ridge Racer Style Racing
,
SEGA Style Racing
,
SOEDESCO
,
Sony
,
Steam
,
Switch
,
Windows
,
Xbox
,
Xbox One
,
Xenon Racer