So, that Alex Kidd Remake interview went off like a frog in a sock, eh? With the extra bit of traffic I've received, I thought it might be cool to remind you guys and gals that you can follow me on various social media platforms. I tend to share my latest posts on all of them, so if you want to be notified as soon as I post something, then you best be following!
ACKoG on Facebook: https://www.facebook.com/acertainkindofgamer/
ACKoG on Twitter: https://twitter.com/AkumajoBelmont
ACKoG on Instagram: https://www.instagram.com/a_certain_kind_of_gamer/
But moving on! I've been stuck into a few games recently. One is new. One is new, but old-style. The other is old, but with a new coat of paint.
Let's get on with it!
---
VAMPYR
DONTNOD Entertainment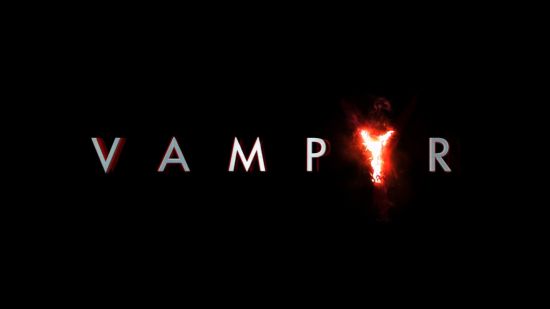 Find Vampyr on GOG, Green Man Gaming, the Humble Store and STEAM.
All the screenshots here were taken with the SweetFX Vampyr "My Vision" Preset 1.1 enabled. I disabled some effects, and added others, but I really like this preset because it adds a little bit of blue to the image. I'm fickle like that. GET THE SWEETFX PRESET HERE!
I've been pumped for DONTNOD's VAMPYR for aaaaages. Bram Stoker's DRACULA is my favourite novel of all time, and Francis Ford Coppola's DRACULA is a perfect movie. Fight me. I love everything about it. I love the setting, I love the atmosphere. I love everything about it.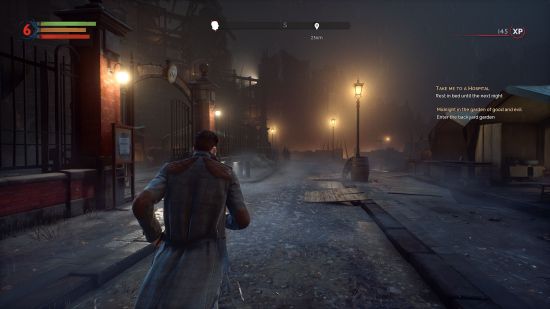 Have I already said that?
So when VAMPYR was announced, I was immediately taken aback by the setting. The focus on story, the solid visuals, the curious morality system – it all seemed really neat. But as the game neared its release date, a lot of outlets were reporting a certain level of jank. This was to be no AAA experience…
.. Which was A-OK with me!
Honestly, the more and more I heard about Vampyr, the more intrigued I became.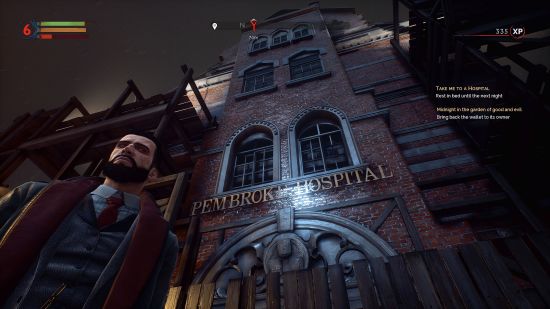 Well, I grabbed the game from Green Man Gaming a week ago, and although I'm only about four hours in, I can definitively say that it's one of my favourite games in a long, long time.
From the opening moments, Vampyr puts its best foot forward. Is it as polished as the regular AAA release? No, of course not. Apparently it's on the same level as DONTNOD's previous release, Remember Me – a game I've yet to play – but whatever… I'm really, really digging Vampyr.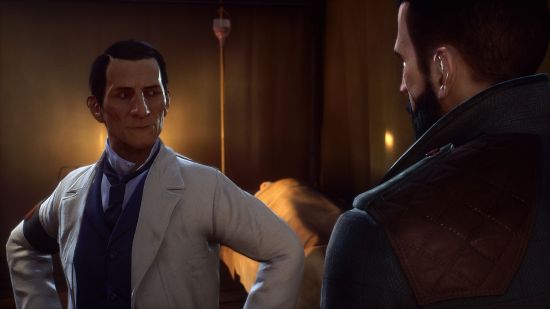 It's an open-ended Action RPG at heart. Think dialogue and side-quests in the vein of Mass Effect, with combat not entirely unlike what you'd find in the Souls games (or so I'm told, I'm not a fan of that series), and an ability/skill-tree from any given aRPG you'd care to mention.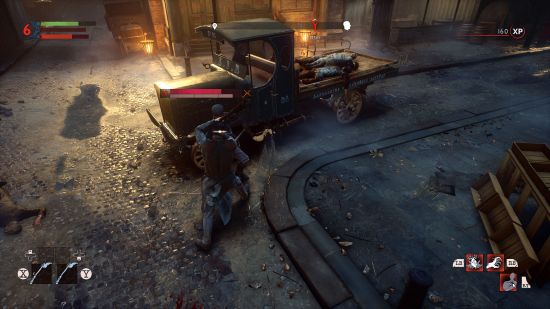 Now throw being a Vampire on top of all that, and you've got an engaging experience, for sure.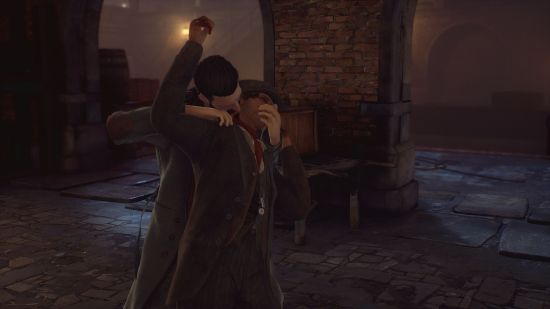 I don't want to talk about this one too much, because I want to review it someday, but if that heady mix of game systems I described above sounds good to you, definitely give it a go.
---
HYPERSPACE DELIVERY SERVICE
Zotnip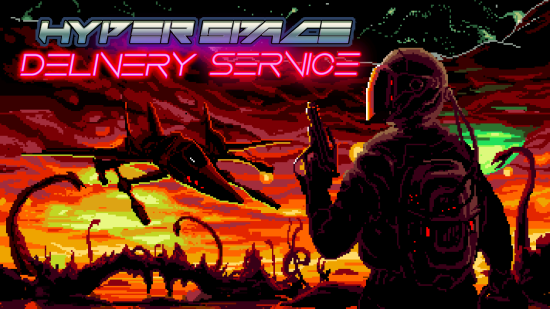 FREE DOWNLOAD while in Alpha period. You'll be wanting to CLICK this link. HARD. SPAM IT.
Thank goodness for Indie Retro News and it's willingness to report on absolutely everything of interest to retro gamers the world over. I find so much gold through their coverage, it's crazy!
And Hyperspace Delivery Service is definitely golden.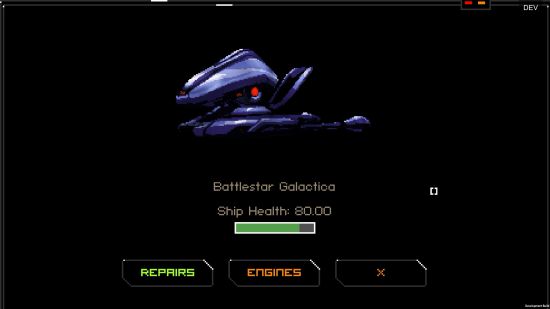 This is a game seemingly plucked straight out of the DOS era of gaming. All the EGA/VGA hybrid visual-design you could possibly want is here, with an ad-lib-style soundtrack to tune out to – it's glorious.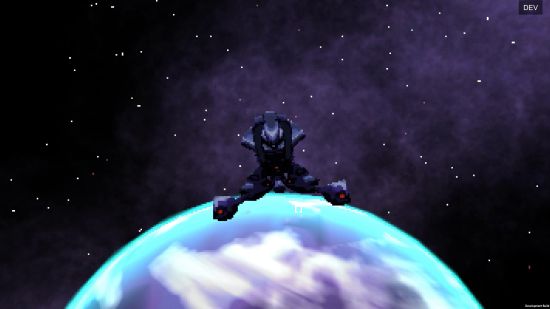 Hyperspace Delivery Service is in Alpha at the moment, but while it's under development, it's a FREE DOWNLOAD. And I really, really suggest you get in on it, because I've not come across a game this clever, endearing and just plain chill in a long time.
The basic gist of the game is this: Name your ship, put together your crew and set out for Meridian V.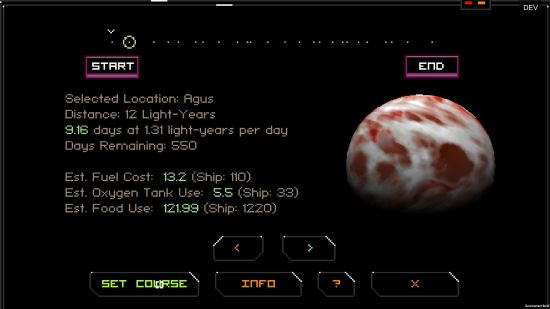 Along the way, you'll be needing to manage your resources. Your ship will need fuel to make the jumps you plan on making, and your crew needs oxygen to breathe and food to eat. Also, some time off for recreational activities to pays off, with the crew able to do their work just that little bit better if you give them some chill. Resources can be purchased from stores, found on planets or if you're running really low, phoned-in… for a price.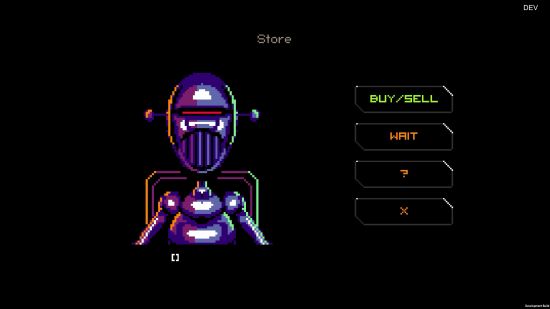 Whilst jumping from planet to planet, you'll encounter traders, pirates and various other things to overcome. The random nature of these occurrences means that when plotting a course to the next system, you'll never quite know what you'll encounter. Pirates will attack you for your resources, so taking them out might mean you'll have to stop a while and lose a day or two to perform repairs on your ship. Crew members may hurt themselves doing stupid things too, so you'll be needing to monitor their health to make sure they don't suffer too much. They can die, but I personally haven't allowed them to get to that point yet.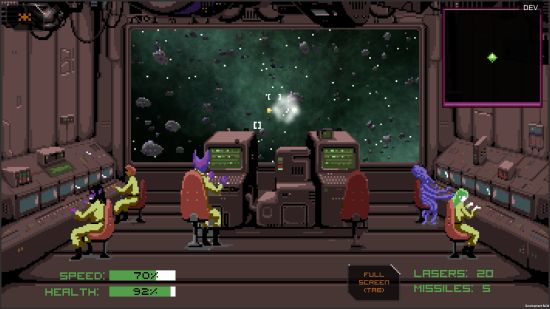 All-in-all, the strategy aspects of Hyperspace Delivery Service are easy to grasp right now, and almost to a fault. I'd love to see some more layers and depth added to your day-to-day interactions with the crew, space travellers and the planets you visit.
Once you reach a planet, you'll be able to take on a few different jobs which come in the form of mini-games.
There's some 3D dog-fighting…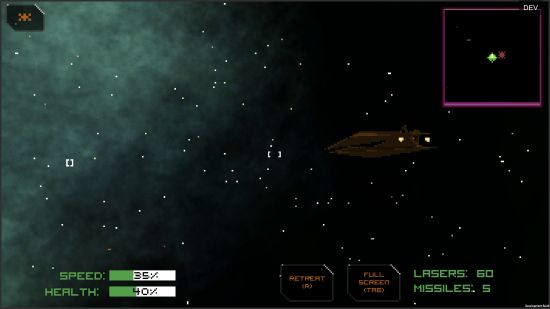 … Blakestone-style FPS sections…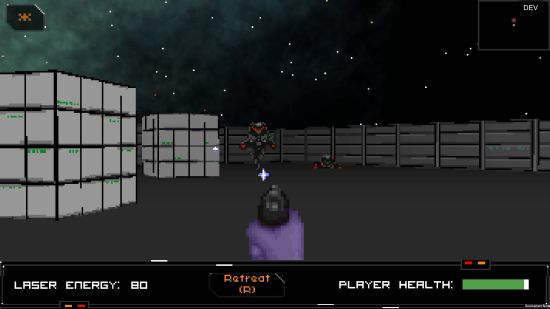 … and search and rescue missions in asteroid fields…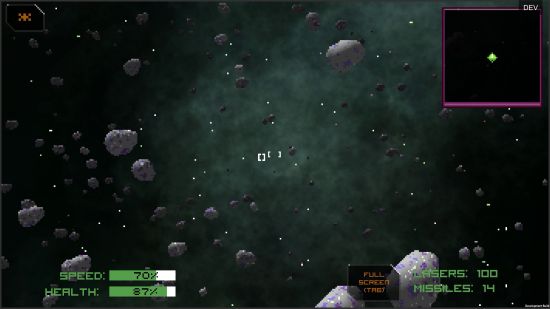 … and they're all very basic at the moment, but a lot of fun, regardless. I'm particularly fond of the FPS sections.
You may remember that – all of five minutes ago – I said that Hyperspace Delivery Service is in its Alpha stages. This shows in the mini-games. They're basic, proof-of-concept experiences that are super-effective, but also fairly shallow and one-note.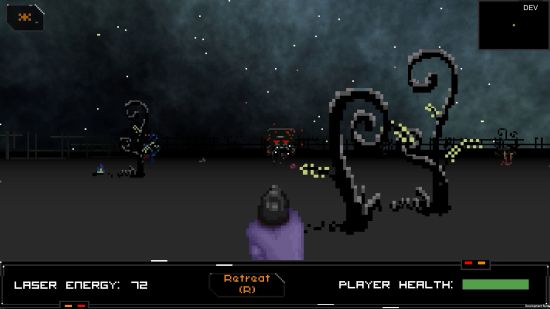 Well, with any luck, they'll be elaborated upon. And the chances of this are fairly high, as the developers have gone on record to state that not only can we expect more mini-games in general, the ones included in the game are to be fleshed out.
So we've got Space Combat, Retro FPS stages and Asteroid Field searches.
What I'd really love to see in each of these is:
Dog Fighting: More enemies. Different skyboxes. Perhaps rogue pilots there to lend a hand. These sections are fun, but need a bit more depth – being tasked with destroying only one or two enemies feels way too brief… I want to get stuck into it a little bit more. More objectives, more enemies, longer missions.
Retro FPS:This is my favourite mini-game so far, but the improvements that could be made to this are endless. These stages could definitely benefit from something like a three-stage structure. At the moment, it's basically just being let loose in an arena, collecting pick-ups and destroying a handful of robotic enemies.
I'd love to see a first level, where you're destroying some sentries and grunts whilst on a search for the robot base. In the second level, you could be gathering intel and destroying the bulk of the robot enemies. A third stage featuring a search for the brains of the operation, and a boss fight against a robotic big-bad, or even rogue AI would be the perfect way to cap it all off.
I'd really like to see some variations in the colour palettes of the stages, along with different environments. There are two themes at the moment, which is a shame, because each planet should feel distinct, but they don't.
Again, there just needs to be more to it. I love it as it is, because all the ingredients for a great experience are already here, and it feels superb to play. But I'd love to see this mini-game, out of all of them, fleshed out.
Asteroid Field: The job I least look forward to taking on. At the moment, it's just a run to the end of the asteroid field – it's plain-old, straight into the screen stuff. All you do is avoid (and shoot) asteroids to make it to the ship in need of rescue. There's not a lot to it, but I remain hopeful. Zotnip have said that this is the first mini-game that will be getting an overhaul. The free-flying, actual rescue mission they're planning on sounds like a fantastic start.
For an Alpha, Hyperspace Delivery Service is incredibly polished. There's an experience here that is absolutely worth playing right now, this very second. It's very zen at the moment, and I lost an hour and a half in-game just like that, like it was nothing.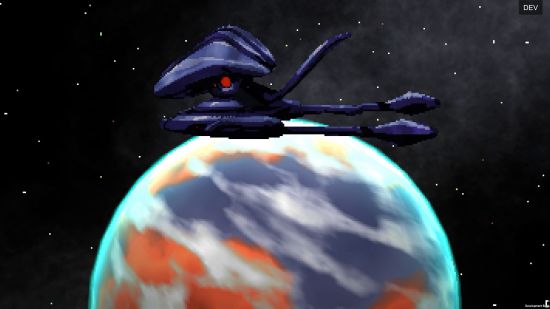 The only thing better is, quite frankly, the ridiculous amount of potential Hyperspace Delivery Service has to be the next 'big thing' indie game. I love this game with every fibre of my being, and I truly hope that the developers realise the potential in building on everything they have so far. This could go down as one of the best games of all-time if Zotnip play their cards right.
Also, Zotnip, if you're reading this. You know what I'd absolutely love to see? A racing mini-game. Think Mode-7 style… F-Zero/Wacky Wheels/Skunny Kart – that would yet another perfect nod to the era the game is paying tribute to.
Please??? ?
---
GRAND THEFT AUTO: VICE CITY — REBORN (MOD)
Rockstar — Vice City Modding Community
This slideshow requires JavaScript.
Linkage to the Vice City REBORN MOD HERE!
Who doesn't love a bit of Vice City?
There was a time where it was my least favourite GTA game. Back when the GTA Double Pack was released for the Xbox, I tended to prefer GTA III. I'm not really sure why, because the 80s flair in Vice City is definitely my thing, but there you go.
Of course, I changed my opinion of the game over the years and Vice City is, to me at least, the pinnacle of the series. I found GTA IV incredibly boring, enough to kill my interest in all future entries of the series, so for my GTA fill, I'd go back to Vice City any day of the week.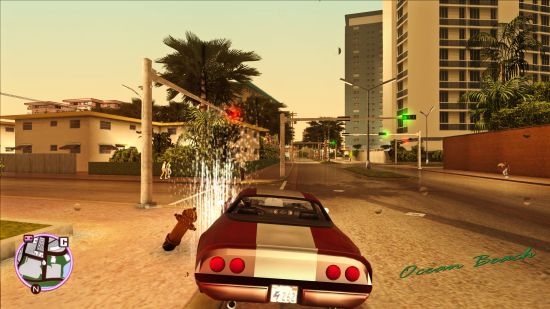 And I do! Every so often, I pull out the Xbox version and give it a bit of a bash. I love jumping in just to knock over a few missions, then perhaps hop from car to car, cruising around the city to Laura Branigan and Spandau Ballet on the radio.
It's a gaming gift that just doesn't stop giving.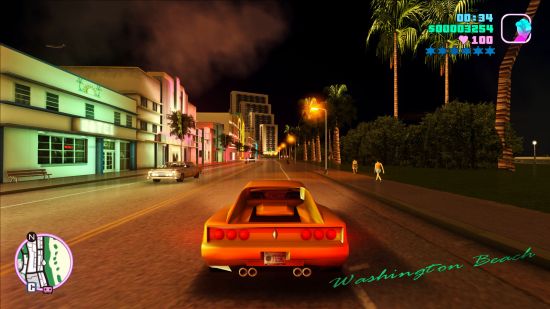 So I was playing the Xbox port recently, and found myself wondering what the PC port was like. I figured that being a Rockstar game, there'd be a tonne of mods out there that help bring the game up to date a bit. And I wasn't wrong! I stumbled across GTA Vice City Reborn and what followed was a rabbit hole of GTA modding and customisation that has, for me, given the game some new legs.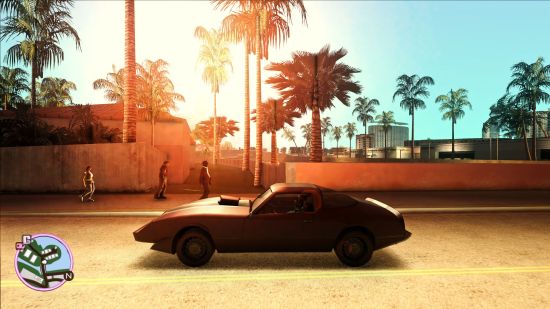 Let's start with the visuals. There are other overhaul-style mods out there, like the GTA Vice City Beautification Project, but the one I found to work the best for me is Vice City Reborn, a collection of mods that allows higher resolutions and frame-rates, full controller support with classic and modern control options along with the best textures and models pulled from the Xbox/Mobile versions of the game. I also grabbed the GVBP ReShade from the Beautification Project Page, because it works a treat with Reborn, and gives me ALL THE NEON IN THE WORLD.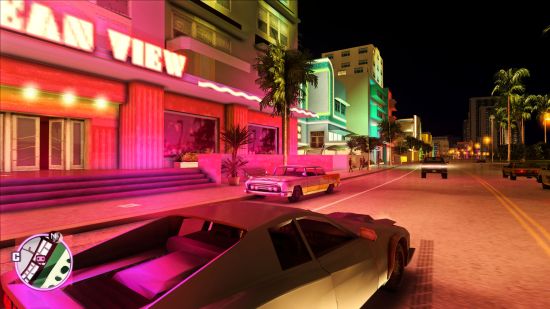 But my favourite part of Reborn by far is the custom soundtrack option.
Being a big Synthwave fan, I'm consistently blown away by the endless amount of NEW 80s music floating around out there on the internet, and it all fits the game like a glove. Artists like Maxthor, Droid Bishop, Douglas Holmquist and Susanna Lundgren, Duett, Kavinsky and Papillon Rising sit nicely alongside the likes of Giorgio Moroder and the aforementioned greats.
I took the opportunity to put in some other classic 80s music that wasn't featured in the game. Stuff like this…
and this…
aaaaand thiiiiiss…
Being able to cruise around Vice City with my ultimate 80s playlist integrated into the game and blaring through my speakers is an experience you just can't put a price on.
The game itself holds up fairly well, especially when taking the improvements to visuals and controls into consideration. What is there to be said about Vice City that hasn't been said before? It's a classic.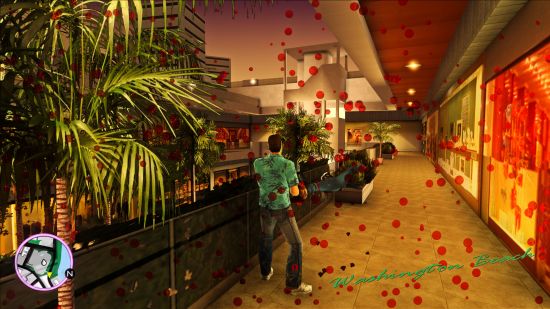 Install the mods and give it a crack! And if your build a playlist yourself, let me know what choice 80s cuts you've added to your game!
This is one of my favourites RIGHT HERE:
https://www.instagram.com/p/Bj3vzvBFx-J/?taken-by=a_certain_kind_of_gamer
---
What are you lot playing at the moment? Digging some new stuff? Going old-school? A mix of both?
Let me know down there in the comment section below!
Posted In:
80s Aesthetic
,
Action RPGs
,
DOS & DOS-style Games
,
Free Games
,
Hidden Gems
,
New Retro
,
Now Playing
,
PC Gaming
,
PC Mods
,
retro gaming
,
RPG
,
sci-fi
,
Space Games
,
Steam
,
Synthwave Aesthetic
,
Unreal Engine
,
Video Game Music
Tags:
Action RPG
,
Another World
,
aRPG
,
Boy Meets Girl
,
Bram Stoker's DRACULA
,
Dancing With Tears In My Eyes
,
DONTNOT Entertainment
,
DOS Games
,
DOS like games
,
DOS Space Games
,
Douglas Holmquist
,
Dracula
,
Dreamwave
,
Driod Bishop
,
Duett
,
Facebook
,
Giorgio Moroder
,
GOG
,
Goth
,
Grand Theft Auto Mods
,
Grand Theft Auto Vice City
,
Grand Theft Auto Vice City Beautification Project
,
Grand Theft Auto Vice City Reborn
,
Green Man Gaming
,
GTA Mods
,
GTA: Vice City
,
Humble Store
,
Hyperspace Delivery Service
,
Indie Games
,
indie gaming
,
Instagram
,
Italo Disco
,
itch.io
,
Kavinsky
,
Kim Wilde
,
London
,
Maxthor
,
New Games
,
Papillon Rising
,
PC
,
PC Gaming
,
PC Master Race
,
Remember Me
,
ReShade
,
Role Playing Games
,
Space Games
,
Space Sim
,
Steam
,
Susanna Lundgren
,
SweetFX
,
synthwave
,
Twitter
,
Ultravox
,
Vampires
,
Vampyr
,
Vice City Custom Soundtracks
,
Vice City Mods
,
Vice City ReShade
,
Vice City SweetFX
,
Waiting For A Star To Fall
,
You Came