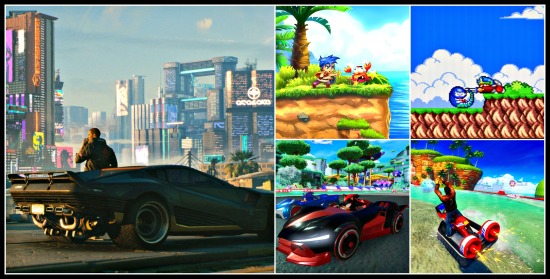 So, E3 2018 is done and dusted. I've been soaking in the information the last week, as I'm sure almost every one have done, too.
In all honestly, I haven't been entirely floored with everything I've come across, because I tend to prefer smaller-scale, niche games over the AAA stuff, but of course, there are exceptions! I like my single-player stuff, racing games, and retro-styled experiences, and there were a few things this year that tickled my fancy.
A few games, though, I'm super-excited for. So excited, in fact, that I need games to fill the wait. And I'll get to those in a bit. But before I do, here are some games coming up on the horizon that really got me pumped:
Call of Cthulhu
My Friend Pedro
The Elder Scrolls VI Teaser
V-Rally 4
So there you go!
Now, onto the three games that I'm bursting at the seams to play, and the games I'll be digging into to help make the wait just a little more bearable.
---
CYBERPUNK 2077 (XB1/PS4/PC)
Cyberpunk 2077 is a game that I've been wanting with every fiber if my being since it was announced. I really admire CD Projekt Red, and I enjoyed The Witcher games. I do prefer The Witcher 1 & 2 over the third installment, but I can't say I'm crazy about any of them. Why? Because the more open an RPG gets, and the stronger the personality of the main character, the less I'm able to relate to them. A womanizing badass with a kid is awesome to watch on a screen or read about in a book, but isn't exactly the kind of character I'm drawn to, especially when I know I'll be spending upwards of 50 hours in their shoes.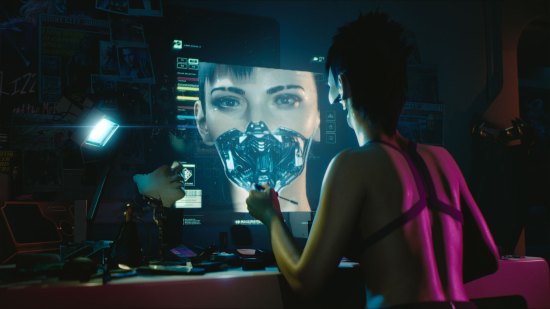 I adore the world-building, and everything about The Witcher games (particularly the latter two) is quality. I appreciate the craftsmanship, and I adore the vision. But as much as I think Geralt is a kick-ass character, he's not somebody I like to play as.
Which is why Cyberpunk 2077 is such an appetizing prospect for me.
First off, I'm an absolute sucker for Cyberpunk, in general. It's just about my favourite setting for any type of fiction. I love the whole Runner concept, I love the aesthetic, and I adore the music. I don't want to see the real world turn into a Dystopian mess, but when it comes to games, it's the ultimate escape.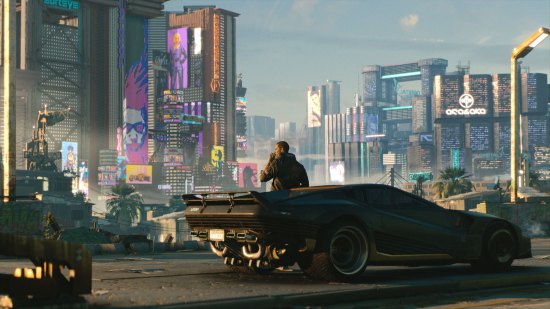 That and Skyrim, because I'm also a sucker for snow, mountains and ye olde English.
But Cyberpunk!
I have no doubt that Cyberpunk 2077 will be a classic. CD Projeck Red know what they're doing when it comes to making games, and with a setting like this – and hopefully a character customisation suite – Cyberpunk 2077 will be me ALL OVER.
A big single-player open-world full of cyber crimes, a matrix-thingy, information running, combat, tech powers, vehicular action and a sick synth score???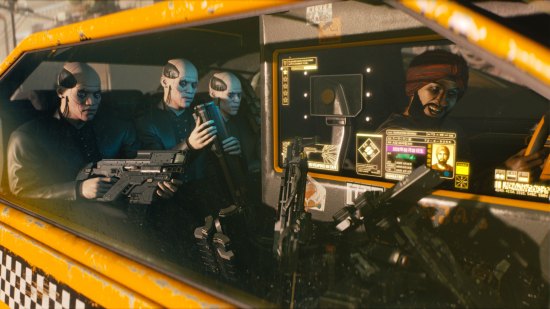 What's not to love?
Although I will say, if there's no sweet run-down apartment for my character to inhabit, I'm going to riot.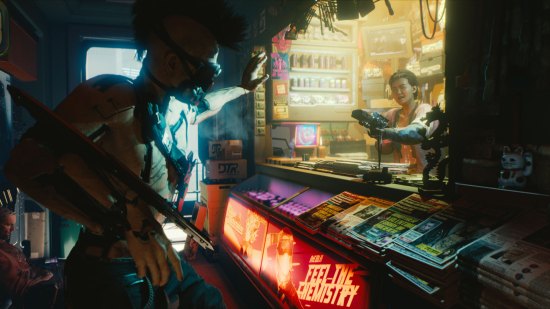 It is a fairly long way off though, so here's a couple of games to play while you wait:
---
Shadowrun
MD/Gen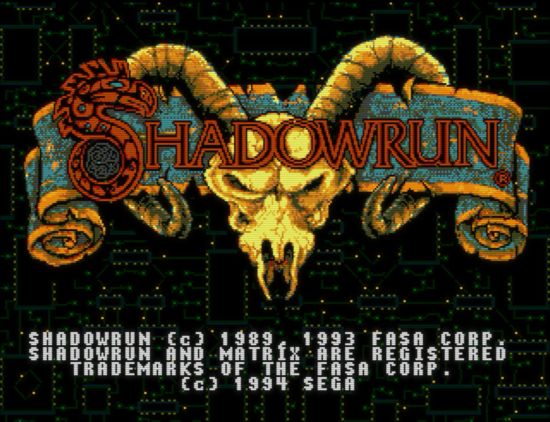 An open-world RPG on the Mega Drive? Yep! Well, it's as open-world as you can possibly get on the system, at any rate.
You're a runner, and you take on missions from various different characters throughout the game, and it's relatively lax in how you approach and execute them, and also in the order that you choose to do them.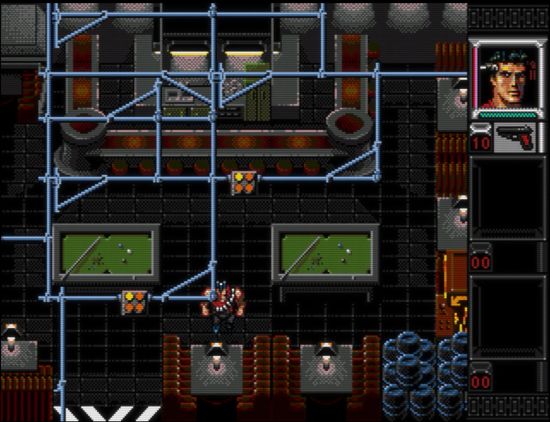 Now, I have no nostalgia for this one. I tried it once, YEARS AGO, and didn't think much of it. Fast forward to now, and with games like Skyrim, Assassin's Creed IV: Black Flag under my belt, I'm a lot more receptive to the free-form gameplay contained within Shadowrun. I only really started digging into this a proper the other day, and with all the years of gaming behind me, I feel like I'm now fully equipped to enjoy this one on its own terms.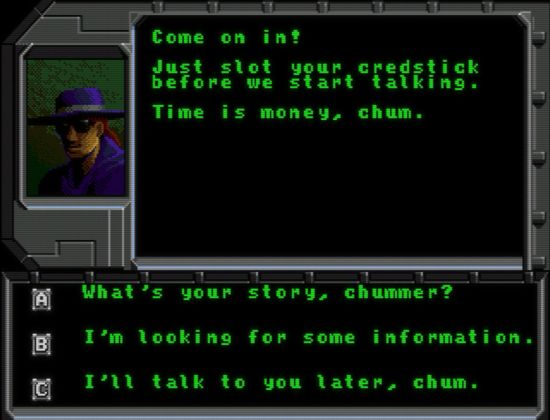 And as much as I like Cyberpunk, I've never delved into the Shadowrun universe all too deeply. I found the fantasy creatures a bit of a turn-off, to be quite honest. But having given it a chance, I'm pleasantly surprised by their low-key inclusions, and the tech wins out above all else.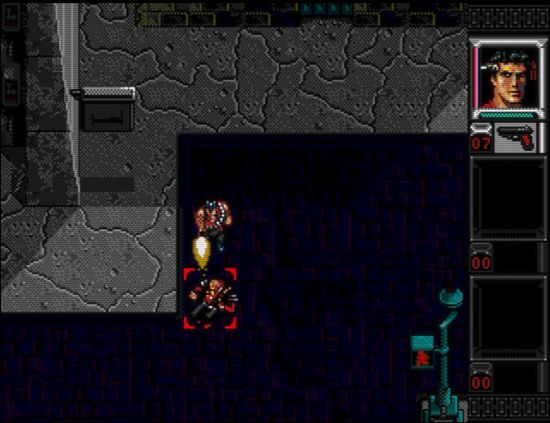 I'm having a whale of a time with Shadowrun. Funky controls and occasionally irksome combat aside, this will plug Cyberpunk 2077-shaped void in your life for quite some time.
Out Run 2019
MD/Gen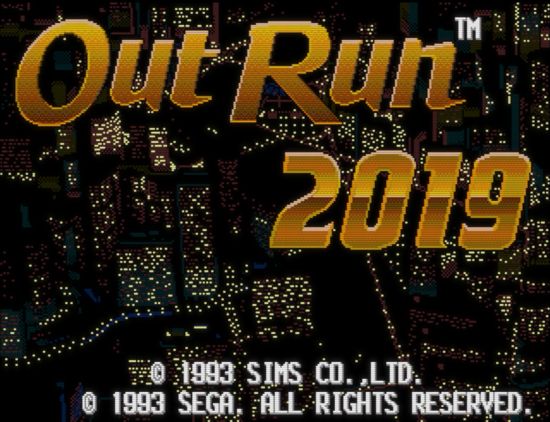 So, it looks like there will be some vehicular action in Cyberpunk 2077. So what better way to get in on some of that early than by booting up Out Run 2019?
Unfairly maligned in some of the internet, Out Run 2019 is may not feel too much like an Out Run game, but it is definitely one of the best racers on the Mega Drive.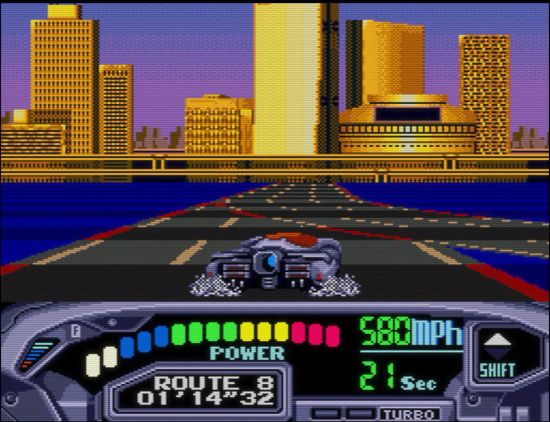 The graphics are stylistically OK, but there's an honest-to-goodness WOW factor when you see it in motion. The scrolling is pretty damned smooth, and the roads above roads are very impressive indeed.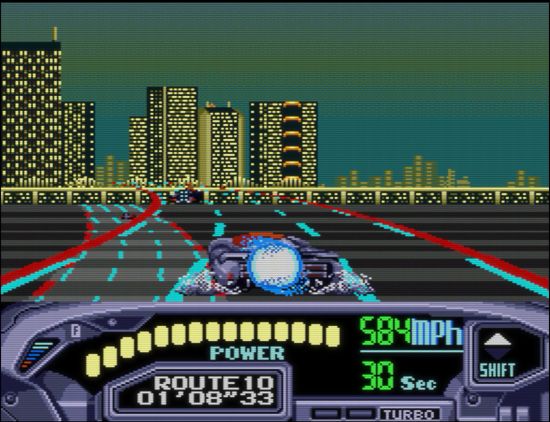 There are four courses in the game, each with multiple routes to take, so you'll be taking in a good variety of scenery throughout your races – things stay fresh the whole way through.
I really wish there were more vehicles than just the one on offer, but it's not a big deal.
The gameplay is also tight AF. You'll be racing at frankly ridiculous speeds, and throw in an auto-turbo that starts once you reach your top cruising speeds? Insanity.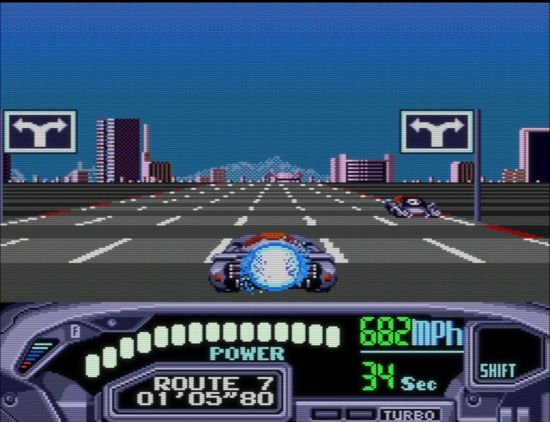 My advice to you? Go with Manual Transmission. There are only two gears, as is customary old-school Out Run – Low and High – and these two settings will help you through some of the tighter corners in the game, especially on the roads that are elevated above the ground.
Out Run 2019 is fantastic game that although won't take you too long to clear on Easy, offers up a nice challenge on the remaining difficulty settings.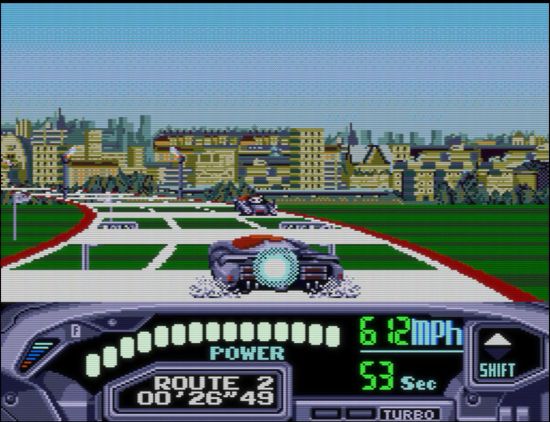 The Japanese version of Out Run 2019 is a little different to the PAL and US releases, with a slower overall speed than the others. It's only really noticeable when put up side-by-side, though oddly though, I find the Japanese version more difficult, despite the slower speeds and fewer traffic drones.
I tend to plump for the US version when I need an Out Run 2019 fix.
---
TEAM SONIC RACING (SWITCH/XB1/PS4/PC)
When the new Sonic themed was teased, I was excited.
Sumo Digital.
Another SEGA Racing game.
It's a recipe for success.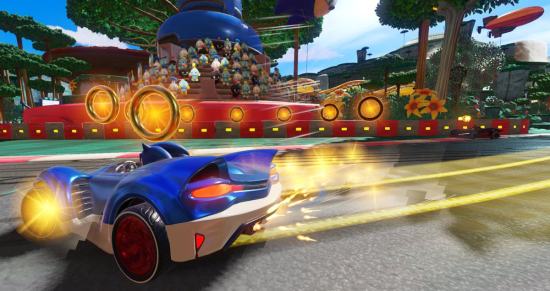 And then the Team aspect thing came to light. I'm a single-player dude – this is not what I'd have liked from a follow-up to Sonic & All-Stars Racing Transformed. The confirmation of a Sonic-only cast has left me feeling a little cold too.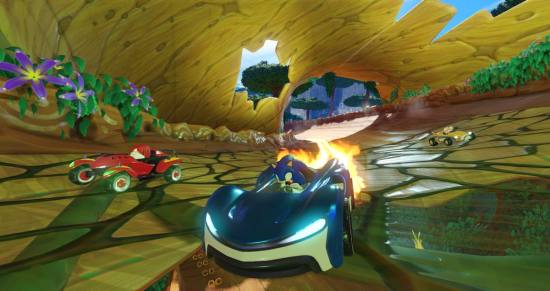 Teasing the Sonic R aspect ahead of launch and not delivering on it was pretty low though. Modern day SEGA has plenty of issues, but all of that is beyond the scope of this article.
But really, I'm hoping that the game brings it home in the end, and I'll remain open-minded about the multitude of changes until the game releases.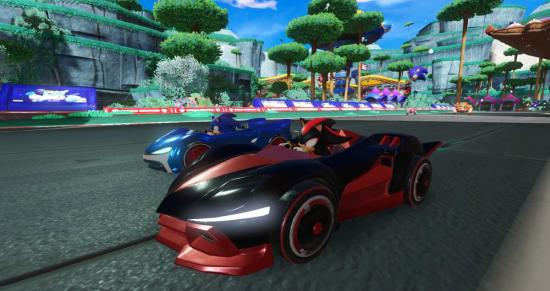 The actual racing physics look quite similar to the All-Stars games, albeit a little slower, and Sumo Digital have yet to disappoint me in this regard ever, so here's hoping it's just as satisfying as the other two games.
Again, some games to plug the gap:
---
Out Run 2006: Coast 2 Coast
Arcade/Xbox/PS2/PSP/PC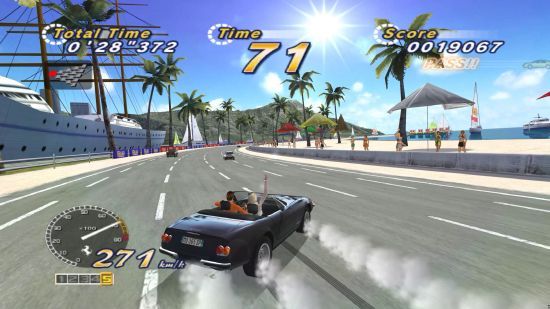 What needs to be said about Out Run 2006 Coast 2 Coast that hasn't been said before?
It's Sumo Digital's finest game ever. It takes that classic Out Run formula and brings it into 3D like it was no damned trouble at all.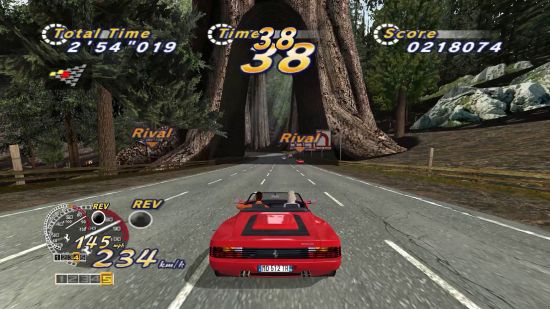 The Drifting is perfect. The visuals are perfect. Everything about the game is perfect.
Out Run 2006 offers up almost the entire package, with courses and modes from Out Run 2 and Out Run 2 in there.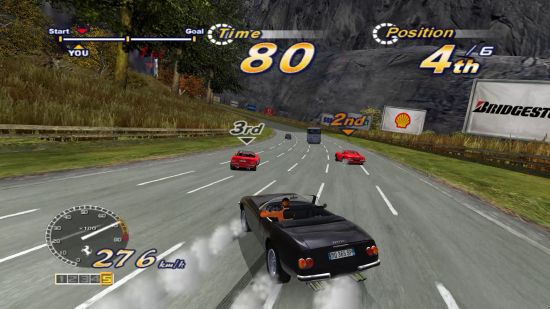 It's still right up there for me, and unquestionably one of the Top 3 Arcade Racer's ever made. There's just so much content on offer here, I cannot recommend it enough.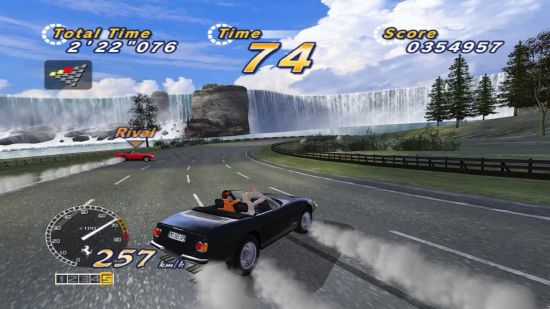 Sonic Racing (SEGA All-Stars + Transformed)
X360/PS3/WiiU/PSVita/PC/Android/IOS/3DS/DS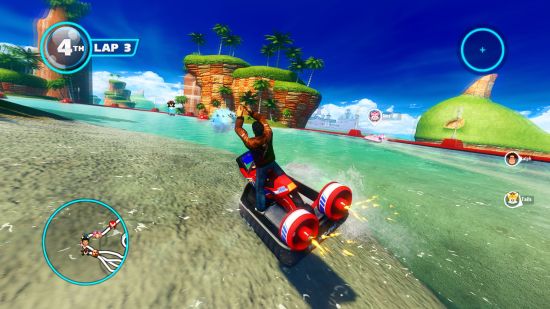 Sumo Digital's Sonic Racing series is one of my absolute faves.
I purchased a copy of the game for each platform I owned at release, so I have the first game on the Xbox 360, PC, Nintendo DS and Android, and the second game? I own Transformed on PC, Wii U, Xbox 360, 3DS (before I sold it) and Android.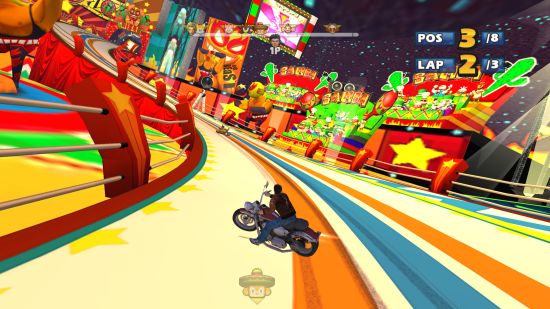 I bought all those extra copies partly as an excuse to play them over and over again, and partly because I wanted the series to sell gangbusters.
It's the only Kart Racing series that I feel even approaches the lofty heights of Mario Kart territory, particularly on PC, where the flawless 60fps action trounces the console and portable offerings.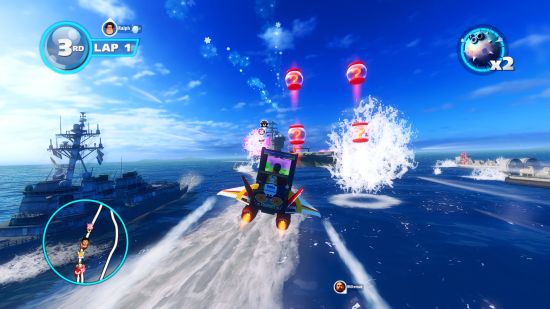 But which to play?
Both.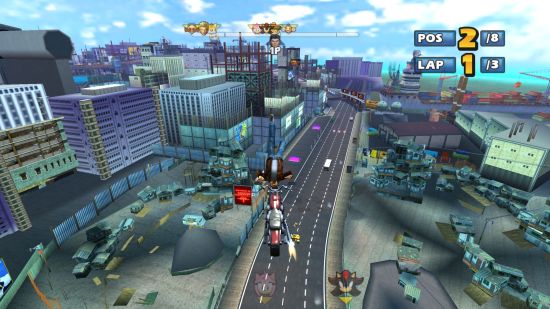 Sonic & SEGA All-Stars Racing is pure Kart Racing action, with gameplay sitting somewhere between Mario Kart and Out Run 2. It's available on the Xbox 360, Playstation 3, PC, Nintendo DS and on IOS and Android stores. Sonic & All-Stars Racing Transformed introduces water and air segments to the races, with tracks that change as laps go on. You can pick it up for the Xbox 360, Playstation 3, PC, Wii U, Nintendo 3DS, PSVita and also IOS and Android.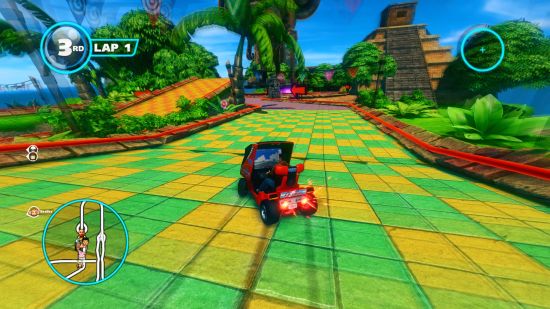 Both are fantastic, and both offer a different experience, but either way, you can bank on killer visuals, a fantastic selection of music pulled from SEGA's history and controls that will keep you coming back for more and more.
---
MONSTER BOY AND THE CURSED KINGDOM (SWITCH/XB1/PS4/PC)
Possibly the game with the most bizarre origins I've come across in a long time. Strap yourself in
Game Atelier's Monster Boy and The Cursed Kingdom started out a sequel to this game, Flying Hamster:
Flying Hamster II Knights of the Golden Seed was to be an expanded, Wonder Boy-esque sequel that traded the shoot-em-up action for classic Monster Land-inspired (read: MetroidVania) action. The game hit Kickstarter and looked a little something like this:
Pretty gorgeous, eh? Beautiful colours, cool character designs and some great music made this one to watch. The only real downside was the flash-style, point-based animation. For me, at least – I'm not fond of it, and it makes the great art look a bit cheap.
So the Kickstarter happened, and though it was going well, Game Atelier ended up cancelling the project. The reason? FDG Entertainment stepped in mid-campaign and decided to take on publishing duties, negating the need for the Kickstarter at all.
All was well for a while, and then Game Atelier resurfaced with a biiiiiig change. They doubled-down on the Monster Land influences and renamed the game. It was now Monster Boy and The Wizard of Booze. And then Monster Boy and The Cursed Kingdom, because, well, Booze means alcohol in many places:
With that familiar blue hair and a stunning make-over, Monster Boy & the Cursed Kingdom was set to rock the platform-gaming world.
And then a little game that I'll be covering shortly happened, and in an extremely heartening bout of friendly, healthy rivalry, Game Atelier decided to rework the awkward stretch-animation it already had into something more pleasing. We're now talking re-worked characters with honest-to-goodness, hand-drawn animation – feast your eyes on this!
With input from the creator of the Wonder Boy series, Ryuichi Nishizawa, and music from Japanese superstars like Michiru Yamane, Yuzo Koshiro & Motoi Sakuraba, Wonder Boy And The Cursed Kingdom has basically zero-chance of disappointing SEGA fans, like us.
Pre-orders are open now for North America only, at least when it comes to the physical editions of the game.
It looks like I'll be importing this one for my Switch, then.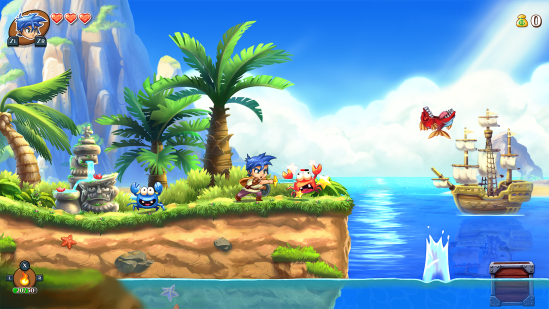 "But I need a bit of a fill now", I hear you say! Well, I'm happy to oblige!
Wonderboy: The Dragon's Trap
Switch/PC/XB1/PS4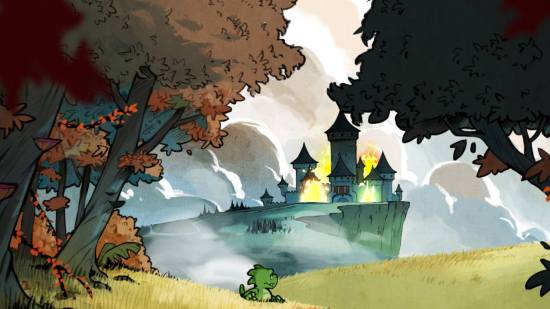 This re-make of the Master System classic Wonder Boy III: The Dragons Trap is the stuff SEGA dreams are made of.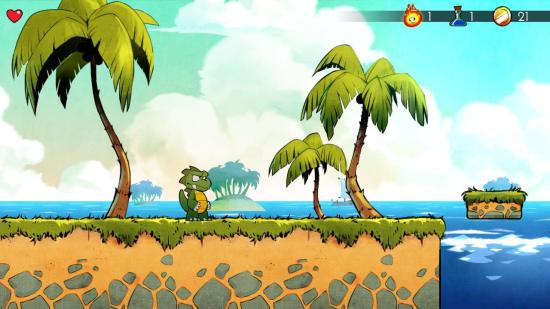 All game logic, systems and gameplay were reverse-engineered by Omar Cornut of Lizardcube, and not only can you now play the game in all its Master System glory – and now at 60fps to boot – at the press of a button, you also get a gorgeous, hand-drawn re-imagining of all art and music.
Seriously, this thing is absolutely beautiful.
This slideshow requires JavaScript.
The actual game is relatively untouched, so the more obscure, aged elements are in there and accounted for, so expect lots of back-tracking, difficulty spikes and no hand holding. But that's not to say that Lizardcube have made no concessions at all for the modern gamer. The save system is a little more friendly, and you'll receive a few hints here and there to guide you in the right direction. A great feature is that if you've got passwords written down for your original Master System Dragon's Trap game, they can be input here, and you can continue where you left off 30-ish years ago.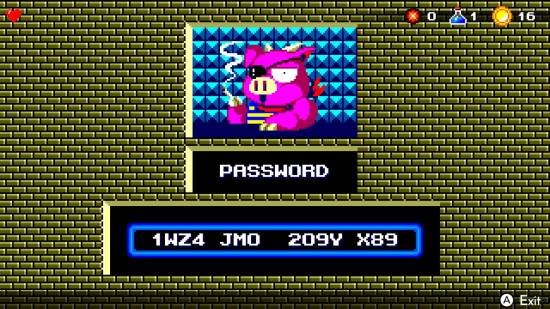 This is Wonder Boy III the Dragon's Trap as you've never played it before. The quasi-role-playing elements are intact, and you'll be collecting gold from downed enemies to buy new weapons, armour, health and magic specials. You'll also need to transform into other versions of yourself, be it a Lizard, Mouse and more. Each alternate version of you grants you new powers, and certain areas of the world can only be accessed by particular transformations.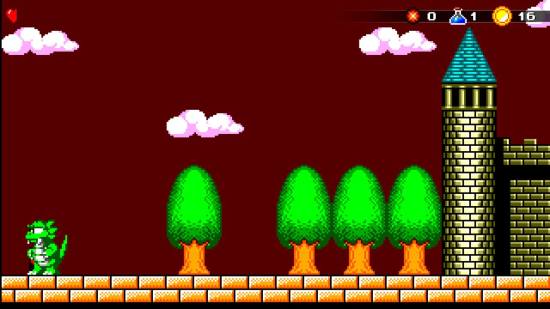 It's all still so fresh and engaging in the here and now, and is 100% the best way to experience the game in the modern age. An absolute must for any fan of open-ended, retro-flavoured platform games.
Wonder Boy in Monster World
MD-Gen/X360/PS3/PC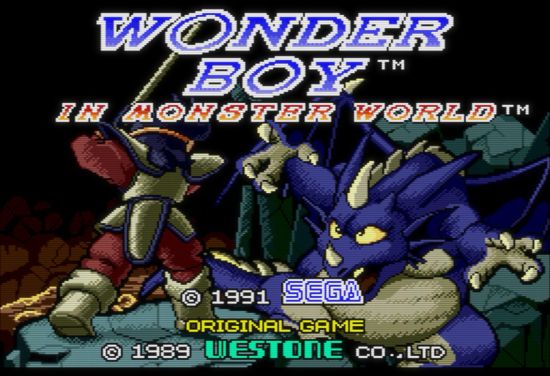 I never owned Wonder Boy In Monster World as a kid, but it was one of those games I'd rent over and over and over.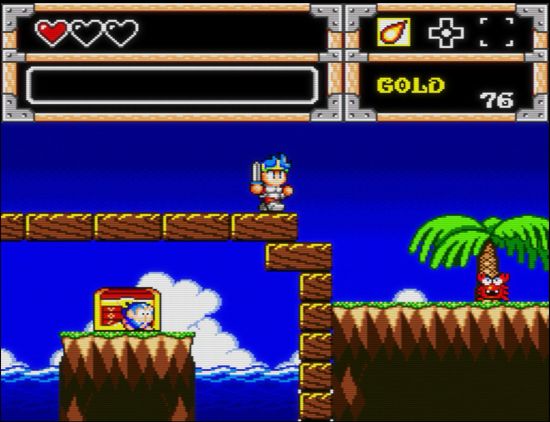 Apart from Dragon's Trap, this is the ultimate Wonder Boy game for this SEGA fan right here. Where to even start?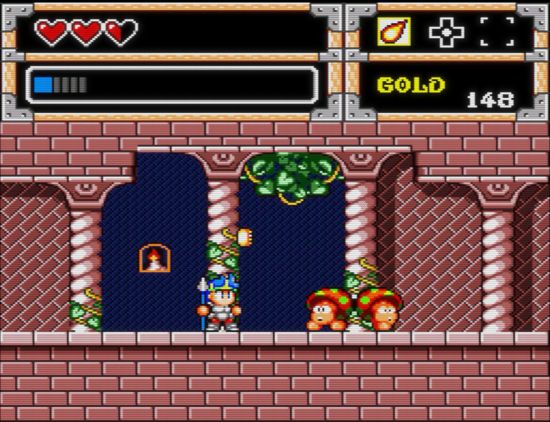 Wonder Boy in Monster World features my favourite art direction in the entire series. I absolutely love the use of colour, and the simple, yet effective shading and detail put into absolutely everything is still striking today. In fact, Monster Boy and the Cursed Kingdom seems to be cribbing from the colour palettes and overall visual style that's on display here, and I adore that.
The soundtrack is brilliant, and now expected free-form world is a joy to trudge through – everything I love about the Wonder Boy games is here, and I really suggest you get onto it, especially if you've never played the game before.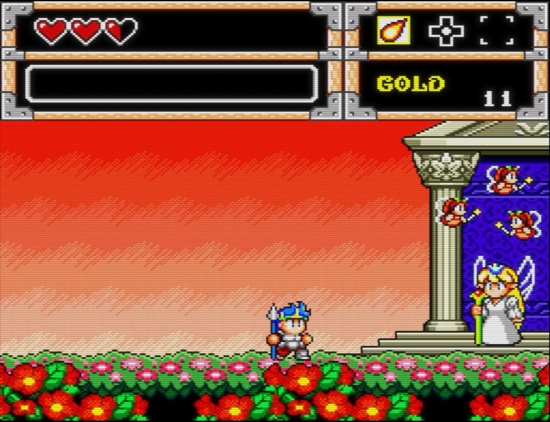 The only thing I dislike about the game is the small gameplay window. That HUD takes up far too much space on the screen. The developers could have, quite easily I'd say, stretched it out to fill the entire thing, and a more apt floating HUD would have worked just as well.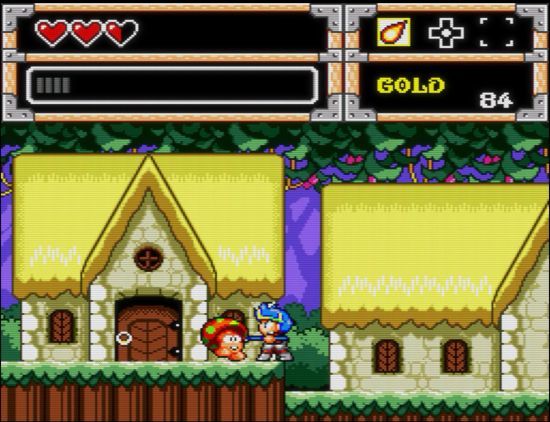 Still, this is the only real criticism I can level at the game, as it's otherwise a masterclass in how to make a simple, pure action-rpg platformer.
There's also the once exclusive to Japan Monster World IV for the Mega Drive, and it's also pretty great. I've never really been able to get into it, but your mileage may vary. Check it out here:
---
Some of these games I'm a little more apprehensive in getting too excited about than others – *cough* Team Sonic Racing *cough* – but all in all, there's a lot of great stuff to look forward to in the future!
Did E3 blow you away? What games are going to fill the Cyberpunk 2077 void in your heart?
Sound off below!
Posted In:
2D Platforming
,
3D Racing
,
Arcade Racing
,
cyberpunk
,
First Person Shooter
,
Hidden Gems
,
Japanese Games
,
Licensed Games
,
Metroidvania
,
Nindies
,
Nintendo
,
Nintendo Switch
,
PC Gaming
,
Platform Games
,
Playstation 3
,
Playstation 4
,
PSVita
,
Racing Adventure
,
racing games
,
Retro
,
retro gaming
,
RPG
,
sci-fi
,
SEGA
,
sega blue skies
,
SEGA Genesis
,
SEGA MAster System
,
SEGA Mega Drive
,
SEGA Racing Games
,
Steam
,
Story Games
,
Vehicular Combat
,
Xbox
,
Xbox One
Tags:
Call of Cthulhu
,
CD Projekt Red
,
cyberpunk
,
Cyberpunk 2077
,
Flying Hamster II Knights of the Golden Seed
,
Flying Hmaster
,
Game Atelier
,
Genesis
,
Indie Games
,
Junkers High
,
Lizardcube
,
Master System
,
Mega Drive
,
Monster Boy
,
Monster Boy & The Wizard of Booze
,
Monster Boy And The Cursed Kingdom
,
Monster Boy and The Wizard of Booze
,
Monster World IV
,
Monsterboy
,
My Friend Pedro
,
NTSC
,
Out Run 2019
,
PAL
,
RPG
,
sci-fi
,
science fiction
,
SEGA
,
SEGA MAster System
,
Shadowrun
,
Sonic & All-Stars Racing Transformed
,
Sonic & SEGA All Stars Racing
,
Sony
,
Sony Playstation
,
Sumo Digital
,
Team Sonic Racing
,
The Elder Scrolls 6
,
The Elder Scrolls VI
,
The Witcher
,
The Witcher II
,
The Witcher III
,
V-Rally 4
,
Westone
,
Wonder Boy III The Dragon's Trap
,
Wonder Boy In Monster World
,
Wonder Boy The Dragon's Trap
,
Xbox 360