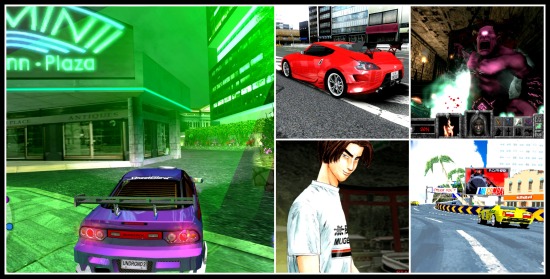 Things have been a little quieter this week, but there are reasons, I promise!
Early last week, I crossed a big-ticket, bucket-list item off my 'want' list – a Steering Wheel for my PC! I settled on the Logitech G920 Driving Force GT because game compatibility is great, and well, its pretty.
Real pretty!
To say I've been happy with my purchase is an understatement. This thing has changed my racing world.
I also received an exciting package in the mail today – my copy of Out Run 2019!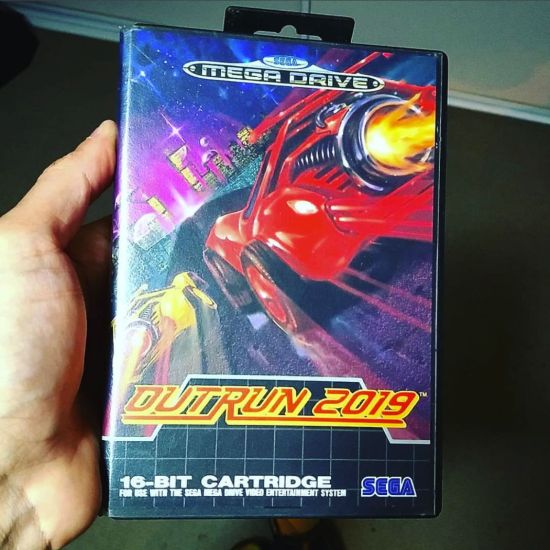 Love this game to the moon and back, and I personally think it's quite the graphical showcase for the Mega Drive. It's not going to smash you over the head with its beauty, but it does a few really cool things with the Mega Drive hardware that I find super fascinating. For example, those sections of track that are in the air and the smooth scrolling are killer, and really set it apart from a lot of other Mega Drive racers. I'll review this one eventually too, but for now, yeah – Out Run 2019 is now in my Mega Drive Library! I'm hoping this PAL copy plays on my NTSC Genesis OK – I know most games are able to be played on both, I'm just hoping Out Run 2019 is one of the 'most'… I've tried Googling it, but have come up pretty empty. I'll let you guys and gals know about it in a future post – I'll give it a crack today and get back to you!
So, how about that Steering Wheel? It's awesome! But first, a bit of news!
---
FAST BEAT LOOP RACER GT DELAYED, BUT YOU CAN PRE-PURCHASE IT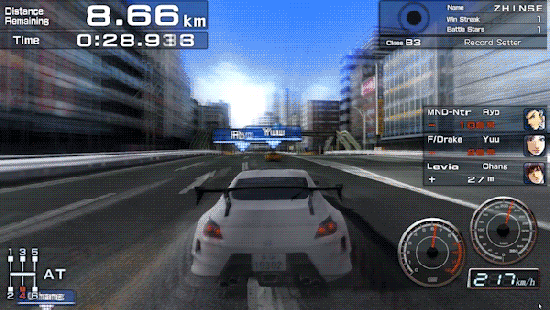 How sad! I was really, really looking forward to playing this one already. I was all set to fire it up on Friday, but UFO Interactive pulled the game at the last-minute. I'm really hoping it's so they can add wheel support into the game, but at the moment, we don't really know why the delay has occurred.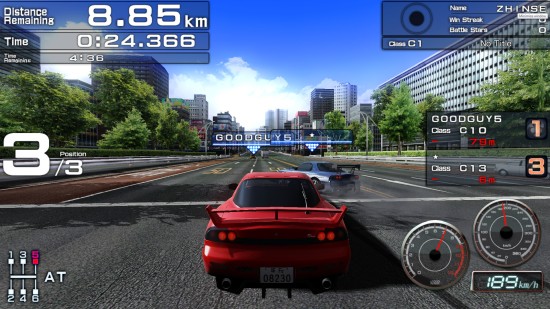 Hold back those tears though, bucko! You can pre-order the game on Humble Bundle for the low, low price of $9.99 US – woo! I don't know why, but I was honestly expecting the game to release for around the $40 USD mark. At $9.99 though? FAST BEAT RACER GT is fucking steal. If you're a Humble Monthly subscriber, you get another dollar off, so it'll work out at just $8.99, or $12.17 AUD.
HERE'S THE LINK TO THE HUMBLE BUNDLE PRE-ORDER – GET ON IT!
APOCRYPH ON TRACK FOR APRIL 27th RELEASE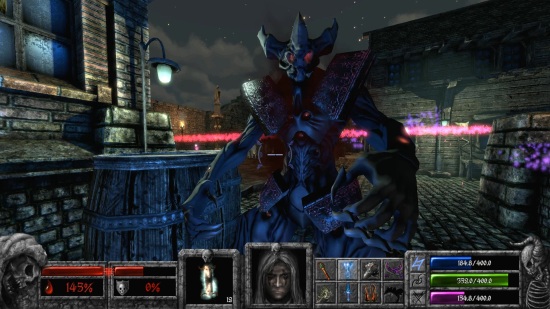 I covered this game a little while back, and found the early demo build rather charming. Which is why I'm pretty pumped that Apocryph is on track to release this week on April 27th.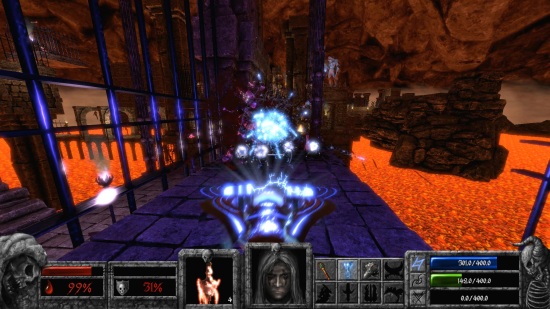 Apocryph is a retro-styled FPS game that pays homage to classics like Hexen, Heretic and more, and it really is a lot of fun. And whilst my impressions of the demo lead me to believe this won't hit the stratospheric heights of awesome like ION MAIDEN and AMID EVIL manage, I'd be very happy to be wrong about that. Apocryph will entertain the Retro FPS fan.
CHECK APOCRYPH OUT ON STEAM HERE!
---
LOGITECH G920 DRIVING FORCE GT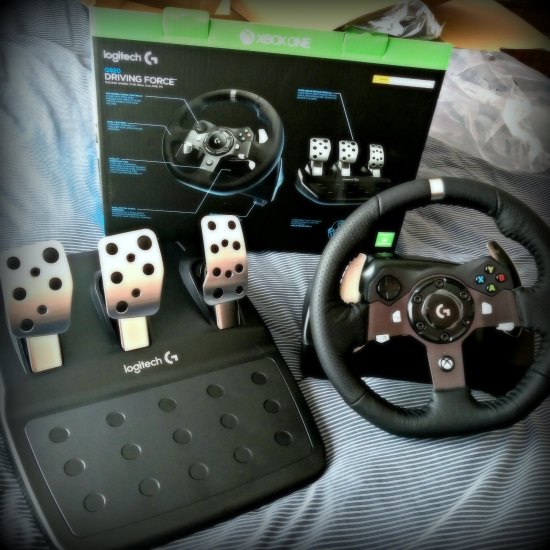 I love this thing so goddamned much. Though, I was a little worried in the beginning. Having to basically re-learn all my games has been a challenge, and the frustration, though completely unavoidable, was definitely a barrier to overcome. But what can you do but power through? Knowing that there is only gratification and sheer joy on the other side made those first few days bearable. And as for that gratification and joy? It came in thick and fast.
Every lap down was a lap that I bettered myself, and after a week, I'm pretty comfortable with my set-up – I can't get enough.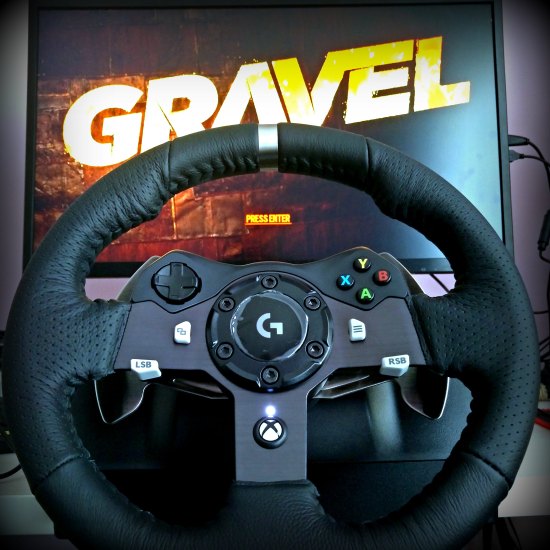 Is a wheel for everybody? Probably not. But if you love your racers like I do, and you'd be up for finding new things in all the racing games you love, then I can only tell you to go for it. Is it technically better than using a game-pad? In most games, not really. You can perform just as well in most arcade racers with a game-pad. What it really does add is a whole lot of immersion, and that's why you plump for a wheel in the first place. The extended range of analogue control is awesome, but it's the force-feedback and wheel that really make the experience worth it.
Here's a few of my highlights from a full week with the Logitech G920 Driving Force GT:
NEED FOR SPEED UNDERGROUND 2 // PC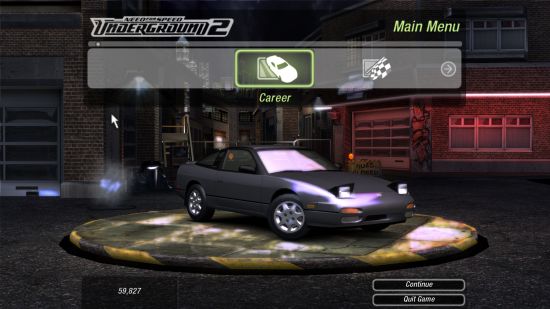 I really wasn't expecting this one to work out of the box, but to my utter delight, it does. And boy, is it FUN!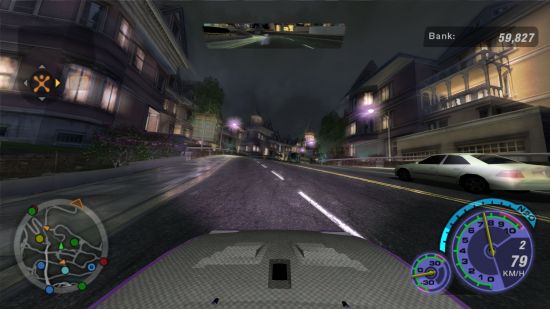 I did have to dial back the steering-wheel range – I found that setting the wheel up for 270 degrees of rotation was the sweet spot for NFSU2 – but other than that small adjustment and re-mapping the controls to my liking, it was easy as pie to get going.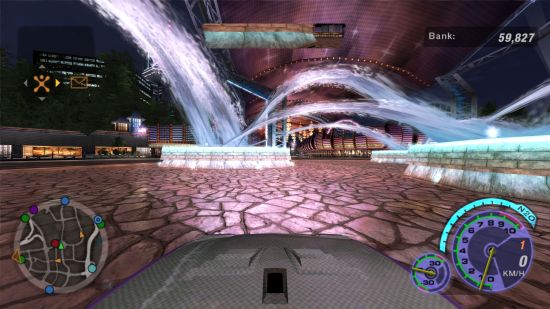 You may be wondering why my NFSU2 looks a little different to yours – I'm using a HD Texture Pack by DragonZool… FIND IT HERE – it's brilliant.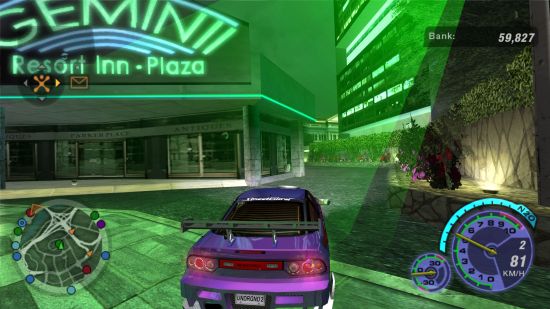 NFSU2 is a funny game for me. On release, I wasn't hot on the open-world stuff – I really liked the structure in the first NFSU, and having to drive to my races wasn't something I was wanting to do. It wasn't until many years later that I made peace with that aspect of the game, and began to really enjoy the down-time between events. Having free reign of the streets with those perfect arcade-y physics is a joy unto itself, and it fast became one of my favourite entries in the whole series.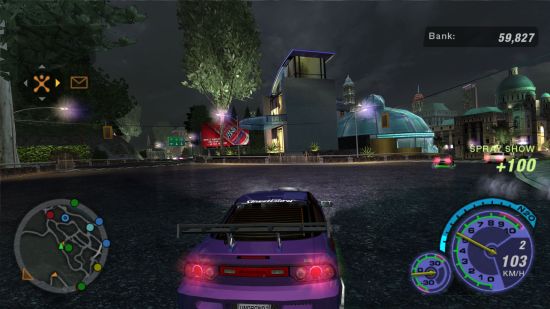 Playing with a Wheel has only strengthened my connection to the game. Thoroughly recommended for any wheel owner!
GRAVEL // PC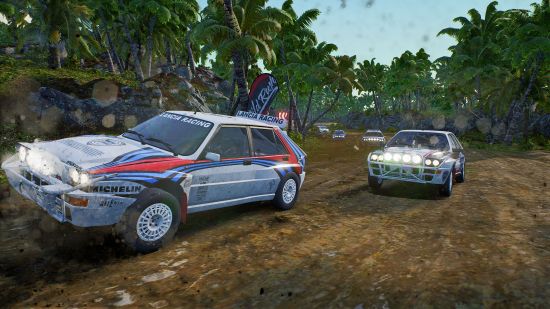 I don't think I'm going to stop banging on about this game until the inevitable (?) sequel. I really love Gravel, and having played it for a week with the Wheel, I'm more in love with it than ever.
You're not missing out much if you play with a game-pad, but I really don't want to undersell just how great the game plays with a wheel. It works nigh-on perfectly out of the box, and my only, only gripe to level at Milestone is that the labels on the various buttons on the thing aren't always accurate in areas like the menu's and UI.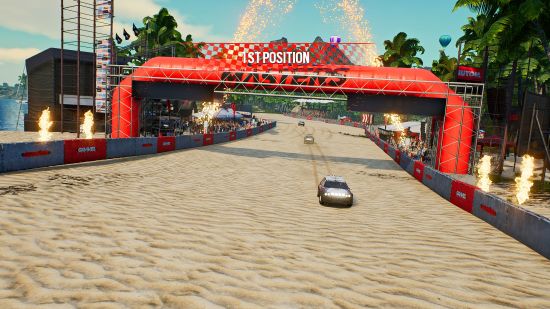 Other than that, Gravel with a wheel is an experience to savour. The force-feedback, for example, is perfect – and the arcade sensibilities of the game begin to make a whole lot more sense in the grander scheme of things. Initially, I thought the surface-level similarities to SEGA Rally 3 were just that. But with a wheel, that SEGA Rally flavour really comes on strong, and it honestly does feel like it's cut from the same bit of cloth, especially when talking the Coastal and Alpine-style tracks.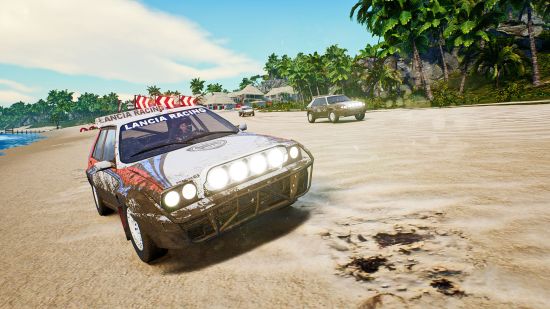 Fantastic fun, and I can't recommend it enough.
EMULATION FAVES // PC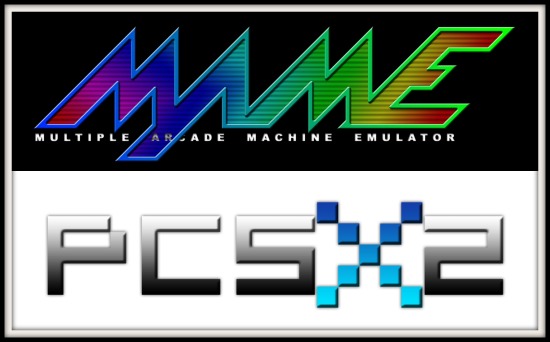 There's a whole post in this, so I'll leave you with some quick highlights of stuff I've been taken by:
RIDGE RACER 2 // Namco System 22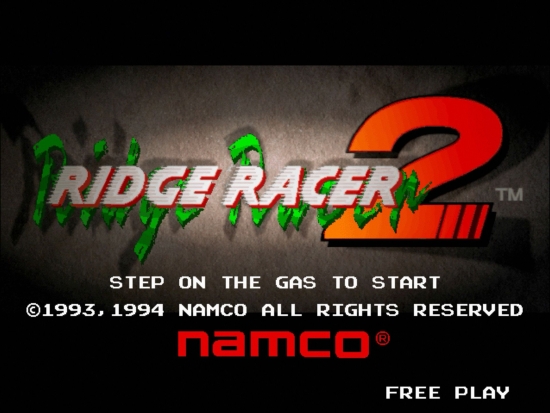 Can you really beat taking on the iconic coastal track with Drive U 2 Dancing blaring away in the background? Not likely. I was a Daytona kid, but as I got a little older, I opened myself up to the the pleasures of the Ridge Racer games. It's all about those drifts, that music and the over-the-top arcade vibes.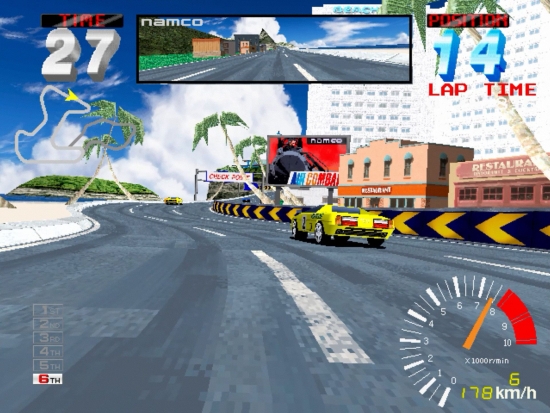 I haven't got the perfect MAME set-up for Ridge Racer 2 yet, but it's still plenty playable. Drifting with a wheel feels bang-on for me right now.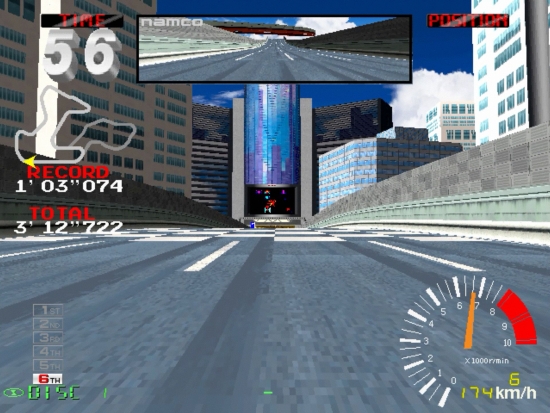 Amazing game, and even better with a wheel. Ace.
INITIAL D: SPECIAL STAGE // PS2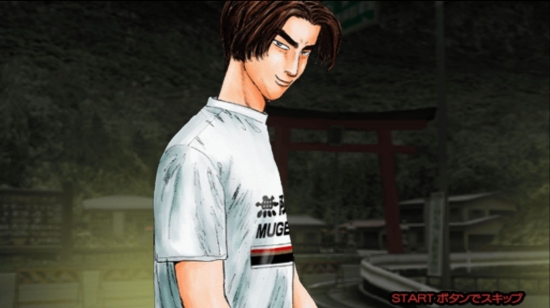 Initial D is one of SEGA's best arcade racing series. It's worked it's magic out of the spotlight, at least in the western world, and all stealth-like , has become the SEGA Racer with the most staying power – and almost exclusively in the arcade space to boot. Besides Daytona USA and Out Run, this is the longest running SEGA Arcade racing series that's still alive and around today.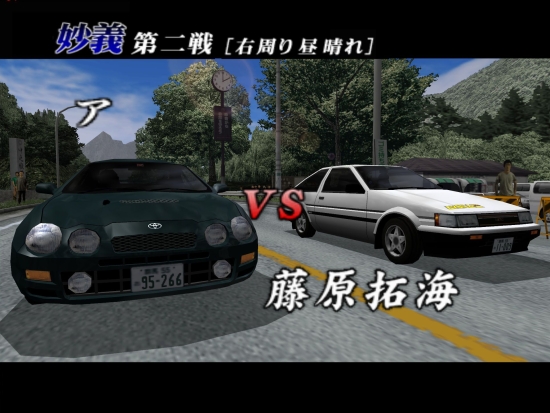 Initial D did eventually come home with games on the Playstation Portable, Playstation 2 and Playstation 3. What sucks though is that each and every one of these never left Japan. I owned the PSP port Initial D: Street Stage for a while there, but was disappointed in the conversion itself. The controls were all over the place. The team who ported the game got the steering sensitivity all wrong, the frame-rate was cut in half and the iconic Eurobeat music truncated to just a verse and a chorus. You just can't do that to all those Eurobeat pearls. Unforgivable.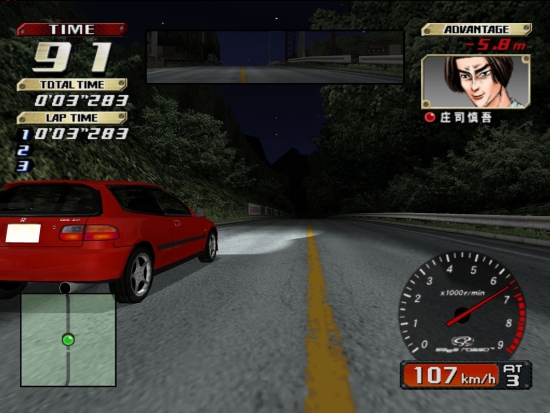 The PS2 Port stands in stark contrast, with longer cuts of each and every track, twice the frames and much better controls. Still a bit touchy, but definitely workable.
With a wheel, though? Initial D FINALLY feels right.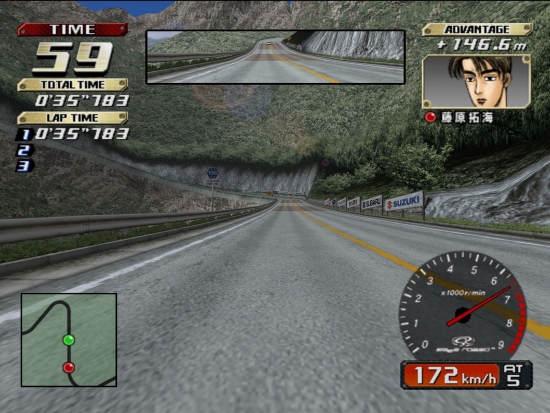 I may not be able to play this on a real PS2, but PCSX2 is the next best thing, and Initial D Special Stage runs almost flawlessly in the emulator. My only real issue with the game is that there is no volume options, and the music is set far too low in the mix. But I know these songs off by heart, and it's not a deal-breaker. Other than that, Initial D: Special Stage is fantastic. Highly recommended.
Also, this cover of Deja Vu is brilliant. Dave Rodgers would be proud.
WANGAN MIDNIGHT // PS2
Here's another game that runs super well in PCSX2. The predominantly arcade exclusive Wangan Midnight games are one's that I've always wanted to dive into, but for one reason or another have always remained just out of reach. I live for the music in the game, for sure, but I've never come across any arcade cabinets, and the PS2 port here wasn't an option for me for the longest time.
But now is the time, and what better way for me to to experience the first entry in the series than with a wheel?
And I love it. Mostly.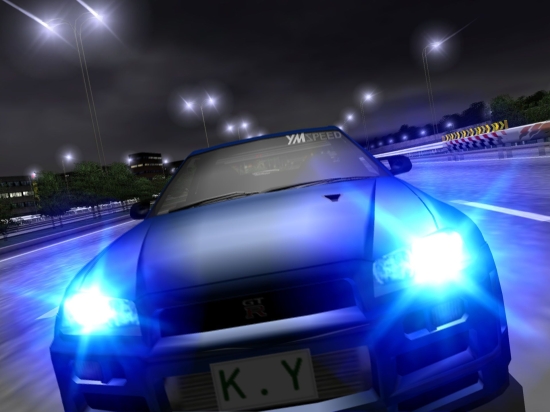 I love the vibe, and I love the controls. The traffic in Wangan Midnight on PS2 is pretty annoying, and it's incredibly difficult to avoid them. The AI is fairly brutal too. But you know what? I don't really care. Chipping away at the story mode is a whole heap of fun, and I'm looking forward to trying out later entries in the series with stuff like TeknoParrot.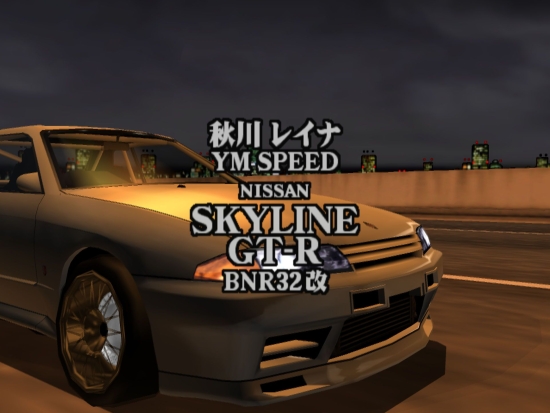 Awesome stuff!
---
SOME LIFE THINGS
On a more personal note, I took to a bit of me-time this past weekend. I am part of the Rotary Club here in my town, and we recently co-ordinated a Farming & Water Expo. Lots of hard work, and many hours of volunteer work, but it went off without a hitch.
Still, I won't lie – I was hanging for it to all be over so I could get back to this site. Before I settled back in though, I went out on an overnight camping trip with my family. Needless to say, it was a sanity break I really needed.
This spot here is called the Snowy Creek Camping Area, and it's about an hour away from my town of Tallangatta. With the weather getting nice and cool in the evenings, it was the perfect opportunity to kick back with some family, beer and a fire.
I relished every bit of the escape, and who doesn't love shit-talking around a camp-fire?
It's still a bit warm during the day here, but the nights are getting colder, and being able to keep my beers cold in the creek was awesome.
Here's some pictures I took!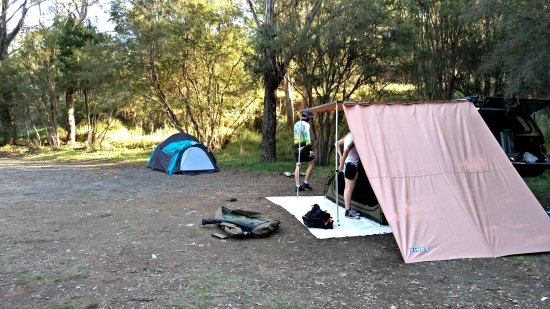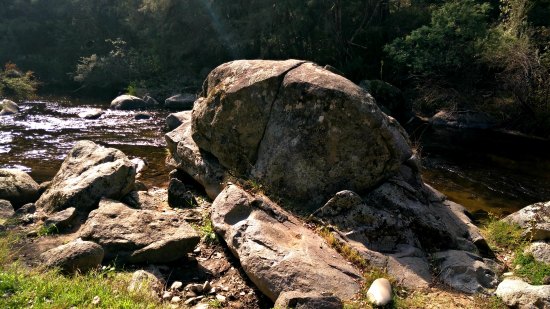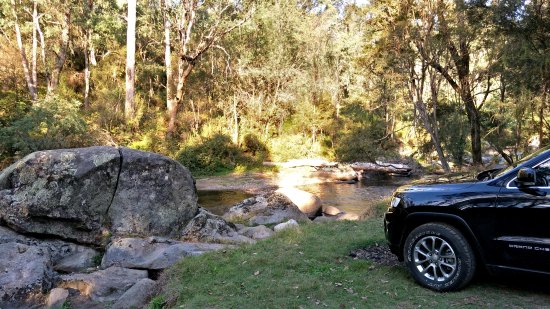 I live in North East Victoria here in Australia – I moved down this way from Sydney a couple of years ago, and it was the best move I've ever made. Leaving the hustle and bustle of the urban sprawl was just what I needed. And to have places like these a mere stones-throw away from home is pretty amazing.
I've gone from working full-time in thankless retail jobs to working part-time, serving the community, hosting a synth music podcast with some Canadian buddies and working on this website. I'm loving life, I love what I do, and I thought you should know ?
---
So that about does it for today. Keep an eye out for that upcoming review or Gravel I've mentioned before, the look at Out Run 2019 I promised and I've even got a pretty special interview in the works too, so stay tuned!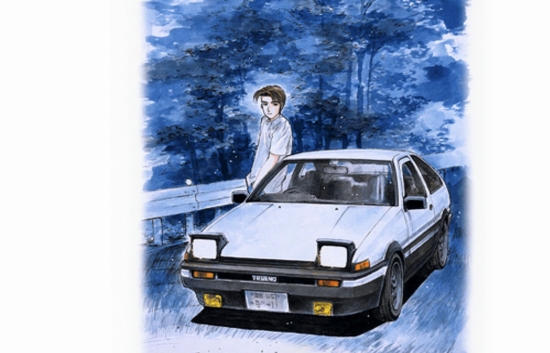 ---
Dig your steering wheel set-up?
Love Out Run 2019?
Have you been camping recently?
Chime in down below and let's talk about ALL THE THINGS!
Posted In:
3D Racing
,
Arcade Ports
,
Arcade Racing
,
Cheap Games
,
Coin-Op Conversions
,
collecting
,
First Person Shooter
,
Gaming Peripherals
,
Genki
,
Hidden Gems
,
Highway Racers
,
Japanese Games
,
Logitech G920 Driving Force GT
,
NEWS
,
Obscure Games
,
Open World Racing
,
PC Gaming
,
Personal
,
Pick Ups
,
Playstation 2
,
Playstation 3
,
Portable Gaming
,
PSP
,
racing games
,
Rally Games
,
Retro
,
Retro FPS
,
retro gaming
,
SEGA
,
sega blue skies
,
SEGA Genesis
,
SEGA Mega Drive
,
SEGA Racing Games
,
Steam
,
Street Racing
,
Unreal Engine
Tags:
16-Bit
,
AE86
,
Apocryph
,
Arcade Racers
,
Arcade Racing
,
Celica GT-4
,
Deja Vu
,
Drive U 2 Dancing
,
EA
,
Electronic Arts
,
Eurobeat
,
FAST BEAT LOOP RACER GT
,
First Person Shooter
,
FPS
,
Gaming Peripherals
,
Gravel
,
Highway Racing
,
Initial D
,
Initial D Extreme Stage
,
Initial D Special Stage
,
Initial D Street Stage
,
Junkers High
,
Lancia Delta HF Integrale
,
Logitech G920 Driving Force GT
,
MAME
,
Milestone
,
Milestone Italy
,
Namco System 22
,
Need For Speed Underground 2
,
NFSU2
,
Night Of Fire
,
Open World Racing
,
Out Run
,
Out Run 2019
,
PC Peripherals
,
PC Ports
,
Rally Games
,
Rally Racing
,
Retro FPS
,
Ridge Racer 2
,
Running In The 90s
,
SAINT-FUN INTERNATIONAL
,
SEGA
,
SEGA Genesis
,
SEGA Mega Drive
,
SEGA Rosso
,
Sony
,
Sony Playstation
,
Space Boy
,
Steam
,
Steam Games
,
Steam Gaming
,
SteamPowered
,
Steering Wheels
,
Street Racing
,
Toyota
,
Trueno
,
Tsuko.G
,
UFO Interactive Games