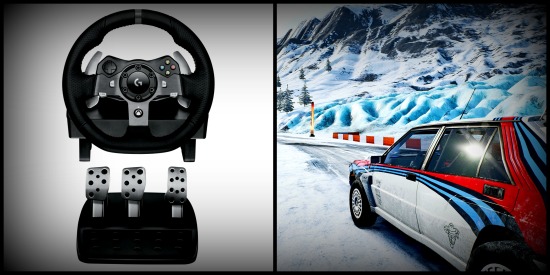 Where hath my integrity gone? I told you in the last post that I try to avoid EB Games on principal. Well, throw that out the window, because I bought a massive bucket-list item from them today. I couldn't help it, honest! The price on the Logitech G920 was pretty damned good, and when I rang the store to see if they had it in stock, they were super nice, so eh, what the hell. But more on that soon.
All I know is I'm going to be playing a lot of rally games over the next couple of weeks.
Starting with…
WAIT!
I almost forgot to mention. FAST BEAT LOOP RACER GT releases on PC via Steam this week. If you love your arcade racers – like I do – mark April 19/20 (depending on your time-zone) on your Calendar. I have.
HERE'S A LINK TO THE STEAM PAGE FOR FAST BEAT LOOP RACER GT!
Do you need the trailer again? I'm happy to oblige!
So, ahem, just a quick post today, and all I know is I'm going to be playing a lot of rally games over the next couple of weeks.
Starting with…
---
GRAVEL – ICE AND FIRE DLC
I still have a review coming, but it's going to have to wait until I get my wheel set-up… I really want to put this bad boy through its paces. On Auto. Fight me. Regardless, the more I play GRAVEL, the more I fall in love with the controls. It's completely, 100% accessible to almost anybody. It feels just right.
Besides keeping the Automatic Transmission turned on, I've turned off all the other assists in the game, and you know what? I'm actually preferring it that way. I've also moved to bonnet/bumper cam, rather than my safe, comfortable third-person behind the car views.
What is even happening to me?
I start playing games with a SEGA Saturn Arcade Racer Joystick, and everything suddenly changes – I now prefer in-car views for most racing games.
I play a bit of DiRT Rally, and *DING* – Assists? Who needs 'em?
My racing world is turning upside-down. But it's kind of cool, I'm really enjoying experiencing all the games I love in a new way.
So, Ice and Fire!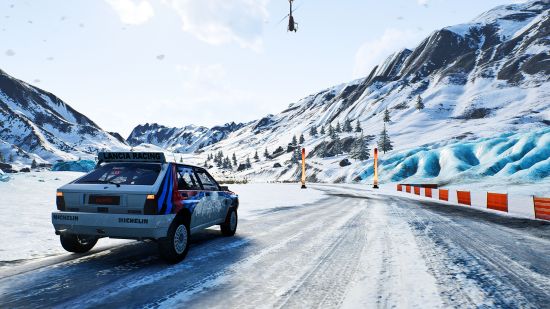 Whilst the events that Ice and Fire adds to the main campaign won't take you long to complete – expect to have cleared it in an hour – the new environment is totally worth the money. Iceland is Iceland, and it's gorgeous. Stunning scenery, killer course design – no complaints on my end. I really resonate with cold climates like that which is featured here, and all I want to do is reach out and touch that blue ice.
There's a nice variety in the events too. Even the inclusion of that one, solitary Smash Up course is OK with me. I think Milestone know that the strengths of the game really aren't showcased all that well in Smash Up races.
I'll talk more about GRAVEL and the Ice and Fire DLC in the upcoming review, but until then?
Love GRAVEL?
Get Ice and Fire. It's short, but oh-so-sweet. The 10 extra tracks are worth the investment for Time Trials and Free Races alone.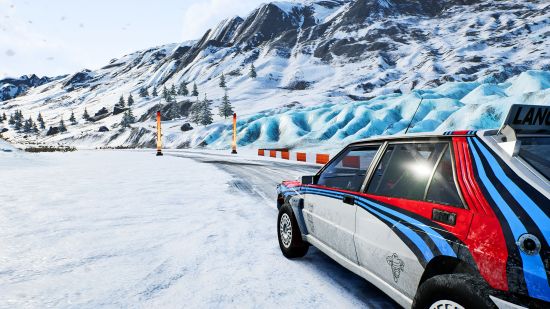 ---
LOGITECH G920 DRIVING FORCE STEERING WHEEL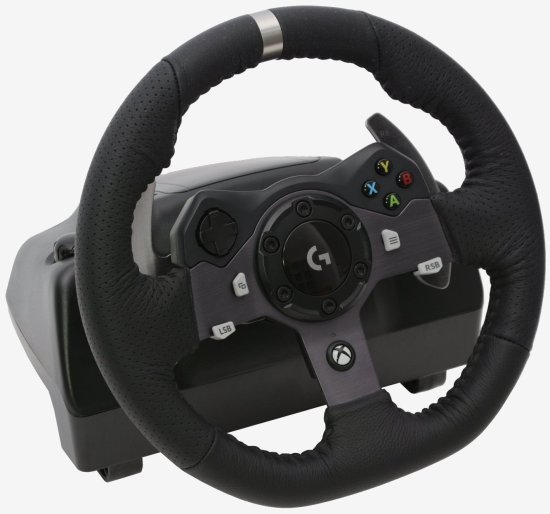 FINALLY. For years, I've wanted a wheel like this.
I've been stuck watching YouTube video after YouTube video, wishing the day away so I can get my hands on this beauty.
The Logitech G920 Driving Force Steering Wheel is compatible with the PC and Xbox One, but since all I've got is a PC now, that's what I'll be using it with.
If I don't shy away from it, I'll take some pics of me grabbing the thing in-store tomorrow.
Be prepared for some Racing Wheel coverage!
---
So that's it. Only a quick post today, but I had to jump on and tell you guys and gals how excited I am to get this thing.
I've done a lot of racing coverage lately, and there'll be more to come. I'm sort of doubling-down on the racing stuff, because that's what you lot seem to be responding to the most, which is fantastic, because it's exactly the kind of content I like covering.
But don't fret – there's other stuff coming too. Like this, perhaps?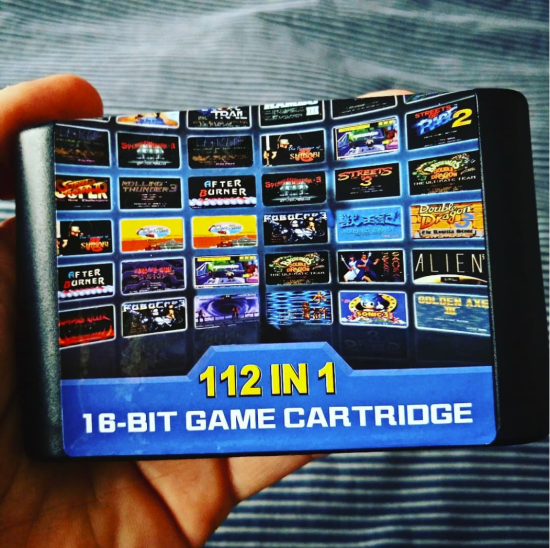 Stay tuned!
Posted In:
3D Racing
,
Arcade Racing
,
Gaming Peripherals
,
Highway Racers
,
PC Gaming
,
Personal
,
Pick Ups
,
racing games
,
Rally Games
,
Site Stuff
,
Steam
,
Uncategorized
Tags:
Arcade Rally Game
,
Blog
,
Blogging
,
DLC
,
Gamers
,
gaming
,
Gaming Purchases
,
Gravel
,
Gravel Ice and Fire DLC
,
Milestone
,
Milestone Italy
,
PC Gaming
,
Peripherals
,
Personal Blog
,
Rally Driving
,
Rally Games
,
Rally Racing
,
Site Stuff