GET FAST BEAT LOOP RACER GT ON STEAM HERE.
If there were any game that I was most looking forward to all year, its most definitely UFO Interactive and Saint-Fun's FAST BEAT LOOP RACER GT for the PC.
News of its arrival a few months back quite literally came out of nowhere. Arcade Racer's such as LOOP RACER GT seeing release are a rarity these days. And on PC? Crazy talk! But I knew it would be a day one purchase for me.
I haven't played a whole lot of the Wangan Midnight series, which is LOOP RACER GT's closest point of comparison, but what I have played (on the PS2), I really, really loved. LOOP RACER GT is a port of an obscure Chinese arcade racing game that some may call a Wangan Midnight clone, but I think it's more than just a clone. It's definitely in the same pocket, though. On the same side of the leg, even.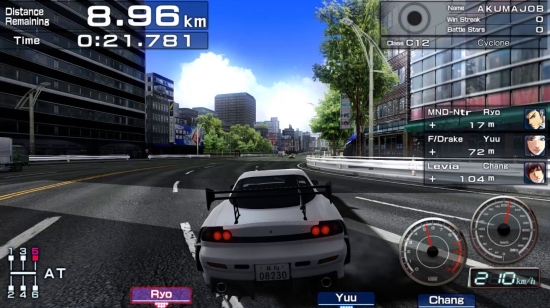 So blah, blah, blah, dead genre's given a new lease of life etc… etc…
The release of FAST BEAT LOOP RACER GT – on PC, no less – is absolutely worth celebrating. And there's a fantastic game in here…
… it's just a shame that the quality of the actual port is, upon release, so far below average.
---
JUMPING THROUGH HOOPS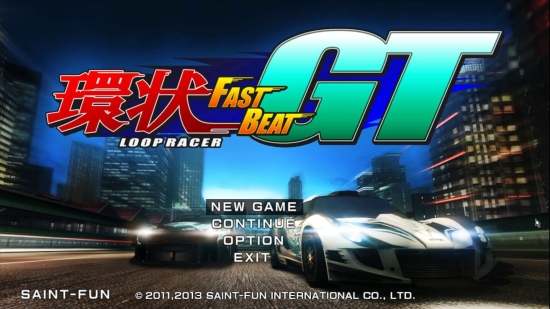 I fired up LOOP RACER GT this morning just before work. I had about 10 mins to go before I had to leave, so I thought I'd give it a quick crack.
It didn't work.
To get to some gameplay, I had to
Start the game in Steam Big Picture mode. Booting it from my library didn't work.
Change the refresh rate of my monitor from 165Hz to 60Hz – the game logic in LOOP RACER GT is tied to the frame-rate. This I can understand, kind of. The game was released in the Arcades in 2011, so this crutch kinda makes sense. Most arcade games are the same – try playing around with the Initial D games in stuff like Teknoparrot, and you'll find you have to do the same thing.
Once all this was done, I found that the full-screen toggle in the video menu doesn't work. Whether you've got Windowed or Fullscreen enabled, the game won't fill your entire screen. I had to start-up Borderless Gaming to get the thing fill all that real estate.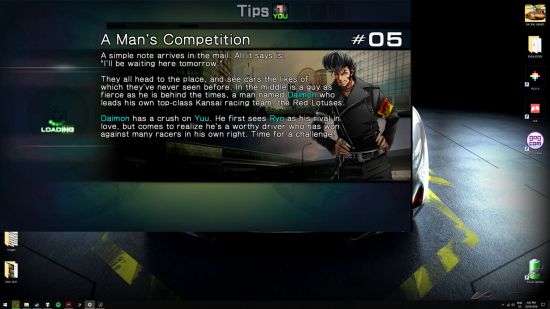 Ugggh.
On another dour note, the game tops out at 1080p. Which is nice for owners of 1080p screens, but on my 1440p monitor? Not ideal.
However, I was willing to bend for the experience I'd been hanging out for, and once I got it playable, the fun started.
---
FAST BEAT WANGAN MIDNIGHT XTREME RACER HIGHWAY MAXIMUM BATTLE TUNE ZERO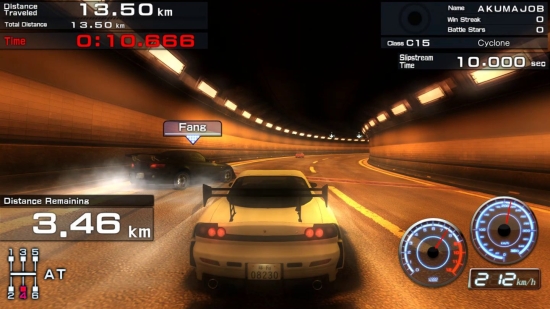 If you've ever played a Highway Racer, you'll be right at home here. LOOP RACER GT is much closer to the Wangan Midnight games than it is to the mainline Shutokou Battle/Tokyo Xtreme Racer series, but either way, it's comfortable.
There's only a handful of cars here, maybe a dozen or so, so it doesn't have the roster of something like TXR. Still, they all look great, and control pretty well.
LOOP RACER GT is like Wangan Midnight in the way that the game plays out. You'll be either working your way through the story races or running highways as a lone wolf whilst being challenged by rivals along the way. Kinda. You're following the Story, taking part as almost a ghost. The characters rarely even acknowledge your existence. You're along for the ride, and you've gotta win every race, but you're rarely ever referenced in the game.
So far, so Wangan.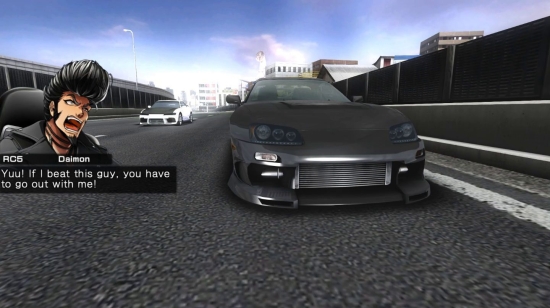 There are a number of Chapters in the Story Mode to work through, with 6-odd races in each. You'll get a bit of story exposition, and then it's up to you to slay the race. There's also a Mileage Mode, which tasks you with making it from one end of a city to the other with a tonne of battles along the way. Both modes are great fun, but I'd be lying if I didn't say that they're without their frustrations.
The AI of the rivals you'll be racing are nigh-on super-human. They keep up with you every step of the damned way, and at almost scripted intervals, will try to overtake you. I found the best way to stop them from blazing ahead was to stay in front of the leader for as long as humanly possible, then when they go to overtake, just keep on ramming into them until they fall back in line.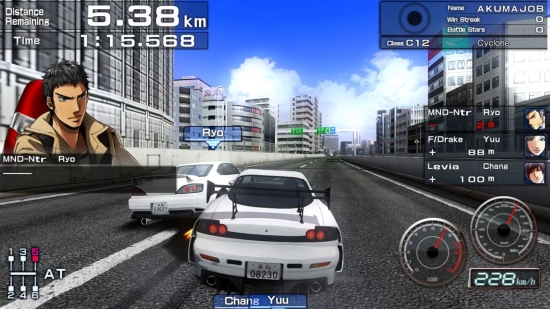 Once you're in front, you're going to need to Slipstream off the highway traffic drones to stay ahead – tail a vehicle for a few seconds and you'll enter a boost mode. Ideally, you'll want to be in an almost perpetual state of boost for the entire race. It's the only way to keep your lead. You'll learn rather quickly that if you don't Slipstream-Boost-Slipstream-Boost, Rival racer's will make short work of you.
Win races and you'll earn XP. Earn enough XP and you'll earn a point to spend on your overall stats. You can add a point to either your Horsepower, Handling or Aerodynamics, where your Horsepower is your speed, your Handling is, well, handling and your Aerodynamics is your Slipstream ability. As far as I can tell anyways. You're free to re-distribute your available points at any time before any race, which is a really nice touch.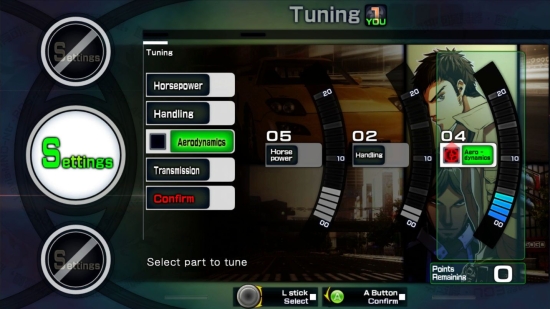 In addition to the Story and Mileage Modes, there's a Time Trial option. Sadly, from the tracks I've played, they're not a whole lot of fun to TT. The tracks are fun to race rivals on, for sure, but not nearly as entertaining taking them on with only a clock for company – there's just too many straights and not enough corners to make it a worthwhile thing. Later courses may reveal themselves to be a lot more challenging, but two hours into the game, they're still rather tame.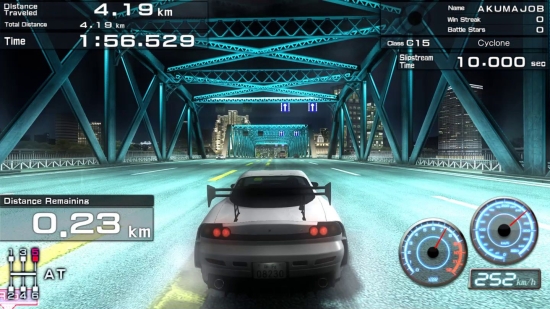 There's also multi-player, if that's your thing. It's definitely not mine, so I can't help you there. In a full review in the future, I'll be covering this aspect (likely with some help), but for now, know that it's there, and I have it on good authority that it works.
---
ARCADE-PERFECT BLISS – ALMOST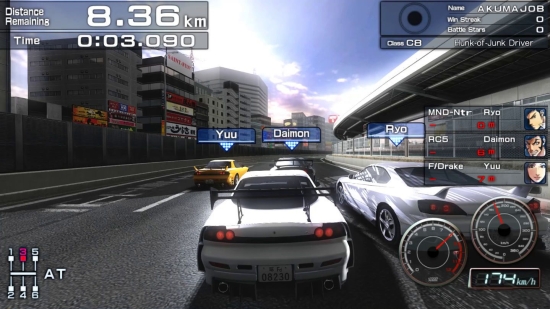 The controls are tight and responsive, reminding me a lot of the SEGA Initial D games. Not a bad thing at all, truth be told – I'm rather fond of that series.
It really sucks to be the bearer of bad news though. UFO Interactive and Saint-Fun haven't done the best job in translating the controls to a gamepad. At all.
It's almost as if the sensitivity is tuned for a wheel and not at all tuned for an analogue stick. Which would be fine, except racing wheels aren't officially supported. I tried my Logitech G920 Driving Force GT with the game and the dead-zone is HUGE. No amount of tinkering on my end outside of the game could get this combo working in any real playable way. It technically works, but it's not pleasant.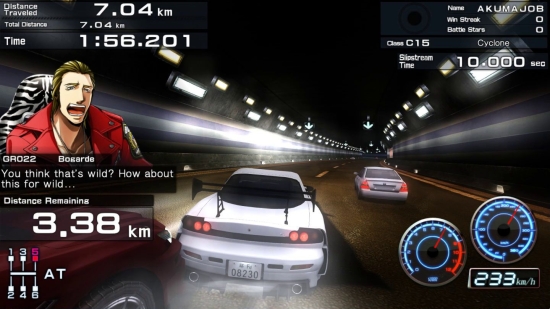 Playing with a controller is much, much better, but still way too touchy. I'm really hoping that this gets patched, because I find the ridiculously light touch you need to have to play the game a real buzz kill. Again, it's not unplayable by any stretch of the imagination, but it's not ideal either.
You know what it feels like?
It feels like your playing the game through an emulator. Where you know the controls are just a tad off, but you persist anyways because the game is fun. But where in something like MAME or Teknoparrot you can adjust your sensitivity to your liking and eventually end up with a completely workable solution, you can't in LOOP RACER GT. I might try creating a profile in DS4Windows (a third-party controller solution for a Sony Dual Shock 4 pad) and see how that goes, but out of the box, it's really touchy.
---
THE CONCRETE JUNGLE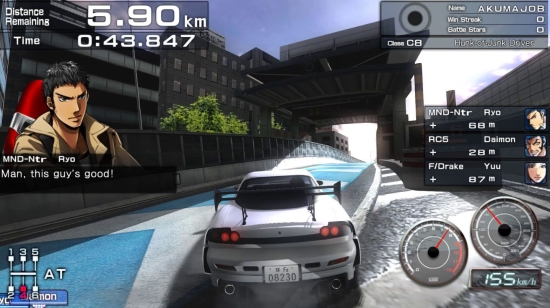 LOOP RACER GT definitely looks the part, in that 2011, arcade perfect kind of way. The game looks every bit of its 7 years of age, and maybe a little older besides, but bright, bold colours and smooth textures make cruising these particular highways a great experience.
If you want any sort of Anti-Aliasing though, you'll need to force it through the NVIDIA Control Panel or AMD equivalent. In fact, barring the broken Windowed or Fullscreen options and a resolution choice (which, again, tops out at 1080p) there are absolutely no other graphics options to play around with. I'm fine with it, mostly, but it's a shame we've got such little control over our display options.
Or any options, really.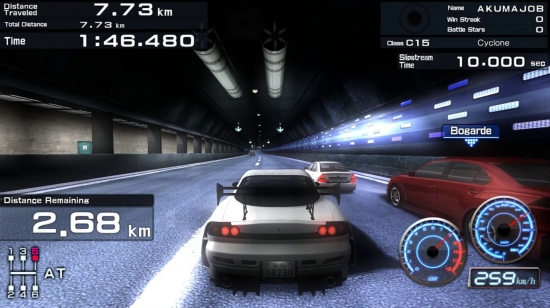 Sound is another point of contention. The soundtrack is amazing, and deserves its place in the mix, which is up front and centre. Sound effects are barely there though, to the point where I actually think there's some major issues going on here under the hood.
You can hear the engine a bit before a race, and then there's nothing. In fact, the only sound effects I've personally noticed in-race are some (buggy) collision sounds for when you take on the traffic drones, your slipstream effect and some scraping effects that play when you're tussling with an AI rival. Other than that, there's no engine notes, no screeching of the tires when you're drifting, nothing.
I usually place my effects down in the mix, but this is ridiculous. If there are indeed more effects here, then I can't hear them. Their either so low as to be inaudible, or they're buggy and don't register most of the time, as I'm more inclined to believe.
UPDATE: These sound issues seems to have been fixed in a recent patch – I can now hear things. YAY!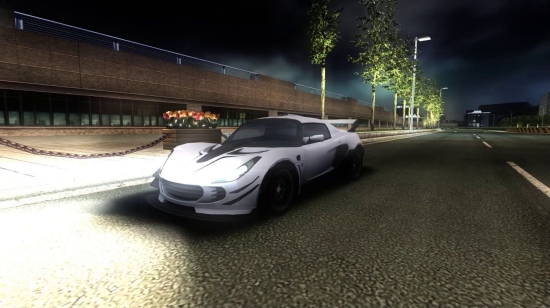 And no, there aren't any sound options to toggle. This makes me really sad.
---
THE $9.99 USD FACTOR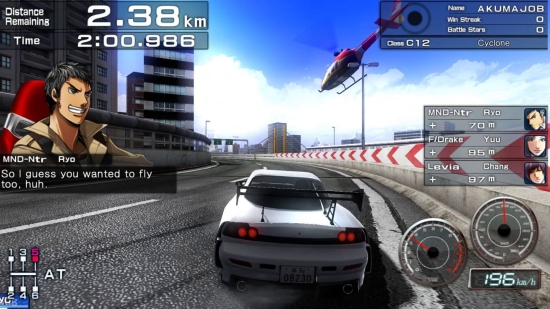 And this is what it really comes down to. There's a really fun arcade racer buried in the quagmire of a completely shite port, and I'd be more upset about the whole thing if the game weren't such a steal. I fully braced myself for a price point around the $49.99 USD mark, but when UFO Interactive offered up pre-orders for a mere $9.99? Crazy.
The game underneath it all is absolutely worth that, and more. It's just an absolute shame that nearly every shitty porting sin PC games in the past have been subject to has been committed here.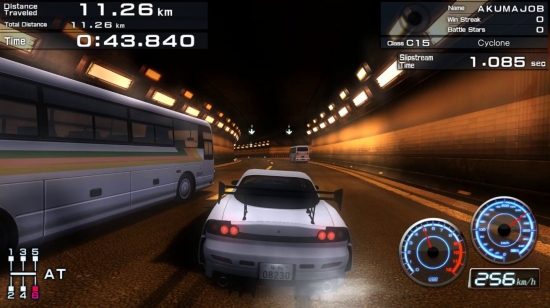 Buy it now, and ignore the myriad launch issues, and you'll likely enjoy yourself. I'm having an absolute blast with the game. I love it – I really do. We need more games like FAST BEAT LOOP RACER GT everywhere.
I'm just hoping that Saint-Fun take all these issues to heart and gives the game the polish it so desperately needs and deserves – what could have been a perfect opportunity to bring back a very particular brand of arcade racing has instead been squandered by issues that will have people up in arms if they're not addressed some time in the very near future.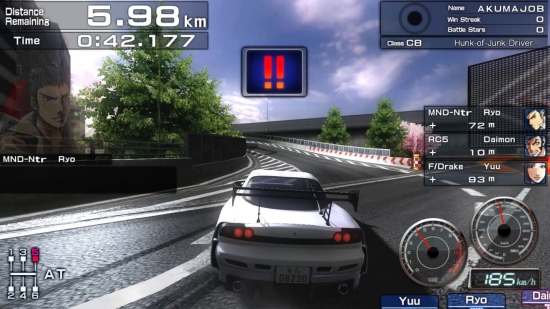 I'm almost tempted to recommend FAST BEAT LOOP RACER GT to everybody just to show support for a genre that has remained dormant for far too long. So are these issues mitigated by the low $9.99 USD price? For me, yes. I love the vibe, I love the all-in, balls-deep arcade gameplay. I'm just hoping that FAST BEAT LOOP RACER GT gets the TLC it deserves.
---
I know I can look past these issues – for now – but can you? Let me know down in the comments below!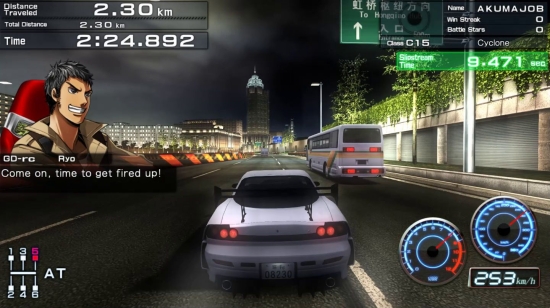 ---
Posted In:
3D Racing
,
Arcade Ports
,
Arcade Racing
,
Cheap Games
,
First Impressions
,
Highway Racers
,
PC Gaming
,
preview
,
racing games
,
Steam
,
Street Racing
Tags:
Arcade Conversion
,
arcade games
,
Arcade Racer
,
Arcade Racing
,
cars
,
coin-op
,
coin-op port
,
driving
,
FAST BEAT LOOP RACER GT
,
Genki
,
Hidden Gems
,
Highway Racing Games
,
Initial D
,
Maximum Tune
,
Opinion
,
PC Gaming
,
PC Ports
,
racing
,
Racing Hidden Gems
,
SAINT-FUN INTERNATIONAL
,
SEGA Initial D
,
Shutokou
,
Shutokou Battle
,
Steam
,
SteamPowered
,
Street Racing Games
,
Tokyo Highway Battle
,
Tokyo Highway Challenge
,
Tokyo Xtreme Racer
,
Tuner Games
,
UFO Interactive Games
,
Wangan Midnight