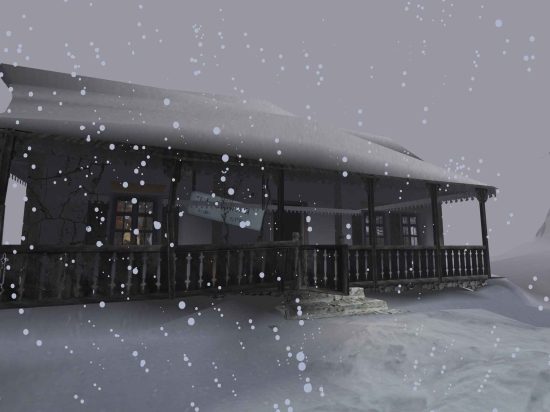 The past 48 hours have been a very, very exciting few for the SEGA Dreamcast faithful.
It's a day for the history books. At least a day for my history books.
Why?
Because an early build of a title thought to be lost to the sands of time, Agartha, is out and ready to be played by ALL.
Quite the find by a mister Laurent.C!!!
And in the spirit of cool free shit, I'm linking something you should really download through Steam before it's gone.
C&D, Disney = Evil and all that. Want to know what it is?
Keep reading.
The title spoiled the whole thing.
---
AGARTHA for DREAMCAST – E3 2K BUILD FOUND and RELEASED FOR ALL.
You know I love my Dreamcast – it's second only to the mighty SEGA Saturn. I lived and breathed the system, poring over my Dreamcast magazines cover-to-cover, revelling in the minutia. And though my memory isn't what it used to be, I can still remember reading about all the games that never saw the light of day.
I still wonder how CastleVania Resurrection might have turned out.
Worlds Scariest Police Chases looked terrible, but I still wanted it.
Agartha…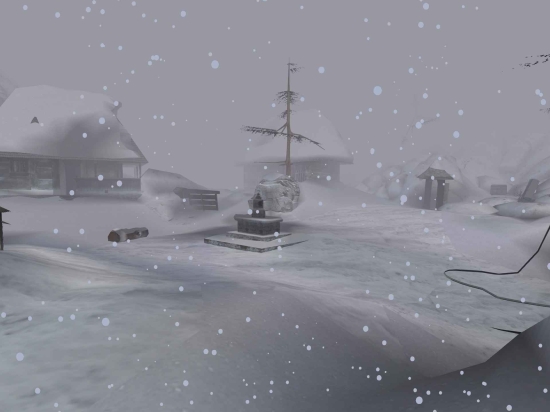 Agartha – from French studio No Cliche – was one game that I was really, really looking forward to. A survival horror-ish game set in Romania (<3), Agartha always looked rather promising. Having developed the super-quirky Toy Commander and the less impressive Toy Racer, No Cliche had a decent track record with the Dreamcast.
It would have been pretty killer to see them flex their muscles in the horror genre.
It wasn't to be. Sadly, Agartha was cancelled.
Dreamcast, dead, yada-yada-yada. No Cliche itself shuttered its doors soon after and disappeared into the ether – taking Agartha with it.
And for the longest time, the only evidence that Agartha once breathed the life were the screenshots Dreamcast fans – like yours truly – had burned into their retinas.
Late 2017 changed all that. Dreamcast collector and archivist Laurent.C released a video of an E3 2000 build of the game, fully playable on the Dreamcast.
Fast-forward to now, and the same Agartha build has been released to all, for free!
What was it about? Here's some official spiel I found over at Unseen64:
"During the winter of 1929 in a Romanian village that was partially destroyed by a landslide that occurred during a mysterious earthquake, a subterranean city exists called Agartha. This is where evil is being kept prisoner and is desperate to escape. Kirk the human hero will encounter a series of characters from villages, the living dead, fanatics from an evil sect, monsters, demons, solider monks, priests, archangels and the Sentinel who is the ultimate personification of evil. As Kirk you can decide to save as many innocent people as possible or to trigger the arrival of chaos on earth. As Kirk's morals waver between good and evil, this ambiguity changes the aims of the adventure and the narration of the story."
I'm glad we've established that bit of context, as there is none in the build. And it's worth bearing in mind that this build of Agartha is not much more than a proof of concept. You walk a bit, see some things, glitch the fuck out and that's about your lot.
It may not be too exciting for the layman, but for me, this is truly cause for celebration. All the curiosity and wonder I've held for Agartha over the years finds some release. I know the screenshots well, but actually being able to take my own – well, that's something else entirely!
As soon as I stumbled across the news, I got right onto burning a CDR and gave it a spin on my trusty Dreamcast. I wasn't able to set-up my Framemeister today, so these screens are taken with my mobile phone aimed at a CRT monitor. Still, this game looks really, really nice on the Dreamcast.
WARNING: Scan-line porn – avert your eyes!
Or don't.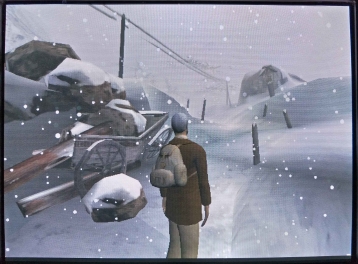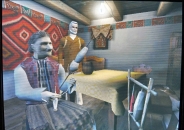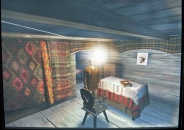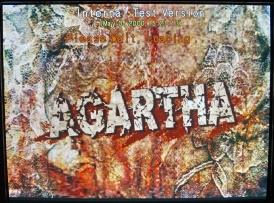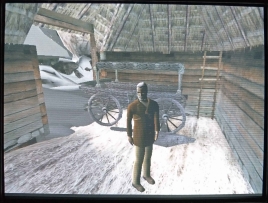 As you can see, the game was shaping up nicely. It doesn't run the best – frame-rates fluctuate from anywhere between 15fps to 60fps, depending on the complexity of the scene – but unlocked frame-rates in dev builds are to be expected.
And I've gotta say, I'm walking away impressed. It's nice just walking around, soaking in the scenery – even taking the super-heavy tank controls (R-Trigger to move forward, pivot with the analogue stick) into consideration, it's a good ride. The environments are beautiful, and the atmosphere is as dense as can be.
I think it's worth mentioning that the build does include a debug menu – whether this is something that can be utilised in the future to build an actual game around Agartha or not remains to be seen, but can you just imagine it?
I gave the build a quick spin in NullDC too, and I'm happy to report that it works perfectly fine, with faster loading times to boot. You may get the odd crash though: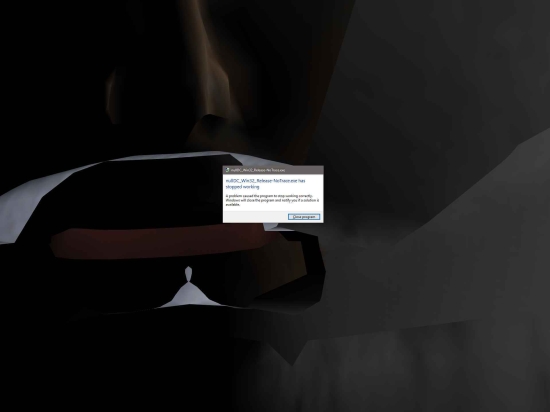 Inside TOTALLY NOT SEAN CONNERY'S face. Don't ask.
Even if you've got a Dreamcast, it's still worth trying Agartha out in something like NullDC – it looks reeeeeeeeeeeeal nice in high-res: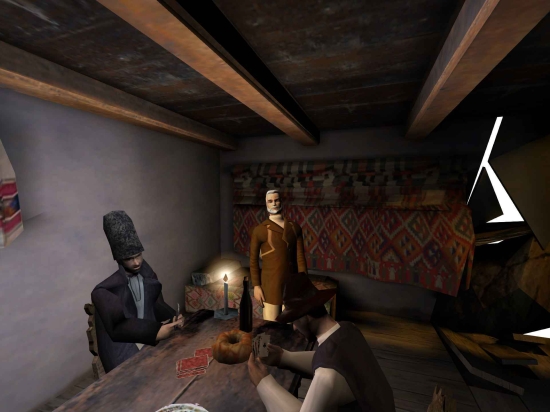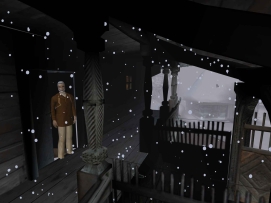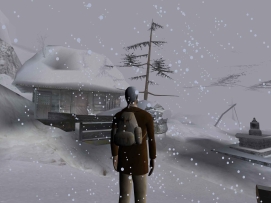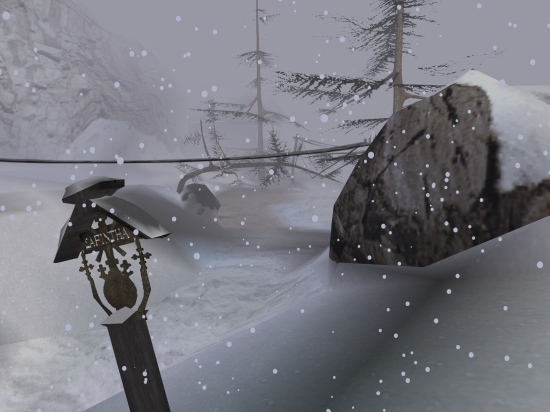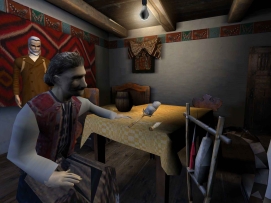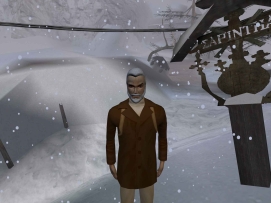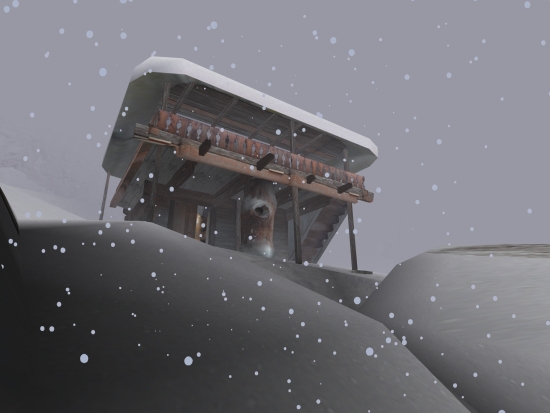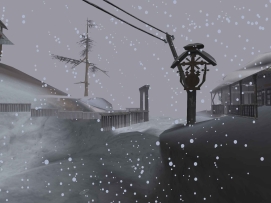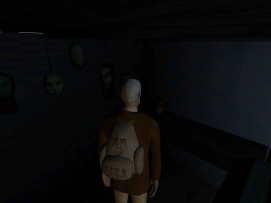 Whether the game would have turned out good or not is kinda beside the point here – Agartha is absolutely worth the CDR (or 10) you'll burn just to experience this significant part of Dreamcast history.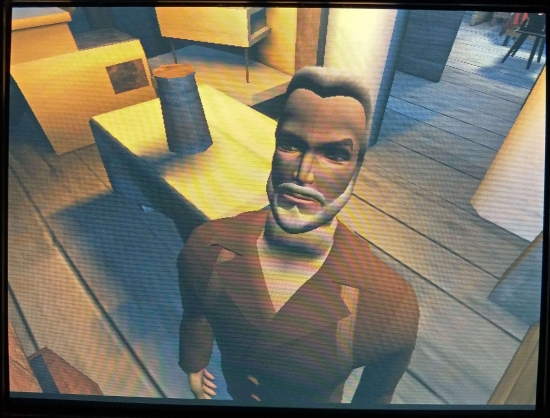 Still TOTALLY NOT SEAN CONNERY.
CLICK ME – GET AGARTHA HERE!!!!
Sources:
Dreamcast Junkyard
Retro Core:
---
BLADE RUNNER 9732 – Get it before… Too Late – It's Gone.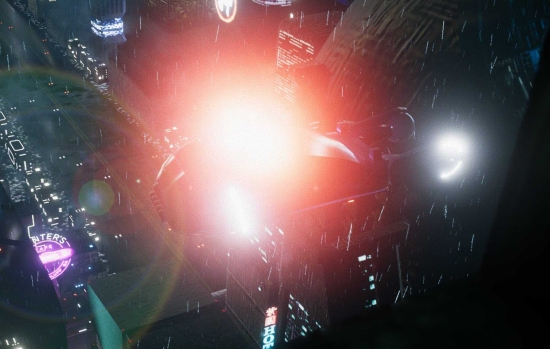 I am quite partial to Cyberpunk – and that's putting it rather mildly. I adore classic 80s/90s Cyberpunk – Johnny Mnemonic, Lawnmower Man, Strange Days, Video Drome – I love it all. And I'm particularly taken by Blade Runner's noir-y take on the genre. It's my favourite film – tied with Bram Stoker's DRACULA.
Blade Runner's perfect blend of visuals, sound, music and story just can't be beat. 2049 was pretty fantastic too.
But YOU, dear reader.
Are you into it as much as I am?
If you answered YES, then do yourself a favour and download the free Blade Runner 9732 on Steam, before the inevitable Disney take-down.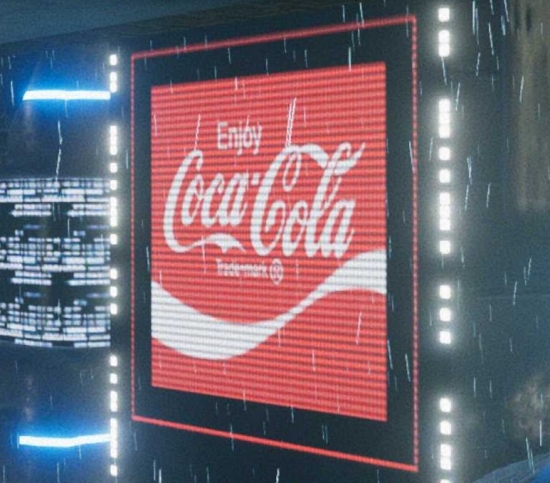 This isn't a game, as such. Think of it as a micro-walking simulator.
Your destination?
Rick Deckard's Apartment.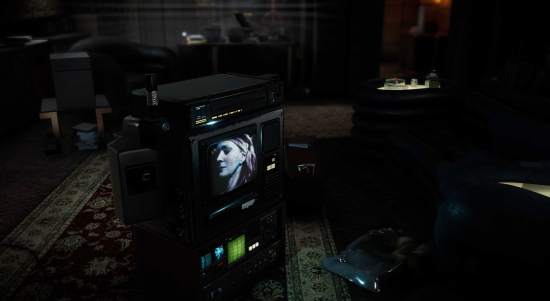 Yes, you can use it.
There's basically no game here. You make your way up to the front door, walk around a bit and not a whole lot more. But I'm telling ya'll.
It's so worth it.
The attention to detail is magnificent.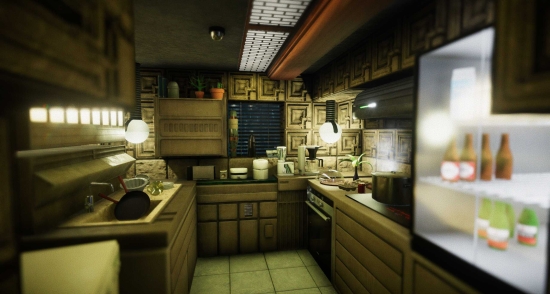 This is pure role-play fantasy. I am Rick Deckard.
At least for a bit.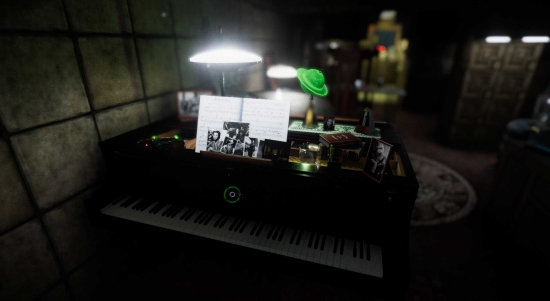 I love these kinds of experiences. Deckard's iconic apartment in the film is one of my favourite sets in cinema history. It looks like a real place – you can almost smell the pot boiling.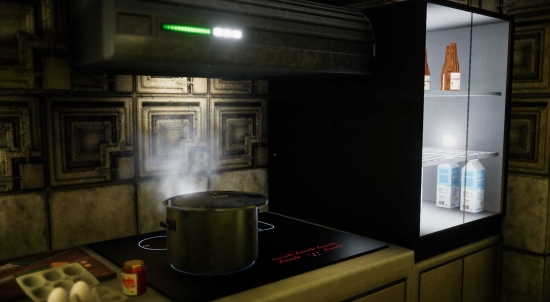 Now, we can go through his things ourselves! #notsnooping
Sorry.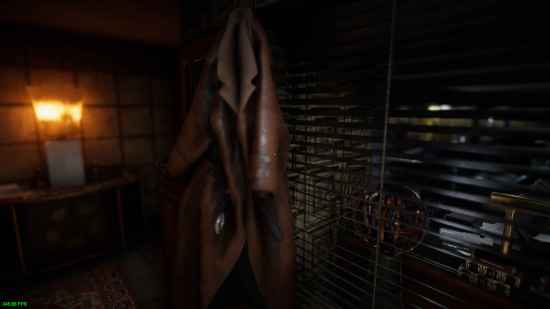 Blade Runner 9732 isn't perfect. I would have loved more things to grab, touch, open and go through. I'd also have loved for more of the Vangelis score to have made an appearance. But what's here is enough, and it's gorgeous.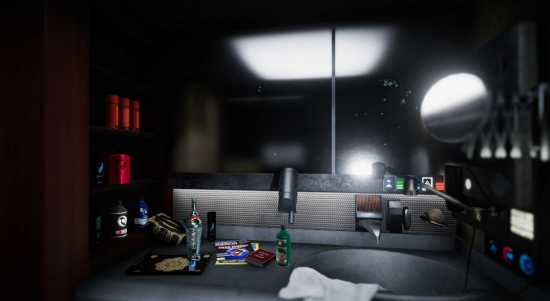 Got a VR headset? Blade Runner 9732 is happy to oblige. I made do with a monitor, and it was good enough.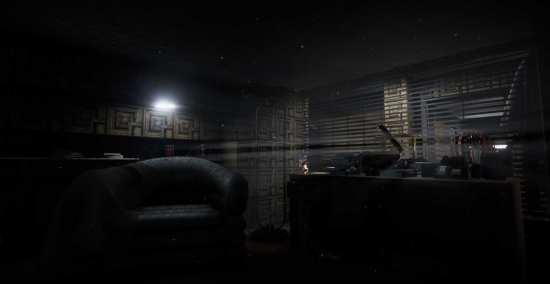 If you're a fan of the films, then this is something you shouldn't really pass up. It's totally worth it just for the moment you walk out onto the balcony for the first time and Blade Runner Blues kicks in.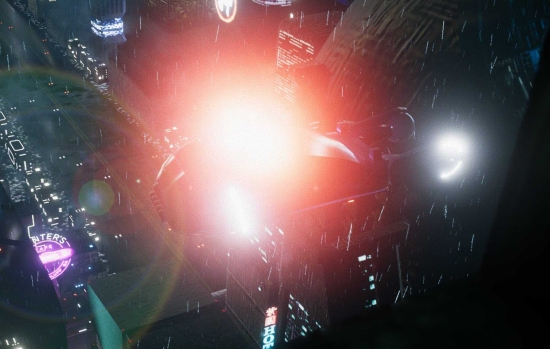 Get it while it's hot. Too late, it's gone.
---
I'm thinking about looking into more Dreamcast releases of games long thought lost for tomorrow's post, is that something you guys/gals would be interested in? I'll post my thoughts on them, with all the linkage I can so you can try them out for yourselves.
Until then though, these will have to do.
Catch you all tomorrow!
Posted In:
Blade Runner
Tags:
,
2049
,
Agartha
,
Blade Runner
,
Blade Runner 2049
,
Blog
,
Blogging
,
Blues
,
Cancelled Games
,
cyberpunk
,
Demo Build
,
Development
,
Download
,
Dreamcast
,
Free
,
future
,
gamer
,
Games
,
gaming
,
Horror
,
Indie
,
No Cliche
,
Noir
,
PC
,
Preservation
,
Prototype
,
Retro
,
Rick Deckard
,
SEGA
,
Steam
,
Survival Horror
,
tech
,
Video Games