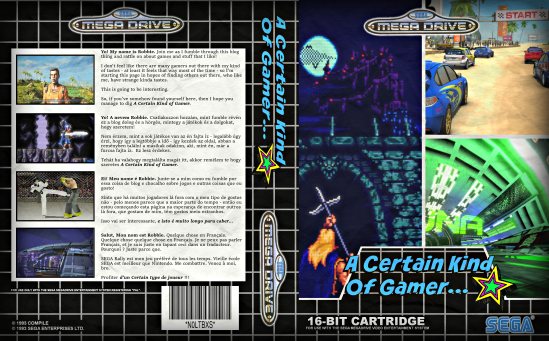 So here I am!
Sup' all – my name is Robbie! I'm a Gamer of a certain vintage – 35 and proud of it! Sort of. Okay, it's fine.
It's all fine.
I'll get straight to the point now, before I type a million words about myself.
Things I like (and funnily enough, things I'll be covering) are as follows:
ARCADE RACERS: SEGA, NAMCO, 8/16-bit Raster-style, 32-bit Saturn/PSX, PS2/Xbox-era – I love them all.
RETRO STUFF: I started gaming on a VIC-20, and grew up with SEGA, so expect to see my content geared toward this stuff. Nintendo is cool and all, and has played host to some of my favourite games of all-time, but there's so much Nintendo on the internet, I'd rather shine my spotlight on areas of gaming I feel are sorely under-represented. That, and I liek wot I like.
NEW GAMES – OLD PLATFORMS: There's a shit-tonne of these released or in the works today. I've backed some new Mega Drive games on Kickstarter. I've played some new releases for the Commodore 64, the Dreamcast and a bunch more. Expect some of this.
OLD-STYLE GAMES – NEW PLATFORMS: There's a lot of these too! Drift Stage, BallisticNG, DUST, STRAFE and – shudder – Vaccine. These are games that look back to the good-old days for inspiration, but are new-ish, and available on modern hardware. Forgotten or out-of-vogue genres brought back to life – I live for this stuff!
EMULATION: I'm a bit of a collector. And as comes with the territory, I've got a large-ish collection of retro games and retro systems. Even so, I can't pass up some sectors of the Emulation scene. There's just too much good stuff going on. From ROM Hacks and Colour Hacks, to strides in Emulation and the march toward preservation for the less popular systems – I'll be looking into a lot of these. And occasionally, how I actually get this stuff running, too!
RANDOM STUFF: From the part programs like TeknoParrot play in bringing games home to play for the first time ever, to the (surprising) amount of older licensed games that are actually pretty great. There's just so much stuff out there that I want to cover. Hooray for you!!! Maybe…
And, that's about it! I really hope A Certain Kind of Gamer sounds interesting to you, the reader. And while I've got the strangest feeling that I'll be typing for myself for a fair while, maybe – just maybe – if I take this bull by the horns and stick with it, I'll be able to grow this into a thing.
It would be amazing to find some like-minded individuals to join me on this adventure. Fellow Contributors/Equals = Internet Bliss.
Anyways, as promised, here's my utterly fascinating history of me, as it relates to gaming.
Enjoy (?)
Thy Gaming Cherry Has-eth Been Popped. Eth. Poppethed. Pop… ahh, you get it.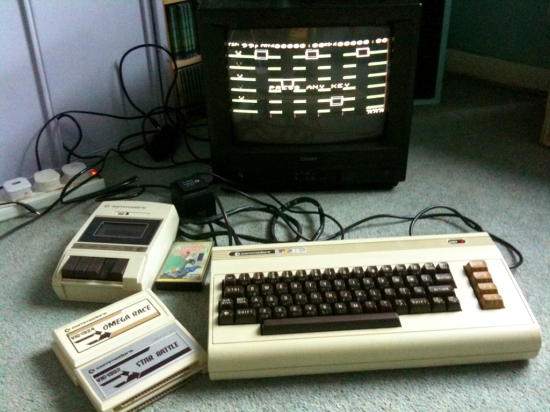 My first piece of gaming hardware was a second-hand VIC-20. I think I was about 7 when Dad brought it home. GORF was my life. So, too, were Frogger and Choplifter. Man, I loved that thing! I tried many times to (unsuccessfully) code my own games. I also typed many stories into the command prompt, knowing that I could never print them out. And all was good for a while.
Until the VIC-20 disappeared. I had no idea where it went at the time, but I'd soon find out.
Green Hill Zone.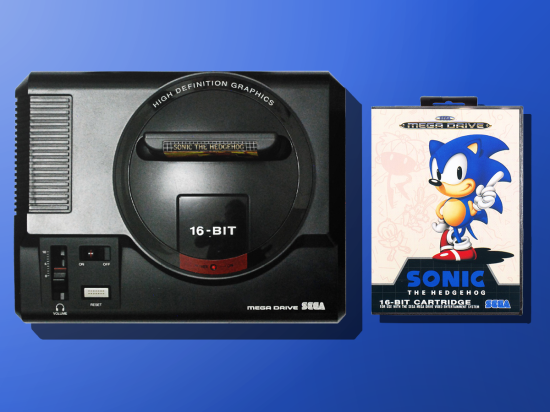 So, it's Christmas morning, 1992. A (very happy) me opens up a brand-spanking NEW SEGA Mega Drive. It's the cool one that came bundled with Sonic The Hedgehog, too! That night, I clock the first few levels of the most complicated game I've ever played up to that point in my life. By the end of the week, I've seen the credits. Ok, so I got the bad ending, but still, it was life-changing. And I'd go on to spend the remainder of my precious Christmas money on more games. I want to say that I ended up with Fatal Labyrinth and Castle of Illusion. That sounds about right, but my memory is a little hazy. Either way, that week, I was on top of the world, and I knew as much as an 8-year-old could know that a life-long passion was being born.
As kid me got a little older, he became exposed to more games and systems. He had a tonne of fun with my neighbours Nintendo Entertainment System. Though, if his friend asked, the NES was shite and SEGA was better. The OTHER neighbour, though. They had a Commodore 64 and an Amiga – and they were much, MUCH more to kid me's tastes. And so a love for Euro-PC's was firmly established, and he moved on.
Kid me's house… nah, bugger this, it's too much effort to maintain.
MY household gained a SEGA Master System. My younger sister was jealous of the Mega Drive that sat PRIDE AND PLACE next to the TV set in my bedroom, so the parents settled on an SMS for her room. I played it more than she did, and when we'd go and rent games and movies, I'd rent games for both systems.
– how amazing were rentals, btw? –
—————
ANECDOTE TIME: Gaming wasn't my Mum's thing, but even she was unable to resist the call of a few games. She was a BEAST at Alex Kidd in Miracle World. Castle of Illusion too, though I managed to beat it before she did.
Huzzah!
She'd also cane my Dad at EA's PGA Tour Golf II. Yep, they used to kick me out of my room to play multi-player. That's the last time Mum ever touched anything gaming related. RIP Mum's gaming habits.
—————
I'd also discover a passion for video game music. I had a really neat Karaoke machine with a Aux-In connection in my room, and I quickly realised I could record all my favourite game tracks onto cassette tape! Thank the fucking GODS for the Sound Test!!! Truly, a lost art-form. I'd also record films and sitcoms to tape, but I was a strange child. Moving right along…
A couple of birthdays came and went, and I'd add a Mega CD and 32X to my now Franken-MD unit. I didn't have too many games for either, but the holy shit, did Road Avenger, Yumemi Mystery Mansion and Sonic CD blow my little mind.
LOOK AT THAT FMV!
OMG I CAN LISTEN TO THIS CD MUSIC ON MY CHEAP MINI HI-FI SYSTEM!!!
MEGA CD MIX-TAPES!!!
WHY ISN'T THE ROAD AVENGER THEME SONG ON THE CD?!?!?!?!?!
My 32X was brill too, and my one game, Virtua Racing Deluxe was waaaaay too cool for school. I'd never touch Super Monaco Grand Prix as a kid again.
—————
NOTE: Virtua Racing, in the home and in the Arcade, was when my love of 32-ish Bit Arcade Racers was born and cemented. You'll be seeing lots of Arcade Racing coverage on A Certain Kind of Gamer.
—————
Stop me if you've heard this one before – I was a devout SEGA kid who'd defend them to the death in the playground.
"Yeah, your Super Nintendo Entertainment System has more colours, but why is Street Fighter II so blocky on you SNES?"
"Mario is a fag." (this statement comes with a large serve of delicious irony too… keep reading.)
"My Mortal Kombat has, y'know. ACTUAL BLOOD."
And somewhere in there, my sister got a Green Game Boy, and I acquired an Atari Lynx. I loved the Lynx until I didn't, and I secretly preferred the Gameboy. But shhhhhh.
I love the Lynx more now than I ever did.
REDEEMED.
Marble Zone.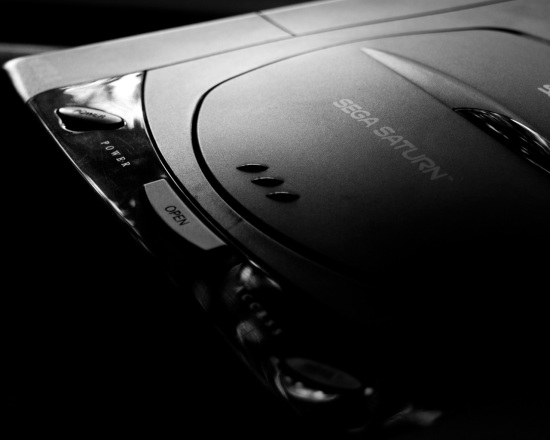 My MD/CD/32X combo served me well. Very well! But something BIG was looming on the horizon. The clouds had gathered to form a giant 32-bit symbol in the sky – the SEGA Saturn was coming, and all the SEGA magazines I had read told me I needed one.
I concurred.
So, some time in 1996, my comfortable, familiar gaming set-up was traded in. I remember getting almost nothing for it at Cash Converters – Mum and I reluctantly settled on about $200. That was for a Mega Drive with about 16 games, the Mega CD with 6 games, and the 32X with Virtua Racing Deluxe. Pretty terrible, yeah, but Cashie's got an absolute bargain. At any rate, it's an absolute steal compared to what the scalpers are flogging them off for these days. But it had to be done.
The first game I got for the Saturn was Myst. Needless to say, I fucked up – I really did. Worst. Decision. EVER. I don't jest when I say I played the included Demo Disc SEGA Flash 2 more than I ever did Myst… And I beat Myst! With the bad ending. I picked Sirrus because I thought he was the more attractive of the heavily-compressed brothers.
I got what I deserved. A bad ending AND a left-of-centre sexual orientation. All because I called Mario a fag. See – IRONY.
Whilst all my friends would go on to get the Playstation, I was perfectly happy with my Saturn. I whiled away my gaming time with greats like the utterly perfect SEGA Rally Championship. Games like Exhumed, Daytona USA, Virtua Fighter II, WipEout (yep, the Saturn port was good enough at the time) and NiGHTS Into Dreams continued to shape my taste in games. I'd end up with almost all of the PSX ports the system received, and I loved them all (Toshinden Remix is my jam), despite their varying levels of quality. All that AND I got to enjoy all the awesome Saturn exclusives! Ignorance truly was bliss.
If by some chance I got to have my time over, I'd still pick the Saturn every goddamned second of the year.
Spring Yard Zone.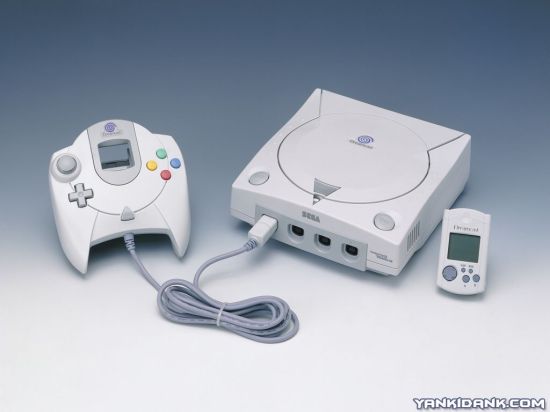 By my 15th birthday, the Saturn was on its way out.
That's the nice way of saying it was fucking dead in Australia.
Sony and their DEVILPLAYSTATION utterly obliterated SEGA here. Yeah, I was one of those, but I'm reformed now – I promise.
But it didn't really matter. On said 15th birthday, my Mum and Dad surprised me with about 30 Saturn games. K-Mart (or Target, it's a blur) were flogging games off for $5-10 a piece, and I reaped the rewards.
One of those games, and the one I am most thankful for obtaining was the charming Keio Flying Squadron II. Five whole dollars for the PAL version. E-bay and it's vermin are having a field day with that one these days.
Around this same time, my Uncle built my sister and I – and Mum and Dad too, I guess – our first, legit Windows PC. It was a Pentium 133Mhz MONSTER, and I'd play a ridiculous amount of games on the thing. Thanks to the 90s, and the places you could find floppy disks while sailing the seven seas, I got to experience a stack of games my friends were kind enough to gift me. DOOM, Duke Nukem 3D, Hocus Pocus, God of Thunder, Monster Mash, Street Rod and Stunts – all classics in my books.
I'd also get a bunch of legit games too. Need For Speed: Special Edition was my favourite game for the longest time, and I still own my original CD copy of Jazz Jackrabbit. The Medivo music still gets me hard.
The PC wasn't my go-to gaming platform, but I did more than my fair share of joystick-waggling as a teenager.
Wait.
So I loved my Saturn a great deal. And in 1999, I'd also get a SEGA Dreamcast. And thankfully, this time I didn't have to trade in my current set-up for it! I'd taken to working with my Dad over the school holidays, and in exchange, I got money, so it was the first console I actually earned. First console I ever pre-ordered too!
The wait was intense, but dude. Sooooo totally worth it.
SEGA's do-over console started off strong, with a frankly stupendous launch line-up that hasn't been topped to this day – in my humble opinion, at least. And I loved it like nothing else, except for the Saturn. I loved the library of games, but I'd be lying if I didn't say that the sheer leap in graphical quality wasn't a big part of that initial love. The graphics in Dreamcast games were way ahead of what we were used to seeing at the time, even on the PC for a while there. The bar had definitely been raised. It really is hard to overstate just how amazing it was to see Soulcalibur running live, in the flesh back in 1999. It was a game-changer. It was beyond the arcade version, even, and nothing I'd seen on my PC even compared. Needless to say, Arcades in the west didn't seem to last too long after the likes of Soulcalibur showed what was possible at home…
And yet history would go on to repeat itself. As it was with the Saturn, the Dreamcast would live a relatively short life in retail outlets. It almost didn't matter to me, though – I loved everything about it. The games catered to my tastes, and Sony WAS STILL THE DEVIL, so I was happy. I absolutely clamoured for games like San Francisco Rush 2049 (the best pure arcade racer on the system), Metropolis Street Racer, Shenmue, the Sonic Adventure games and Shadow Man. I did, however, feel a little buyer's remorse after picking up JoJo's Bizarre Adventure – seriously, I could have gone for Marvel Vs Capcom or Street Fighter III; 3rd Strike. You live, you learn.
As I was, ahem, about to learn.
LABYRINTH ZONE. AKA OMGITSTHEEEEE FUCKINGWATERZONEANDSPIKESANDARRRRGGGGGGHFUCKITWHYMEEEEE???
It's now January 31st, 2001. SEGA puts out a press release announcing that they want out of the hardware business. Only it's less wanting out, and more that they couldn't afford to go on as-is.
I remember reading the news a little later – coz' print – in Dreamcast Magazine .
Or DC-UK. Or was it Dreamcast Monthly?
Probably all of them.
And I was devastated. The press release is burned in my brain. I think I even cried. My own personal gaming eco-system had just gone and hung itself. I couldn't look forward to a Dreamcast 2, or Powerstone 3, or anything like that, it seemed. SEGA was going multi-platform, and their games were, rather shockingly, set to appear on rival systems.
SEGA games? On the DEVILPLAYSTATION and Gamecube??? As a SEGA teen, I cannot express enough how utterly upside-down and disturbing it was when I saw the likes of Sonic Adventure 2, Phantasy Star Online and Virtua Fighter 4 running on rival hardware. I'd have to choose one of these systems, wouldn't I? This was gonna kill me.
I mean, I was getting older, and my hate for Nintendo was turning into more of a casual annoyance, but man…
… it was all just so ridiculously bizarre.
That does it then – I was going to have to plump for the Gamecube. What other choice did I have? I still wouldn't give in to Sony, and there was something strangely alluring/sickening about SEGA games ending up on a Nintendo platform.
Gamecube it was then.
*sigh*
Deep breaths.
Oh wait. Hi Microsoft!
XBOX, you say?
STAR LIGHT ZONE.
So, the Xbox. SEGA seemed really chummy with Microsoft, all of a sudden. I mean, not really all of a sudden – the Microsoft branding was plastered on the actual, physical Dreamcast. But similar to the whole Capcom/Nintendo deal (you know, when Capcom announced it would create a slew of exclusive games for the system?), SEGA and Microsoft followed suit.
All I know is that the moment the SEGA/Microsoft deal was announced, I gladly turned my back on the whole Nintendo thing and jumped aboard Team Green.
In many ways, the Xbox was my Dreamcast 2.
Shenmue II – IN ENGLISH.
Jet Set Radio Future. SEGA GT 2002.
The fabled Gun Valkyrie.
Toe Jam and Earl III. PANZER FUCKING DRAGOON ORTA! Out Run 2!!!
And last, but definitely not least Metropolis Street Racer Deluxe Project Gotham Racing.
This system had it all, especially for the likes of me. The lack of JRPGs never bothered me, and neither did The Metal Gear Solid's of the world, though one would eventually turn up. I had a bunch of awesome, exclusive SEGA stuff, and a heap of Xbox originals – Halo 1 & 2 were genre-defining titles on console at the time, after all! The Xbox tended to get the best versions of multi-platform games too, and with the stack of PC ports that were also released, it was all I needed.
I had made the right choice.
I was totally covered.
SCRAP BRAIN ZONE.
How I learned to appreciate Nintendo.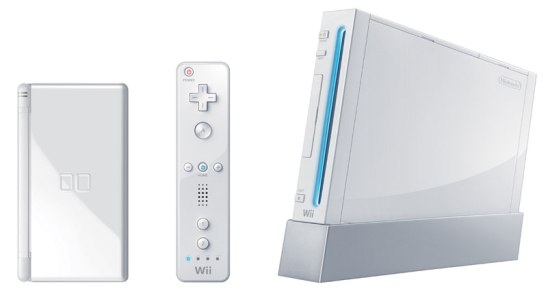 Microsoft was my main for a while there. I followed them into the Xbox 360 era – another fantastic gaming decision on my behalf, I must say. That console saw a slew of killer Xbox Live Arcade ports from SEGA. Virtua Fighter II, Sonic The Fighters, Fighting Vipers, and the first two Soulcalibur games – not from SEGA, but the link is there. The crown jewels, however, were the sterling releases of OutRun Online Arcade, Sega Rally Online Arcade, Afterburner Climax and – finally – a beyond arcade-perfect port of Daytona USA.
The angels wept.
It wasn't all Xbox on my front though. I'd jumped on the Nintendo ship somewhere in amongst all that. First with the Gameboy Advance, and then with the smashing Nintendo DS. I own about 10 of them, and it plays host to a bunch of my favourite games.
Ouendan!!!
Next up was the Wii, a console I was surprised that I dug as much as I did. And hey, it ended up with a NiGHTS game! It was shit, but still! Twilight Princess was the first Zelda game I seriously played, and I love it to this day. Nintendo may have pissed off it's core fans, but as a relative latecomer in legitmately investing in their wares, I was quite impressed with the system. Motion controls weren't my favourite thing about the Wii – I could certainly take them or leave them – but they enabled certain experiences, and as such, I had House of the Dead II & III/Overkill on the bloody thing. AND GHOST SQUAD!
There's a PSP in here too, somewhere. After being sold on the WipEout reboots and Ridge Racer games, there was little else on the system to keep me hooked. It's aight, I guess.
FINAL ZONE.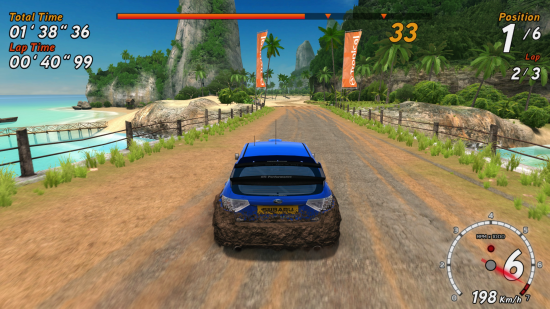 And that just about brings us up to the present day.
So what do I main now?
Well, Microsoft kinda lost me with the Xbox One. Silly me purchased one when all the back-compatibility was announced. Nothing Microsoft had said or done up until that point had whet my appetite, but I bit anyways. I enjoyed a couple of games here and there (Forza Horizon 2 and Diablo III, if you must know) before buying a whole heap more I never ended up touching. But it was this choice – and telling – quote from Phil Spencer that signed that particular Death Note for me.
""The audience for those big story-driven games… I won't say it isn't as large, but they're not as consistent. You'll have things like Zelda or Horizon Zero Dawn that'll come out, and they'll do really well, but they don't have the same impact that they used to have, because the big service-based games are capturing such a large amount of the audience. Sony's first-party studios do a lot of these games, and they're good at them, but outside of that, it's difficult – they're become more rare; it's a difficult business decision for those teams, you're fighting into more headwind."
It was at that moment I knew we wouldn't get along any more. Just because you say these things, Phil, doesn't mean they're true. Just come out and say you want all XBOX games to be Games-as-a-Service. Still, as a gamer who's not particularly into multi-player games, well. This is where Microsoft and I parted ways. It was a good ride, fella.
It was also that moment that I just knew I was A Certain Kind of Gamer. Niche, and with out-of-date tastes, but fuck it – I like it that way! If you'd allow me the convenience of using this super-cliché gambling analogy, then yeah, I'd sure as shit backed the wrong horse nine times out of ten. Even so, I was never left wanting for anything to play, and it shaped my almost too specific tastes into what they are today.
I rarely touch games in the AAA space as it exists in the here and now. Not out of some misplaced sense of superiority or gamer elitism, but because I'm being well catered to elsewhere.
That being said though, you can keep your subscriptions, Loot Boxes and AAA blockbusters. Even without all those things, I've got more to play than I'll ever get a chance to in my lifetime.
As for Nintendo, I can safely say they're in my future. The Wii U may have flopped, but I can proudly profess my love for that console. It has a lot of really great exclusives, including killer stuff like Devil's Third. I am not even joking. That is the kind of off-beat, bat-shit crazy game we rarely ever see any more. And though I was pretty disappointed by the 3DS and it's library – arcade racers you can count on one hand and way too many JRPGs – the Nintendo Switch is a phenomenal bit of kit. I love it.
SEGA on the other hand. Well, YAY for Sonic Mania! Other than that, they're pretty average these days.
But the most surprising take-away from all this is that my main was under my nose all along. Somehow, over the years, my Steam Library grew to over 500 games. Out of nowhere. I wasn't even keeping count. But it suddenly clicked – it totally made sense to go all in, and buy my dream PC. And in 2017, I did just that. My PC is much more than just my Steam Library. It's where I go to play retro games. It's where I go to experience the likes of Initial D Arcade Stage 6 AA in all its arcade majesty. It's where I discovered CastleVania, Shatterhand and Pokemon. It's where my love of WipEout was cemented, and I became alright at the game. Thanks BallisticNG! It's where all my gaming tastes converge.
Beyond that, it's where I indulge my limited musical talents, and it's how I'm reaching out to you guys and girls right now.
Over the years, I've learned to love the Sony Playstation, the NES and SNES, and all the other stuff the fickle little kid me used to hate. Live and let live. Love what you love. Your tastes are yours, and if all of ours were the same, then we might truly get to see what the world would be like if ONLY the Call of Duty's, Battlefield's and mobile F2P garbage existed. I'm sure they're fine and all, but variety is indeed the spice of life.
Gaming is dead. LONG LIVE GAMING.
So. Damned. Cliché.
Posted In:
Personal
,
Uncategorized
Tags:
3DS
,
Amiga
,
Atari Lynx
,
Blog
,
collectors
,
Commodore 64
,
Dreamcast
,
DS
,
emulation
,
Game Boy
,
Gameboy
,
Games
,
Master System
,
Mega Drive
,
Microsoft
,
NES
,
Nintendo
,
OST
,
PC
,
Playstation
,
Retro
,
SEGA
,
SNES
,
Sony
,
Steam
,
VIC-20
,
Video Games
,
Wii
,
Wii U
,
Xbox
,
Xbox 360