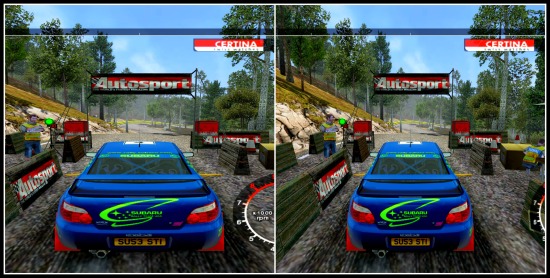 Have you tried playing Colin McRae Rally 2005 on PC lately? If you have, you may have been shocked to discover that, out of the box, it looks like this: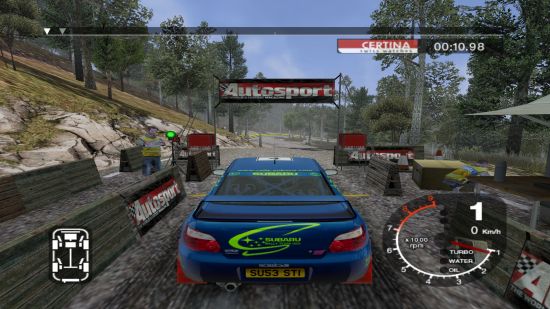 OK, maybe you weren't shocked. The game is fairly old by this point. But still – yikes! A 4:3 aspect ratio stretched to fill a 16:9 space always, always looks horrendous. This screenshot is the proof.
What if I told you that you can make it look like this?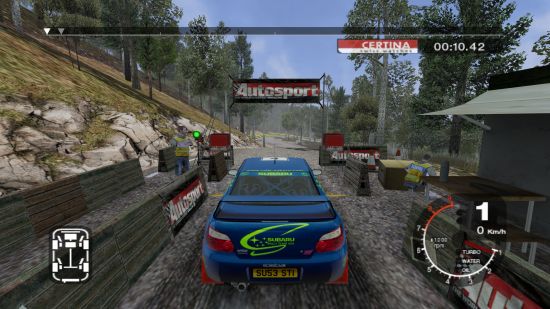 With a few, easy tweaks, you'll soon be playing the game the way nature intended.
DISCLAIMER: As ever, these modifications are a use at your own risk kind of deal. I've applied this patch multiple times without issues, but I've had word on YouTube and elsewhere that this may not work for you. This patch was created for CPU's with Hyperthreading, so if you're not sure if your CPU is capable of Hyperthreading, then use at your own risk, and create a restore point just to be safe.
---
TUTORIAL
The first thing you'll want to do is update your installed version of Colin McRae Rally 2005 with the files in this .zip.
In it, you'll find:
The Colin McRae Rally 2005 1.1 Patch – numerous fixes and enables advanced physics.
The Windows x64 Patch – needed for the game to work on modern configurations.
↓↓↓ Ghegs from the Rolling-Start forums was kind enough to host the zip package here! All you have to is download the file below ↓↓↓
DOWNLOAD ME – CMR2005 1.1 Patch & Windows x64 Patch Archive
Here is what's in the .zip file: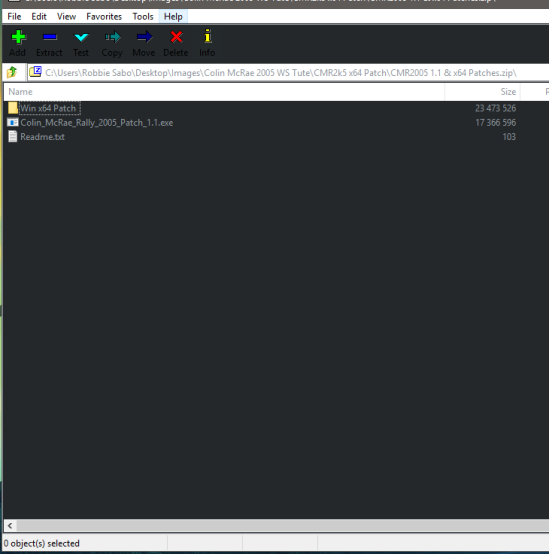 To install both the 1.1 Patch and the Windows x63 Patch, just follow these simple steps:
Extract the .zip file. Use your favourite program of choice. If you don't have one, I recommend 7zip.
Place the "Colin_McRae_Rally_2005_Patch_1.1.exe" into the main folder of your Colin McRae Rally install, like this: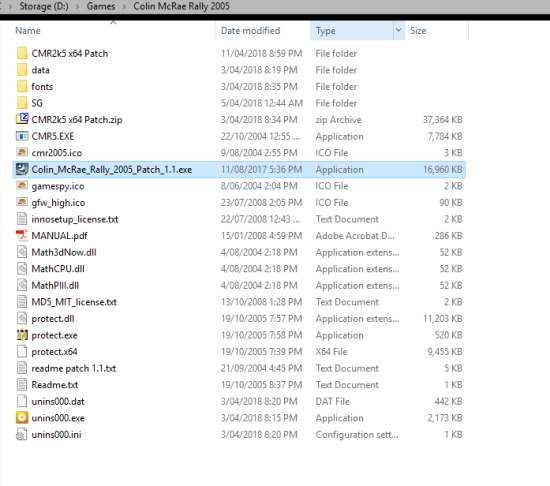 Double-click the "Colin_McRae_Rally_2005_Patch_1.1.exe" to begin the installation. See it through, and restart your computer if/when prompted.
Once that's done, copy the contents of the "Win x64 Patch" into your main Colin McRae Rally 2005 installation folder. Overwrite whatever your PC prompts you to overwrite.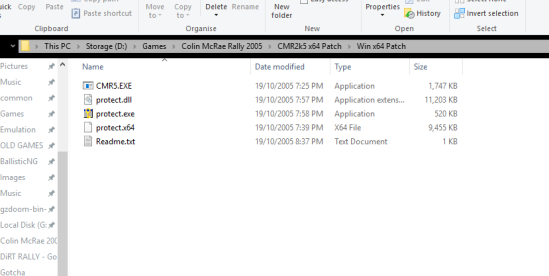 Now that's done, here is how to enable the 16:9 wide-screen, Advanced Particles AND disable the FMV sequences in the game.
Right-Click your desktop icon shortcut for Colin McRae Rally 2005 and open the Properties tab, highlighted in the image below: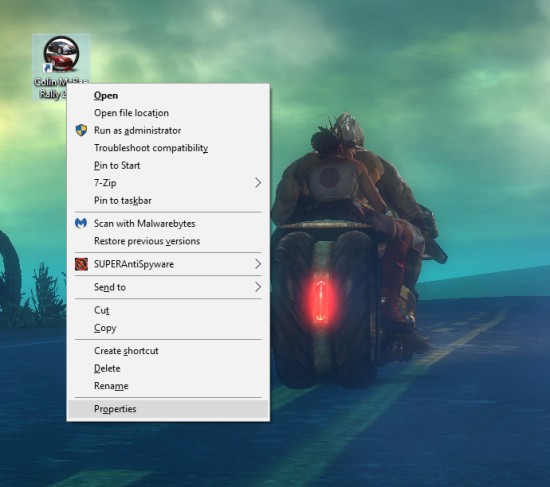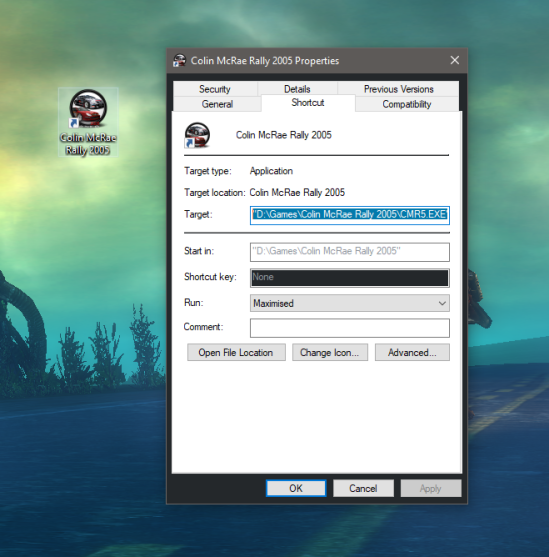 In the "Target" field, highlighted in the image above, click on the end of the path and simply add this text below – you can even copy/paste this exact string:
novideo widescreendisplay forceht
Make sure there is a space between each command, and also a space at the end of the path before you enter the commands. It should look like this: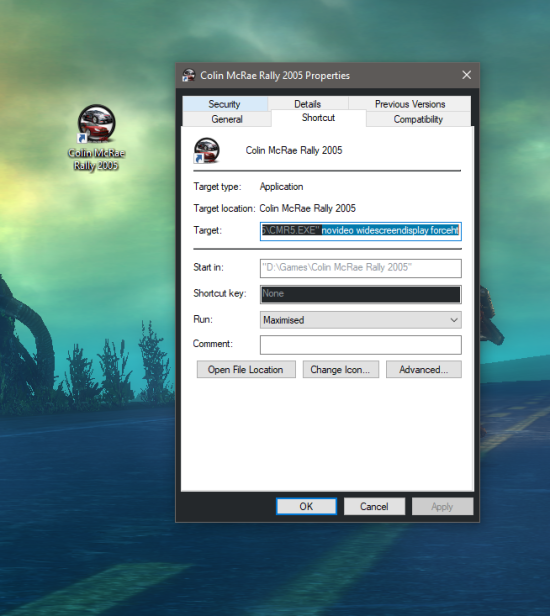 aaaand closer: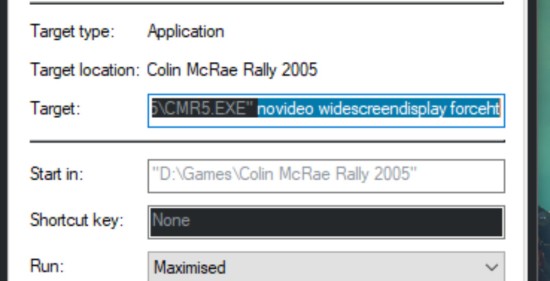 What do these do?
novideo – Disables all FMV in the game. Makes everything super speedy, and you don't have to skip the intro videos and splash-screens, because it disables them altogether. The game loads really quickly without having to skip a video every two seconds.

widescreendisplay – Enables the 16:9 wide-screen aspect ratio. Takes away the squish.

forceht – Enables Hyper Threading. The "Advanced Particles" toggle in CMR 2005's Options Menu cannot be enabled by default on modern systems, because out of the box, it's dependent on certain legacy CPU's. Enabling Hyper Threading with this command unlocks the Advanced Physics option so it works on everything.
You can add all of these, or none of these – it just depends on what features you want in your Colin McRae Rally 2005.
Make sure to hit 'Apply' once you've added these strings into the 'Target' field: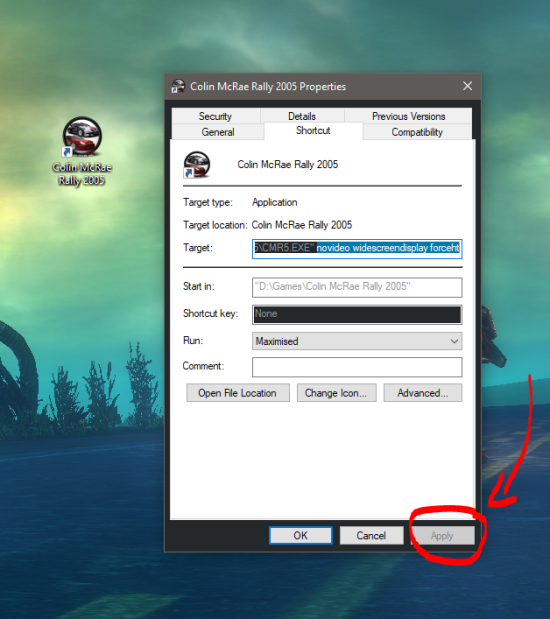 If you're finding you still can't enable the Advanced Physics, then:
Head into your NVIDIA Control Panel (or AMD equivalent) and enable Threaded optimization, like this: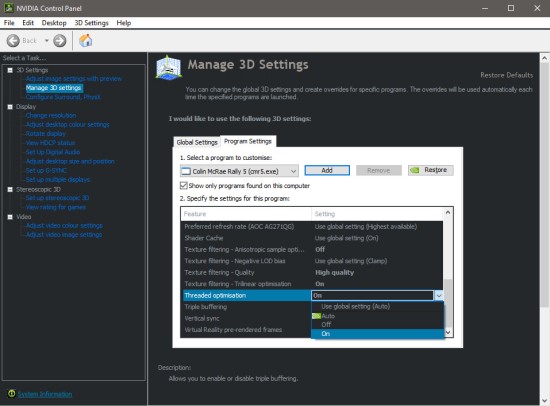 While you're in there, crank up all the graphical options to max. Max out your anti-aliasing, Anisotropic filtering and multi-sampling – almost any modern PC can run this game no problems at all, even with all these extra options forced.
---
And that about does it. Your game will now look like this…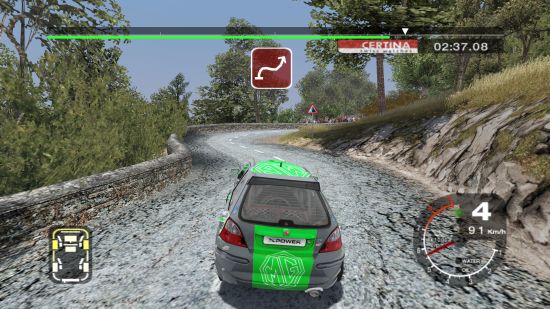 and this…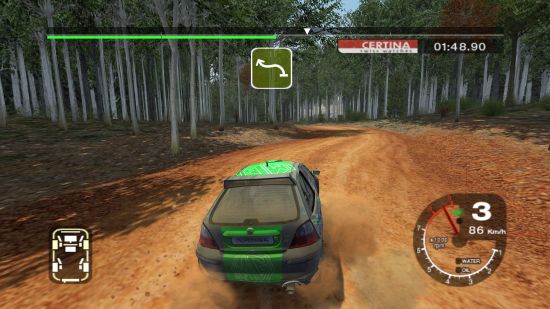 aaaaaaaaand this…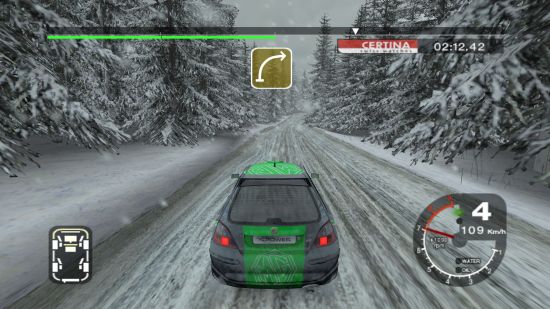 All that's left now is to boot up the game, go into the Options Menu and configure the game to your hearts content. TIME TO PLAY!
---
I hope that helps!
Any issues you have, drop me a line in the comments below, and I'll do my best to help you out!
Posted In:
3D Racing
,
Racing Sims
,
Tutorial PC
Tags:
CMR 2005
,
Codemasters
,
Codies
,
Colin McRae
,
colin mcrae rally
,
Colin McRae Rally 2005
,
Colin McRae Rally 2005 Advanced Particles Tutorial
,
Colin McRae Rally 2005 PC Help
,
PC Gameplay
,
PC Gaming
,
PC Tutorial
,
Rally
,
Rally Arcade Racer
,
Rally Games
,
Rally Racing
,
Rally Sim
,
Widescreen Fix
,
Widescreen Patch
,
Windows 10 Tutorial